ER doctor to testify in Douglas Kennedy trial
updated 7:03 PM EDT, Wed October 24, 2012
STORY HIGHLIGHTS
Douglas Kennedy is accused of twisting one nurse's arm and kicking another in January
Haydock previously asserted that the "nurses were the only aggressors"
Judge John Donahue is hearing the case involving misdemeanor charges
New York (CNN) -- Timothy Haydock, an emergency room physician and Kennedy family friend, is expected to take the stand Thursday in the trial of the son of the late Robert F. Kennedy.
Douglas Kennedy is accused of twisting one nurse's arm and kicking another in January as he tried to leave the maternity ward of a suburban New York hospital with his newborn son.
Haydock, who was with Kennedy at the time of the incident, previously asserted that the "nurses were the only aggressors" and is considered a key witness for the defense.
Nurses describe alleged assault by Kennedy son
His testimony is expected to fit the defense's narrative that Kennedy's actions, which were in part captured on hospital surveillance video, were the result of an overly aggressive hospital staff and the product of a father's instincts to protect his child.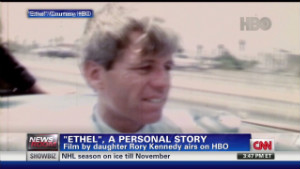 HBO doc 'Ethel' tells Kennedy story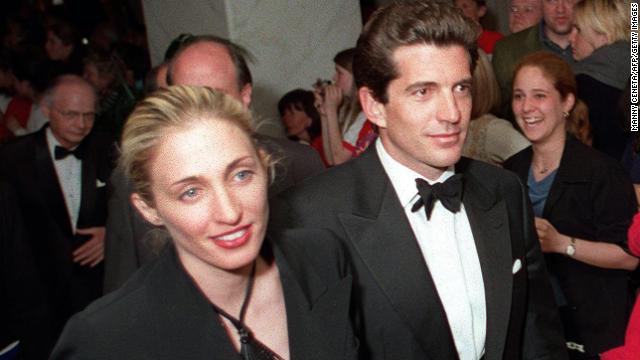 Fifteen years ago, on July 16, 1999, John F. Kennedy Jr. and his wife, Carolyn Bessette-Kennedy, died in a plane crash off the coast of Martha's Vineyard in Massachusetts. Her sister was also aboard the plane. The tragedies the Kennedy family has faced have become part of American history. Click through to see other moments of tribulation for the family.
A Connecticut judge last year ordered a new trial for Kennedy cousin Michael Skakel, who was sentenced to 20 years to life in prison in 2002 for the 1975 killing of his teenage neighbor, Martha Moxley. Skakel is the nephew of Ethel Skakel Kennedy, the widow of the late Sen. Robert F. Kennedy. He has been fighting for years to overturn his conviction.
Mary Kennedy, right, from whom Robert F. Kennedy Jr. filed for divorce in 2010, was found dead on May 16, 2012. A medical examiner said she died of asphyxiation due to hanging. She was 52.
Members of the Kennedy family attend U.S. Sen. Ted Kennedy's funeral in August 2009. Two years later, his daughter, Kara Kennedy, died of a heart attack after her daily workout. She is shown being embraced by her daughter, Grace, at right.
Michael Kennedy, one of RFK's 11 children, died in a skiing accident in Aspen, Colorado, in 1997. The father of three had suffered an onslaught of negative publicity over an alleged affair with a family babysitter. No charges were filed.
David Kennedy, another son of RFK, died in 1984 of a drug overdose in a hotel after being ousted from the family vacation home in Palm Beach.
Joe Kennedy, the eldest son of RFK, was involved in a 1973 car accident that left a female passenger paralyzed for life. He later served as a Massachusetts congressman and considered a bid for governor but decided against it, citing family troubles.
Sen. Ted Kennedy drove a car off a bridge on Massachusetts' Chappaquiddick Island after a party in 1969. Aide Mary Jo Kopechne died in the accident. He is shown wearing a neck brace at her funeral. Controversy over the incident effectively ended his presidential aspirations.
While campaigning for the Democratic Party's presidential nomination, Sen. Robert F. Kennedy was assassinated in June 1968.
In 1964, Ted Kennedy suffered a broken back when his private plane crashed in Southampton, Massachusetts. Indiana Sen. Birch Bayh also survived the crash, but the pilot and one of Kennedy's aides were killed.
President John F. Kennedy was assassinated during a motorcade in Dallas on November 22, 1963. He was 46.
At just 28, Kathleen Kennedy died in a plane crash in 1948. She had married William John Robert Cavendish, the Marquess of Hartington, who was killed in World War II.
Joseph P. Kennedy Jr., the eldest son of Joseph and Rose Kennedy, died at 29 in a plane crash during World War II.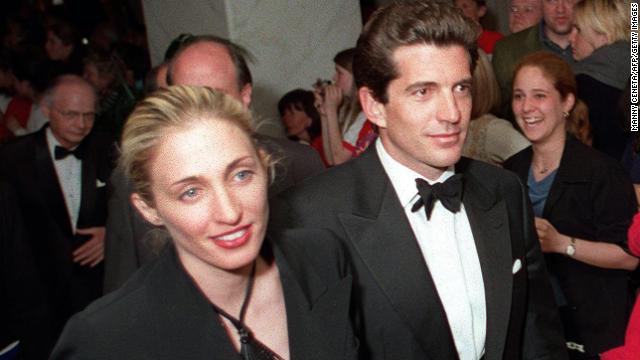 Photos: Kennedy family woes
Judge John Donahue -- not a jury -- is hearing the case involving misdemeanor charges of harassment and child endangerment.
Kicking off the trial, the two sides outlined significantly divergent scenarios of what happened at Northern Westchester Hospital.
One of the nurses, Anna Lane, testified Monday that she'd initially reached in to hold open an elevator door to prevent Kennedy from leaving that way. When he headed toward a stairway door, she ran to it and put her hand on the doorknob.
"I had my hand behind my back and he grabbed my left hand -- which was on the doorknob -- and twisted my arm," said Lane.
Kennedy raised his foot and kicked another nurse, Cari Luciano, who'd come to help before entering the stairway, Lane added. But he only got down as far as the next landing, where he was met by security.
The defense team was tough on the nurse. Suggesting she had an ulterior motive given Kennedy's high profile, lawyer Robert Gottlieb questioned a tearful Lane why, if recounting her story was so emotionally difficult, she had recounted her version of what happened so soon after the incident on NBC's "Today Show."
After Kennedy was arraigned in February, his attorney released a statement stating that nurses initially agreed to let him take the baby outside and demanding "appropriate disciplinary action" be taken against Lane and Luciano.
Kennedy lawyer says nurses should be disciplined