STORY HIGHLIGHTS
NEW: Tyler Hamilton says his ex-teammate Armstrong "wanted you to be riding your best"
NEW: "He's got himself really backed into a corner," Hamilton says of Armstrong
Former Armstrong team manager quits current team, citing need to defend himself
Anti-doping agency says Johan Bruyneel was "intimately involved" in alleged doping
Manchester, England (CNN) -- A former teammate of once acclaimed, now embattled former cyclist Lance Armstrong said Friday that there was no question why U.S. Postal Service team members doped during big races.
"It was done by the team, but it was done for the Tour de France so I could be a good teammate for Lance Armstrong," Tyler Hamilton told CNN on Friday. "He wanted you to be riding your best in the biggest races."
Hamilton, who admits he's not Armstrong's "biggest fan," is one of 26 witnesses who testified to the U.S. Anti-Doping Agency as part of its investigation into doping by Armstrong and other riders on the team.
Armstrong's legacy may withstand accusations
In its report, released Wednesday, the organization tasked with keeping banned substances out of U.S. Olympic-sanctioned sports said it had uncovered "overwhelming evidence" that Armstrong had participated in and helped run the cycling team's doping program.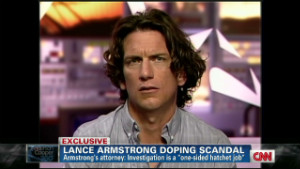 Why Hamilton testified against Armstrong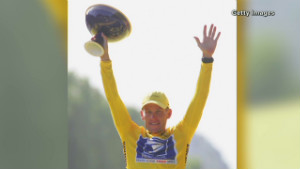 Cheating with back-dated prescriptions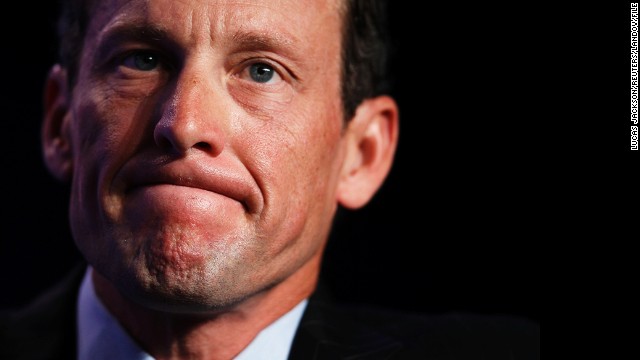 After denying the allegations for years, cyclist Lance Armstrong admitted to using performance-enhancing drugs. As a result, he was stripped of his seven Tour de France titles and an Olympic bronze medal. Click through the gallery for a look at his life and career.
Armstrong, 17, competes in the Jeep Triathlon Grand Prix in 1988. He became a professional triathlete at age 16 and joined the U.S. National Cycling Team two years later.
Armstrong wins the 18th stage of the Tour de France in 1995. He finished the race for the first time that year, ending in 36th place.
Armstrong rides at the Ikon Ride for the Roses to benefit the Lance Armstrong Foundation in May 1998. He established the foundation to benefit cancer research after he was diagnosed with testicular cancer in 1996. After treatment, he was declared cancer-free in February 1997.
Armstrong leads his teammates during the final stage of the 1999 Tour de France.
Armstrong takes his honor lap on the Champs-Élysées in Paris after winning the Tour de France for the first time in 1999.
After winning the 2000 Tour de France, Armstrong holds his son Luke on his shoulders.
Armstrong rides during the 18th stage of the 2001 Tour de France. He won the tour that year for the third consecutive time.
Armstrong celebrates winning the 10th stage of the Tour de France in 2001.
After winning the 2001 Tour de France, Armstrong presents President George W. Bush with a U.S. Postal Service yellow jersey and a replica of the bike he used to win the race.
Armstrong celebrates on the podium after winning the Tour de France by 61 seconds in 2003.
Jay Leno interviews Armstrong on "The Tonight Show" in 2003.
After his sixth consecutive Tour de France win, Armstrong attends a celebration in his honor in front of the Texas State Capitol in Austin.
Armstrong arrives at the 2005 American Music Awards in Los Angeles with then-fiancee Sheryl Crow. The couple never made it down the aisle, splitting up the following year.
Armstrong holds up a paper displaying the number seven at the start of the Tour de France in 2005. He went on to win his seventh consecutive Tour de France.
Armstrong testifies during a Senate hearing in 2008 on Capitol Hill. The hearing focused on finding a cure for cancer in the 21st century.
In 2009, Armstrong suffered a broken collarbone after falling during a race in Spain.
Young Armstrong fans write messages on the ground ahead of the 2009 Tour de France. He came in third place that year.
Armstrong launches the three-day Livestrong Global Cancer Summit in 2009 in Dublin, Ireland. The event was organized by his foundation.
In May 2010, Armstrong crashes during the Amgen Tour of California. That same day, he denied allegations of doping made by former teammate Floyd Landis.
Armstrong looks back as he rides during the 2010 Tour de France.
Armstrong's son Luke; his twin daughters, Isabelle and Grace; and his 1-year-old son, Max, stand outside the Radio Shack team bus on a rest day during the 2010 Tour de France.
Armstrong finished 23rd in the 2010 Tour de France. He announced his retirement from the world of professional cycling in February 2011. He said he wanted to devote more time to his family and the fight against cancer.
The frame of Armstrong's bike is engraved with the names of his four children at the time and the Spanish word for five, "cinco." His fifth child, Olivia, was born in October 2010.
Armstrong competes in the 70.3 Ironman Triathlon in Panama City, Florida, in February 2012. He went on to claim two Half Ironman triathlon titles by June of that year.
Armstrong addresses participants at the Livestrong Challenge Ride on October 21, 2012, days after he stepped down as chairman of his Livestrong cancer charity.
International Cycling Union President Pat McQuaid announces the decision to strip Armstrong of his seven Tour de France wins and ban him from the tournament for life on October 22, 2012. "Lance Armstrong has no place in cycling," he said.
In January 2013, Armstrong speaks with Oprah Winfrey about the controversy surrounding his cycling career. He admitted, unequivocally and for the first time, that he used performance-enhancing drugs while competing.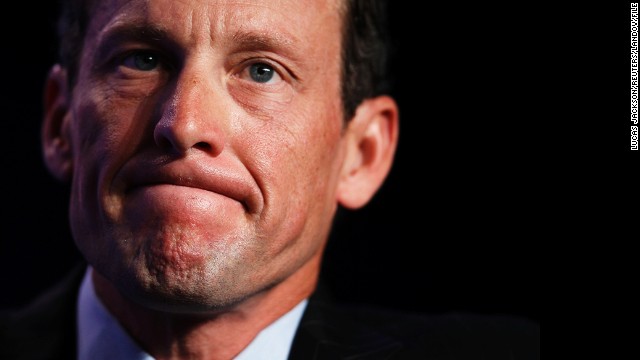 Photos: Lance Armstrong's rise and fall
Armstrong's lawyer Tim Herman dismissed the USADA report as a "one-sided hatchet job" and a "government-funded witch hunt" against the seven-time Tour de France winner, who has consistently denied doping accusations. Armstrong decided to give up fighting the agency's investigation in August, after a federal judge dismissed a lawsuit he had filed seeking to stop the probe.
Hamilton was one of two former members of Armstrong's cycling team who spoke to CNN Friday about the doping allegations.
Emma O'Reilly, a former part masseuse and part personal assistant to Armstrong and his cycling team, said she hoped her decision to talk about doping -- which she first did nearly a decade ago and more recently through the USADA report -- will help make the sport of cycling better, rather than simply bring Armstrong down.
"I think that now, more than ever, this is the opportunity for riders to have the choice to ride clean and stay clean if they choose to," O'Reilly told CNN.
The USADA sent its report -- chronicling what it called "the most sophisticated, professionalized and successful doping program that sport has ever seen" -- to international cycling authorities, who are considering a request to strip Armstrong of his Tour de France titles and other wins.
And the International Olympic Committee said Friday that it also is examining the agency's evidence to decide if it should consider taking away the bronze medal Armstrong won in the 2000 Sydney Olympics, according to spokesman Andrew Mitchell.
Meanwhile, the RadioShack Nissan Trek cycling team announced Friday that it is parting ways with Johan Bruyneel, who managed the U.S. Postal Service and Discovery racing teams on which Armstrong raced.
In its report, the USADA said "the overwhelming evidence in this case is that Johan Bruyneel was intimately involved in all significant details of the U.S. Postal team's doping program."
Bruyneel is among three former U.S. Postal Service and Discovery team officials who are fighting the charges.
The Radio Shack Nissan Trek team said the mutual decision "is necessary to make this decision since Johan Bruyneel can no longer direct the Team in an efficient and comfortable way."
On his website, Bruyneel said he was "surprised and extremely disappointed" the USADA released its findings before he could review them.
"I still hope to be able to defend myself in a forum free from bias, although I now fear that USADA's calculated action may have irreversibly prejudiced my case," he said.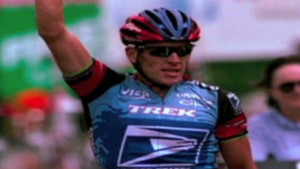 Team masseuse claims Armstrong doped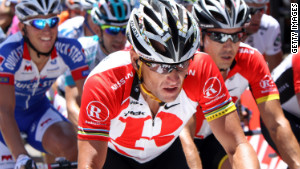 How will Lance Armstrong's brands react?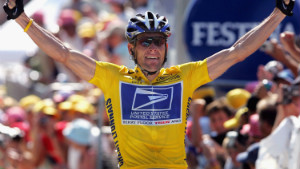 Lance Armstrong: A champion at cheating?
Armstrong teammates recount tricking drug testers
In her affidavit, released Wednesday, O'Reilly reiterated allegations she first made in a 2003 book "L.A. Confidentiel" by two journalists on allegations against Armstrong.
She told the agency she engaged in clandestine trips to pick up and drop off what she assumed were doping products and said she was in the room when Armstrong and two other team officials came up with a plan to backdate a prescription for corticosteroids for a saddle sore to explain a positive steroid test result during the 1999 Tour de France.
"Now, Emma, you know enough to bring me down," she says Armstrong told her after the meeting.
"The quote has got a bit dramatized," she said. "History has shown that I didn't have enough to bring him down, and I never wanted to bring him down. Never, ever wanted to bring Lance down."
Doping was commonplace in cycling in the '90s, O'Reilly said, as integral to the sport as the bikes that bore riders up and down the French hillside. She said she tried to distance herself from doping activities but felt some pressure to go along.
She said she first came across doping by the team in 1998, when she said a man gave her a package that he described as testosterone for team cyclist George Hincapie. The man, whose name is redacted from the affidavit, warned her not to travel to the United States with it, O'Reilly said.
Hincapie acknowledged using banned substances in his affidavit to the USADA and in a statement released the same day.
That same year, she says, Armstrong gave her a small plastic-wrapped package after a race in The Netherlands and asked her to dispose of it. O'Reilly said Armstrong told her it "contained some things he was uneasy traveling with and had not wanted to throw away at the team hotel."
O'Reilly also recounted buying makeup for Armstrong to conceal what she said he described as bruise from a syringe injection during a race.
While O'Reilly said she never saw Armstrong use banned substances -- though she felt sure that he did -- Hamilton had a different story, saying "the first time I ever blood-doped was with Lance" and that Armstrong was well aware and involved with everything that happened.
The Massachusetts-born cyclist recalled how the U.S. Postal Service team had a French man, whom he referred to as Motoman, who followed the tour on his motorcycle to deliver the performance-enhancing drug EPO at different stops.
Your Armstrong questions answered
Asked why few cyclists on his team were caught despite what he characterized as repeated doping, Hamilton said they just did as they were told.
"The team doctors told us what we could take, when we could take it, how long it would stay in our system," he said. "So if we followed those simple rules, 99 times out of 100, we would pass."
Having first tested positive for doping in 2004, Hamilton said he continued to lie -- pointing to what he called omerta, or "the code of silence ... within the top tier of cycling."
"I believed that was my only way back into the sport," he said. "It is a bit of a mafia. It's a powerful group. You can say the wrong thing, and next thing you know ..."
It wasn't until last year, with an interview on CBS' "60 Minutes" and the publication of a book the following year, that Hamilton came clean about being a chronic user.
He said telling the truth has been cathartic for him, while expressing understanding about his former teammate's continued denials.
"I lied for a long, long time. And you start believing some of your lies," said Hamilton, who accused Armstrong of trying to intimidate him a year and a half ago. "And he's got himself really backed into a corner."
Armstrong on giving up fight against doping accusations
CNN's Amanda Davies, Zayn Nabbi, Kabeer Mahajan, Michael Pearson and Greg Botelho contributed to this report.