STORY HIGHLIGHTS
Abigail Noel Fisher's lawsuit against the University of Texas goes to the Supreme Court
The lawsuit provides a look at her high school record and accomplishments
She says she'd dreamed of attending university's flagship Austin campus since childhood
She went to Louisiana State University instead.
(CNN) -- The young woman at the center of the Supreme Court challenge to the University of Texas' affirmative action policy was a good high school student, an accomplished musician and a frequent volunteer, according to information released by her legal team.
When Abigail Noel Fisher filed the lawsuit challenging the rejection of her application to the school in 2008, she was a senior ranked 82nd in her class of 674 at Stephen F. Austin High School in the Houston suburb of Sugar Land, according the lawsuit she filed against the university.
Her academic record placed her in the top 12% of her classmates, and the school recognized her for academic excellence in each of her three years for scoring above 80% in all of her classes, according to the complaint.
Student voices differ on diversity
She participated in math competitions and also was an accomplished cellist, according to her lawsuit. She was co-president of her high school orchestra and played in city and regional youth orchestras, according to the complaint.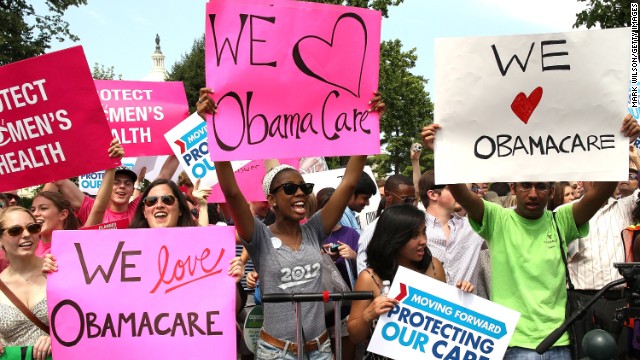 The Supreme Court upheld most of the Affordable Care Act, the Obama administration's health care reform law, on June 28, 2012. The decision could determine how hundreds of millions of Americans receive health care in the future. Here's a look at other landmark Supreme Court cases.
Activists rally in February 2012 to urge the Supreme Court to overturn its decision that fundamentally changed campaign finance law by allowing corporations and unions to contribute unlimited funds to political action committees not affiliated with a candidate.
Gregory Lee Johnson lights a flag on fire to protest the Reagan administration and some Dallas-based corporations. Johnson was convicted of desecrating a venerated object but the court overturned the verdict on First Amendment grounds.
President Richard Nixon claimed executive privilege over taped conversations regarding the Watergate break-in in an attempt to keep the tapes out of a congressional investigation. The Supreme Court ruled that executive privilege is not ironclad.
Wanda McCorvey, identified as "Jane Roe" sued the Dallas County, Texas, District Attorney Henry Wade over a law that made it a felony for her to have an abortion unless her life was in danger, citing her personal liberty. The court agreed with Roe and overruled any laws that made abortion illegal in the first trimester.
Ernesto Miranda confessed to a crime without the police informing him of his right to an attorney or right against self-incrimination. His attorney argued in court that the confession should have been inadmissible because police did not properly inform him of that right. The court agreed and the "Miranda Rights" got their name.
In 1961, Clarence Earl Gideon was convicted of burglary after he was denied the right to an attorney by a Florida court. Convinced that Constitution guaranteed him the right to an attorney, he wrote a note from his prison cell to the Supreme Court, which unanimously overturned the verdict.
Dollree Mapp was arrested under an Ohio law for possession of obscene materials after police entered her home waving a piece of paper and calling it a warrant. The Court ruled that states could not violate the Fourth Amendment right to reasonable search and seizure, which rendered evidence gained that way inadmissible.
Nathaniel Steward, 17, recites his lesson surrounded by white classmates at the Saint-Dominique School, in Washington, the first school in which the Supreme Court ruling banning school segregation was applied.
Fred Korematsu, a Japanese-American man, was arrested after authorities found out he claimed to be a Mexican-American to avoid being imprisoned in an interment camp during World War II. The court ruled that the rights of individuals were not as important as the need to protect the country during wartime.
Homer Plessy, who was of mixed descent, said because he was 7/8 white and 1/8 black, he should be alowed to ride the whites-only car on a segregated railway in Louisiana. The court upheld a 1890 state statute requiring railway cars provide separate but equal accomodations.
The front page of 'Frank Leslie's Illustrated Newspaper' reports the Dred Scott case, in which the court ruled that a slave could not gain his freedom by entering a state in which slavery was outlawed. The decision inflamed anti-slavery sentiment in the North.
Gibbons v. Ogden was the first case to establish Congress' power to regulate interstate commerce. The ruling signaled a shift in power from the states to the federal government and was later used as part of the basis of the Civil Rights Act of 1964.
In response to the federal government's controversial decision to institute a national bank, Maryland tried to tax the bank out of business. A customer sued Maryland and the court ruled that the implied powers in the Constitution allowed the federal government to create a national bank and that national supremacy made Maryland's actions unconstitutional.
Outgoing President John Adams tried to appoint a number of Federalist loyalists to to judicial positions but some of the appointments had not been delivered by the time Thomas Jefferson took office. Jefferson instructed his Secretary of State James Madison (pictured) to stop delivery on the appoinments, including that of William Marbury, who sued. The court's ruling established the principal of judicial review -- the court's ability to rule on a law's constitutionality.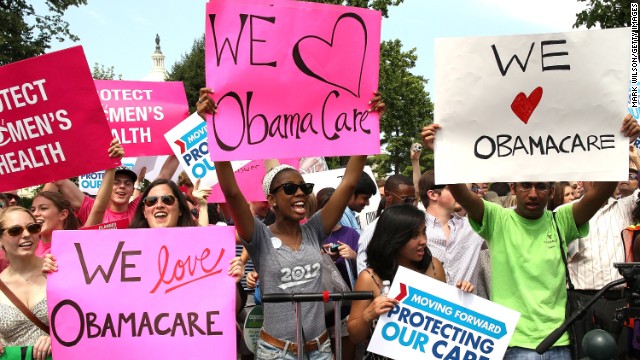 Cases that changed America
She was also an active volunteer, having worked with Habitat for Humanity and used her musical skills to play holiday music at a nearby nursing home, among other efforts, the lawsuit indicates.
She included those details in her application to the university, but was nevertheless rejected under a program for students who don't land in the very top tier academically. Such students are automatically selected for admission.
"I was devastated," The New York Times quoted her as saying in a story published Monday, in what the newspaper said was her first interview since the university turned her down.
Affirmative action under pressure
"I dreamt of going to UT ever since the second grade," she said in a video interview released by her lawyers to bolster her case in September. "My dad went there, my sister went there and tons of friends and family, and it was a tradition I wanted to continue."
Instead, she went on to study finance at Louisiana State University, where she recently graduated, according to The New York Times. She is working as a financial analyst in Austin, according to the newspaper.
"The only thing I missed out on was my post-graduation years," the newspaper quoted her as saying. "Just being in a network of U.T. graduates would have been a really nice thing to be in. And I probably would have gotten a better job offer had I gone to U.T."
In the video interview released by her lawyers, she said she doesn't like any form of discrimination.
"I was taught from the time I was a little girl that any kind of discrimination was wrong. And for an institution of higher learning to act this way makes no sense to me," she said.
Opinion: Keep affirmative action but reform it
"If people say anything about me, I hope they say I didn't take this sitting down," she said in the interview. "I didn't accept the process because the process is wrong."
Should affirmative action still exist? Share your thoughts on CNN iReport