Apple seems to have gotten a little bit lost
updated 11:01 AM EDT, Sun September 30, 2012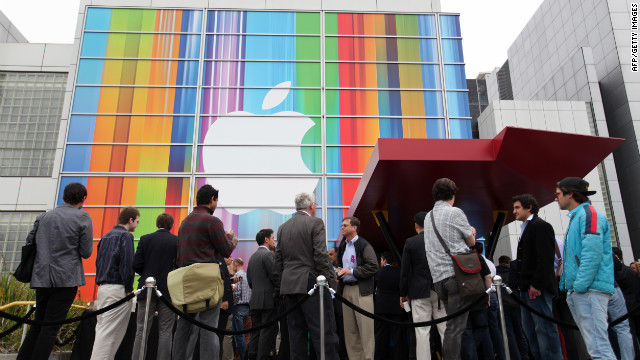 Journalists and attendees line up outside of the Yerba Buena Center for the Arts in San Francisco to attend Apple's special media event to introduce the iPhone 5 on Wednesday, September 12. The phone goes on sale in stores Friday.
The Foo Fighters perform Wednesday during the iPhone 5 announcement event.
Phil Schiller, Apple senior vice president of worldwide product marketing, announces the iPhone 5.
Apple announced the iPhone 5, the latest version of the popular smartphone, as well as updated versions of the iPod Nano, Shuffle and Touch.
Apple CEO Tim Cook speaks during the event.
Apple CEO Tim Cook, left; Jonathan Ive, senior vice president of industrial design; and Dave Grohl of the Foo Fighters watch Foo Figters' bassist, Nate Mendel, handle the iPhone 5.
The iPhone 5 looks similar to previous models but has a larger screen and is lighter and thinner than the iPhone 4S.
Apple announced new features for the iPod Touch, as well.
Unveiling the iPhone 5
Unveiling the iPhone 5
Unveiling the iPhone 5
Unveiling the iPhone 5
Unveiling the iPhone 5
Unveiling the iPhone 5
Unveiling the iPhone 5
Unveiling the iPhone 5
STORY HIGHLIGHTS
Apple CEO Tim Cook had to apologize for new Maps app on iPhone 5 and iOS 6
Nilay Patel: In its competition with Google, Apple seems to have gotten a bit lost
He says it's more than a little strange for Apple to tell customers to try other products
Patel: No company wants to be praised for its apologies; Apple needs to get it right
Editor's note: Nilay Patel is the managing editor of The Verge, an online website that covers technology, science, art and culture. Follow him on Twitter: @reckless
(CNN) -- Apple CEO Tim Cook had to apologize for the buggy new Maps app in the iPhone 5 and iOS 6 on Friday, saying that his company "fell short" of making a "world-class product." It was a gracious and humble admission of a major mistake -- a sign that Apple takes its customers seriously and conducts itself with integrity.
"We are extremely sorry for the frustration this has caused," Cook said in a letter posted on the company's website. "We are doing everything we can to make Maps better." That relentless focus on treating customers right is why Apple has been the undisputed leader of the technology business for the past decade. But while the apology is commendable, the maps mistake was entirely Apple's fault.
Previous versions of the iPhone and iOS used Google Maps, which are the industry standard. No one was complaining about Google Maps. Sure, they're not perfect, but we're all used to their errors and gaps. But Apple broke its contract to use Google Maps a year earlier than expected because of corporate politics. Google is a competitor, and Apple wanted to break ties and control its own maps. That's an extra year in which Apple could have improved its own maps — an extra year which was apparently sorely needed.
Opinion: Maps app is not the only Apple misstep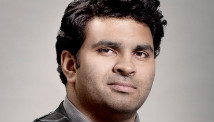 Nilay Patel
The timing of the move surprised even Google, which is scrambling to build its own maps app for the iPhone and iPad. It reportedly won't be ready until the end of the year. Until then, Apple is stuck telling unhappy customers that they can visit Google Maps in the iPhone's Web browser or download other map apps like MapQuest or Bing. Needless to say, it's more than a little strange for Apple to suggest customers to try a Microsoft product.
To be fair, Apple's new maps add important features Google wasn't willing to share. The iPhone 5 has built-in, turn-by-turn directions, and the maps are faster and prettier. But for most people, the drawbacks far outweigh the benefits.
What good is voice navigation if it gets you lost? Who cares if the 3-D map is prettier when it thinks the Brooklyn Bridge has been demolished and the Statue of Liberty destroyed? These aren't questions anyone is used to asking about Apple products, because Apple doesn't usually ship broken products. Apple's failures are magnified by the company's track record of perfectionism — perfectionism that comes from putting customers first.
Apple CEO: "We are extremely sorry" for Maps frustration
It's understandable why Apple felt it needed to switch away from Google. Being dependent on a competitor isn't great for any company. Apple likes to control its own destiny. Cook has said the company needs to "own and control the primary technologies behind the products that we make."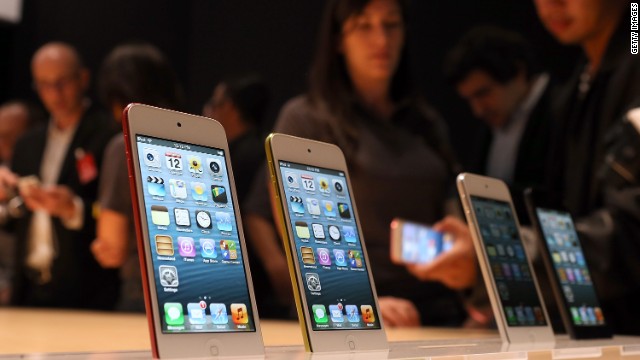 Perhaps you've heard of it. The sixth version of Apple's pioneering phone went on sale in stores Friday and boasts a larger screen, more powerful processor, better camera and the ability to run on faster 4G LTE wireless networks. Apple took 2 million pre-orders for the phone in the first 24 hours.
The iPhone's main competitor, Samsung's Galaxy S III, is larger and faster. And it includes hip features. For one: It switches to silent mode if placed face down on a table.
HTC's One X is seen as the most stylish Android phone. "It can't be overstated what a beautiful device this is," wrote a reviewer from The Verge. It's also powerful.
Once-dominant Nokia has been slipping. Its Lumia 920 and 820 phones, however, feature new camera tech and run the Windows Phone 8 operating system. Comeback?
Motorola, now owned by Google, released a new line of Razr phones this summer. The Razr M will be available for $100 with contract. It runs the Android OS.
From Samsung and Google, the Galaxy Nexus soon will run the latest version of the Android operating system. Face-recognition tech lets you "unlock your phone with a smile."
The standout feature on the Sony Xperia Ion is its camera, which has 12 megapixels to the iPhone 4S's eight. It's only $100 with contract.
Most smartphones have ditched tactile keyboards. Not the Motorola Photon Q. Engadget says it has "one of the finest physical keyboards we've used on an Android device."
With a monster 5.5-inch screen, the unreleased Samsung Galaxy Note II is a "phablet," or a phone-tablet hybrid. It doesn't fit in your pocket, but it does come with a stylus.
Also in the mondo-screen category is the LG Optimus Vu, which Wired says "promotes doodle scribbling and free-hand note-taking."
Another take on the "phablet" comes from Asus. The PadFone docks with a screen to become a tablet. It's "the Russian doll of the mobile world," wrote Will Findlater, editor of Stuff, a gadget magazine.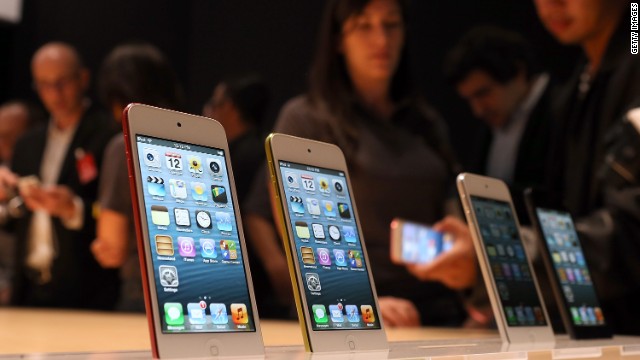 Maps are without question a critical feature for smartphones and tablets, and it makes sense for Apple to build its own. But it doesn't make sense to switch away from Google before Apple's own product is ready, and it's doubtful iPhone 5 sales would have been even slightly affected because the Google Maps app on Android is slightly better. Now it's fair to wonder if potential upgraders and switchers aren't holding back because they don't want to be forced into using inferior maps.
Google: No plans 'yet' for iOS 6 mapping app
Apple deserves praise for being forthright and direct in its apology, but no company wants to be praised for its apologies. It's more important for Apple to understand its mistake and try to prevent it from happening again. Apple is the most valuable company in the world because it has always fought battles for the consumer, not for the company. But in its race to win a corporate victory over Google, Apple seems to have gotten a little bit lost.
Follow us on Twitter @CNNOpinion
Join us on Facebook/CNNOpinion
The opinions expressed in this commentary are solely those of Nilay Patel.