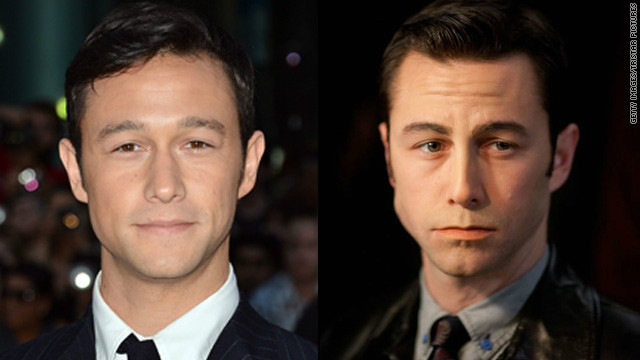 In "Looper," Joseph Gordon-Levitt was made up to look more like co-star Bruce Willis. Inspired by his transformation, here are 11 more recent performances that made us do a double take.
Entertainment Weekly
they pulled it off by working around Streep's natural facial elements, such as her eyebrows.
Meryl Streep won a best actress Oscar for her portrayal of British Prime Minister Margaret Thatcher in 2011's "The Iron Lady," and so did members of the makeup team behind her altered appearance. They told
was reflective of
the lengths that Downey's method actor character, Kirk Lazarus, would go to portray a Vietnam War sergeant who was initially written as African-American.
Even if you don't remember 2008's "Tropic Thunder," you likely recall that Robert Downey Jr. was in blackface for his role. The controversial makeup choice
For his role as a man who aged in reverse in "The Curious Case of Benjamin Button," Brad Pitt "had to endure the most complicated and time-consuming makeup effects," sometimes spending five hours at a time in the makeup chair, producer Frank Marshall
she also wore
makeup to create a less perfect complexion and a set of crooked, yellowed teeth.
Charlize Theron's transformation into serial killer Aileen Wuomos was amazing -- she also won the best actress Oscar for 2003's "Monster." Gaining weight not only helped Theron fit the part, but
Heath Ledger's Joker was thrillingly unhinged in 2008's "The Dark Knight," and the makeup job was part of the package. Both the actor and the makeup team were nominated for Oscars, but it was Ledger who was honored posthumously with the award.
Rooney Mara got
a severe haircut in an inky hue, bleached her brows and pierced her nose, lip, eyebrow and nipple.
When she landed the part of as Lisbeth Salander in 2011's "The Girl With the Dragon Tattoo," fresh-faced
Cotillard's role demanding
five hours in a makeup chair.
Critics heaped praise on Marion Cotillard's award-winning portrayal of French icon Edith Piaf in 2007's "La Vie en Rose." The physical part of her transformation into Piaf took patience, with
Eddie Murphy has a knack for portraying multiple characters in the same film, and in 1988's "Coming to America," he played Prince Akeem and comedic barbershop gentleman Saul (pictured, right) among others. Makeup artist Rick Baker earned an Oscar nod for his work.
Julianne Moore was tasked with convincingly portraying Sarah Palin in HBO's 2012 movie "Game Change," and implicit in doing so was looking the part. Moore pulled it off, picking up an Emmy in the process this month. Among those she thanked? Her hair and makeup team, of course.
The makeover for Eric Stoltz in 1985's "Mask" was astounding as Stoltz portrayed "Rocky" Dennis, a boy trying to live a normal life with the disorder lionitis. The transformation picked up an Oscar for best makeup.
Joseph Gordon-Levitt in 'Looper'
Meryl Streep in 'The Iron Lady'
Robert Downey Jr. in 'Tropic Thunder'
Nicole Kidman in 'The Hours'
Brad Pitt in 'The Curious Case of Benjamin Button'
Charlize Theron in 'Monster'
Heath Ledger in 'The Dark Knight'
Rooney Mara in 'The Girl With the Dragon Tattoo'
Marion Cotillard in 'La Vie en Rose'
Eddie Murphy in 'Coming to America'
Julianne Moore in 'Game Change'
Eric Stoltz in 'Mask'