Last Chinese-born player leaves NBA as Yi Jianlian departs Dallas
updated 5:35 AM EDT, Wed September 26, 2012
STORY HIGHLIGHTS
Yi Jianlian, the last Chinese-born player in the NBA, leaves the Dallas Mavericks
Yi has signed a one-year contract with China's Guangdong Tigers
NBA star Dwayne Wade told CNN basketball still trails soccer as the world's favorite sport
Jeremy Lin of the Houston Rockets has boosted the NBA's Asian profile
(CNN) -- The NBA is without a Chinese-born player for the first time in 12 years, after it was announced Yi Jianlian has signed a one-year deal in his homeland.
Yi failed to earn a new contract with 2011 NBA champions Dallas Mavericks, and he has returned to China to join former team Guangdong Tigers.
"It's a huge pity to spend his prime years on the bench in the NBA without being trusted," Guangdong general manager Liu Hongjiang said of Yi in a statement.
"He wants to play and we can provide an ideal stage."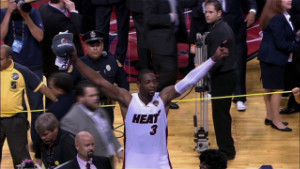 Dwyane Wade reflects on diversity in NBA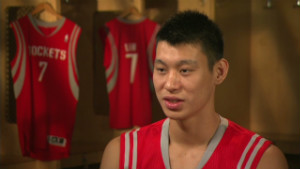 Lin: I'm thankful for what New York did
Yi carried the flag for China at the recent London 2012 Olympics, his third appearance at the Games.
His departure is a blow the league, which is looking to take advantage of the potentially lucrative Asian market.
Current NBA star Dwayne Wade, a champion with Miami Heat earlier this year, told CNN that basketball still trails football as the world's favorite sport.
The popularity of the NBA in China skyrocketed when center Yao Ming joined the Houston Rockets in 2002.
The first Chinese-born player to take to the court in the NBA was Wang Zhizhi, who made history by joining the Mavericks in 2001.
The NBA's profile in Asia has been boosted by the emergence of Jeremy Lin, a Taiwanese American who shot to global fame with a string of standout performances for the New York Knicks during the 2011-12 season.
Lin, 24, has since left the Knicks to join the Houston Rockets.

Part of complete coverage on
U.S. Sport

Lakers baffled their fans when they looked past former coach Phil Jackson and appointed Mike D'Antoni as coach.
updated 1:13 PM EDT, Sat October 27, 2012

CNN's Alex Thomas examines the NFL going international, as the Patriots and Rams prepare for their London face-off.
updated 11:26 AM EDT, Sat October 27, 2012

It has become a permanent fixture on the football calendar, and as the NFL descends on London once again, it seems a permanent touchdown is imminent.
updated 5:19 AM EDT, Fri October 26, 2012

Three San Francisco pitchers combine to throw a two-hit shutout as the Giants take a two-game World Series lead over Detroit by beating the Tigers 2-0.
updated 6:19 AM EDT, Thu October 25, 2012

Pablo Sandoval of the San Francisco Giants tied a World Series record when he hit three home runs in Game 1 against the Detroit Tigers.
updated 4:45 PM EDT, Thu September 13, 2012

Global basketball icon Dwayne Wade is making a concerted effort to get his head around an altogether different ball game.
updated 6:29 PM EDT, Thu July 19, 2012

The Houston Rockets sign basketball sensation Jeremy Lin after the New York Knicks fail to match their NBA rivals' three-year, $25 million offer.
updated 10:44 AM EDT, Tue July 3, 2012

CNN's Kyra Phillips chats with Bernard James, a military veteran who was drafted by the NBA's Dallas Mavericks.
updated 10:41 AM EDT, Mon July 16, 2012

What must it be like to step to the plate for your first appearance as a major-league baseball player and knock a grand-slam home run?
updated 5:46 PM EDT, Thu June 21, 2012

NFL commissioner Roger Goodell announces steps being taken to prevent the paying of bounties to players to intentionally injure opponents.
updated 2:58 PM EDT, Tue June 12, 2012

The Los Angeles Kings' Stanley Cup triumph has lifted a weight from the shoulders of diehard fans who have been waiting for 45 long years.
updated 6:35 PM EDT, Thu June 21, 2012

It's dark. Sunrise is still more than an hour away as Janet Evans tucks a last strand of dark hair beneath her latex swim cap.

CNN's Sam Krumov argues that LeBron James silenced the critics after claiming his first NBA title with the Miami Heat.
updated 9:48 AM EDT, Fri May 11, 2012

For Martin Brodeur, being 40 means doing what he's done his entire adult life: winning hockey games at the highest level in the sport.