Lindsay Lohan arrested again
updated 4:36 PM EDT, Wed September 19, 2012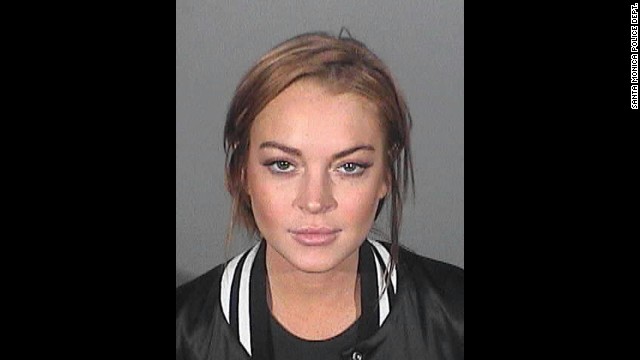 Lohan poses for a mug shot on Tuesday, March 20, after accepting 90 days in a "locked in" drug rehab facility for misdemeanor charges. Her six years of legal troubles trace back to two drunken driving arrests in 2007 and include other incidents in which she was behind the wheel.
Lindsay Lohan appears in court with her attorneys Anthony Falangetti, left, and Mark Heller in Los Angeles on Monday, March 18. She entered pleas of no contest on two misdemeanor charges relating to a traffic accident last summer, and she did not challenge the finding that she violated her shoplifting probation with those convictions.
Lohan's mug shot from July 2007 for driving under the influence.
Lindsay Lohan attends her probation hearing at the Airport Courthouse in March 2012 in Los Angeles. Superior Court Judge Stephanie Sautner decided to take Lohan off probation from a 2007 drunken driving case and said that she will no longer have to meet with a probation officer or appear in court on her 2011 shoplifting case, as long as she obeys all laws through May 2014.
Lohan leaves a progress report hearing at Venice Airport Branch Courthouse in Los Angeles in January 2012.
Lohan's mug shot from October 2011 after she was arrested for probation violations. She was released after posting $100,000 bail.
Lohan is led away in handcuffs at her probation progress report hearing at the Airport Courthouse in October 2011.
Lohan cries next to her lawyer Shawn Chapman Holley as she is sentenced to 90 days in jail by Judge Marsha Revel during her hearing at the Beverly Hills Courthouse in July 2010. Lohan violated her probation in two 2007 drunk driving cases.
Lohan poses for a booking photo after being arrested on DUI charges at Lynwood Jail in November 2007. Lohan voluntarily reported to the facility to serve her minimum 24-hour jail sentence that was part of a plea bargain for two DUI charges.
Lindsay Lohan in trouble
Lindsay Lohan in trouble
Lindsay Lohan in trouble
Lindsay Lohan in trouble
Lindsay Lohan in trouble
Lindsay Lohan in trouble
Lindsay Lohan in trouble
Lindsay Lohan in trouble
Lindsay Lohan in trouble
STORY HIGHLIGHTS
NEW: A Lohan representative says incident appears to be "much ado about nothing"
Actress is charged with fleeing the scene of an accident
Police say she struck a restaurant worker with her car while driving into a parking lot
Employee hospitalized with a knee injury; Lohan was released on her own recognizance
New York (CNN) -- Oft-troubled actress Lindsay Lohan has had another brush with the law, charged by police with leaving the scene of an accident in New York early Wednesday.
Lohan was driving her Porsche Cayenne into the parking lot of the Dream Hotel off West 16th Street when she allegedly hit an employee of the restaurant next door, said Sgt. John Buthorn, a New York Police Department spokesman.
The entertainer kept driving before parking her car and apparently leaving the scene shortly after midnight, Buthorn said. Police arrested her about 2:30 a.m., and she was later released on her own recognizance.
Celebrities behaving badly: Celebrity mugshots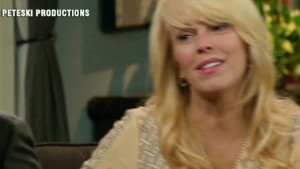 Dina Lohan's Dr. Phil train wreck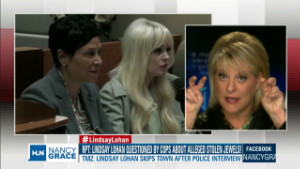 Report: Lohan questioned in jewel theft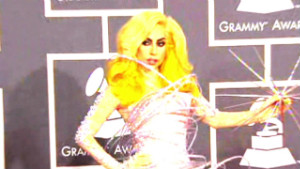 Lindsay Lohan and Lady Gaga partner up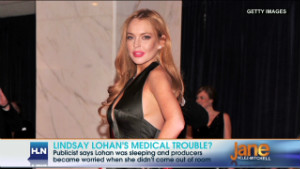 Lindsay Lohan's nap scares producers
The restaurant employee was hospitalized with a knee injury, Buthorn said.
A representative for Lohan sent CNN a statement, which read: "While some of the facts are still being gathered, it appears that this is much ado about nothing. We are confident this matter will be cleared up in the coming weeks and the claims being made against Lindsay will be proven untrue."
The former child star is trying to make a career comeback after six years of legal troubles.
Earlier this year, Lohan completed five years of felony probation mandated after two drunken driving incidents in 2007. Since January of that year, she has spent 250 days in five rehab facilities dealing with drug and alcohol addiction.
Buthorn said police do not suspect drugs or alcohol played a role in the latest incident.
In addition, Lohan spent six short stints totaling less than two weeks in the Los Angeles County jail as well as 35 days of home confinement.
Last month, Los Angeles County prosecutors released a report saying that Lohan, who is still on probation for a 2011 shoplifting incident, was a suspect in a burglary at a Hollywood home. However, prosecutors determined they did not have enough evidence to charge her.
LiLo: Why hasn't a certain Nickelodeon star gone to jail?
CNN's Leigh Remizowski and Alan Duke contributed to this report.