New York health board approves ban on large sodas
updated 6:17 AM EDT, Fri September 14, 2012
STORY HIGHLIGHTS
The proposal is meant to combat obesity and encourage residents to live healthier lifestyles
Critics have assailed the ban as "misguided" and "arbitrary"
New York City spends $4 billion a year on medical care for overweight people, mayor says
One in eight New Yorkers suffer from diabetes, often linked to obesity, mayor notes
New York (CNN) -- New York City's Board of Health voted Thursday to ban the sale of sugary drinks in containers larger than 16 ounces in restaurants and other venues, in a move meant to combat obesity and encourage residents to live healthier lifestyles.
The board voted eight in favor, with one abstention.
"It's time to face the facts: obesity is one of America's most deadly problems, and sugary beverages are a leading cause of it," said New York Mayor Michael Bloomberg in a statement earlier this month. "As the size of sugary drinks has grown, so have our waistlines -- and so have diabetes and heart disease."
Bloomberg's visionary move against obesity
But the move is expected to draw further protest from the soda industry and those concerned about government involvement in their personal choices.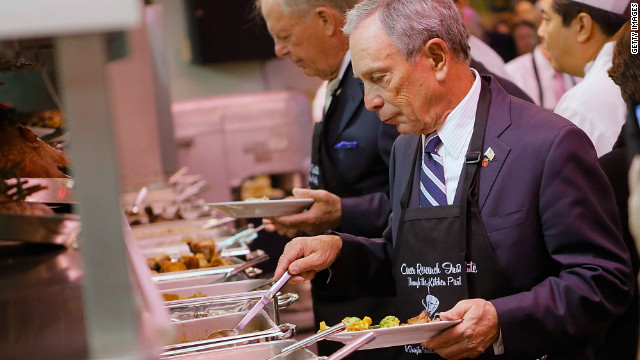 Michael Bloomberg has been mayor of New York since 2002. While he has implemented changes in all areas of life for New Yorkers, his policies concerning health have caused the most controversy. Here are some of his most memorable health proposals, not all of which were enacted:
Bloomberg had a new target during his final State of the City speech on February 14: plastic foam containers. His proposed ban would target certain polystyrene foam products, not necessarily Styrofoam, a trademarked product of Dow Chemical Co., used in foam insulation and construction products.
New York City's Board of Health voted to ban the sale of sugary drinks in containers larger than 16 ounces in restaurants and other venues, in a move meant to combat obesity and encourage healthier lifestyles. State Supreme Court Justice Milton Tingling has since blocked the city's restrictions, although Bloomberg is appealing.
Before the big sugary drink ban proposal, Bloomberg in 2010 urged the U.S. Department of Agriculture to exclude soda, sports drinks and other sugary drinks from food stamp eligibility, citing their effects on obesity. The mayor wanted the food stamp-eligible products to provide nourishment for better health. The department declined, saying the restrictions on retailers were too difficult.
Beginning May 23, 2011, New Yorkers were no longer allowed to go outside and light up in public places. Bloomberg proposed the plan in September 2010 to ban outdoor smoking in parks, beaches, marinas, boardwalks and pedestrian plazas, because of secondhand smoke's harmful effects. Now, it is illegal to smoke in any of the city's 1,700 parks and open spaces. The punishment is a $50 fine.
New York's comprehensive health policy, announced in 2004, included Bloomberg's goal to help decrease underage binge drinking and illegal alcohol sales through public service ads. After launching a campaign in 2010 to emphasize the hazards of excessive drinking, Bloomberg plans to continue limiting alcohol advertising near schools and to work with the police and the New York State Liquor Authority to enforce laws prohibiting alcohol sales to youths.
Bloomberg announced in December that obesity rates among New York public elementary and middle school students decreased over the past five years. He also promoted the Salads in Schools initiative, which provided low-height salad bars to elementary schools across the city's five boroughs.
In October 2007, Bloomberg introduced an initiative for chain restaurants to display calorie information on menus and menu boards. McDonald's, Burger King and Starbucks previously listed these counts on their websites or posters, but Bloomberg wanted the information to be in plain sight. Counts began appearing on menus, such as this one from Chipotle, in 2008.
Salt may liven up meals, but an excess of salt can also lead to some health problems. In January 2010, Bloomberg unveiled a plan to cut the amount of salt in packaged and restaurant food by 25% over a five-year period.
In 2006, the New York City Board of Health approved Bloomberg's plan to ban trans fat in cooking oils within the city's 24,000 food establishments. The plan gave restaurants 18 months to make the change.
A week after a judge blocked his bid to ban large sugary drinks in March 2013, Bloomberg unveiled a Tobacco Product Display Restriction bill which would force city retailers to keep tobacco products out of sight. If it passes, New York would become the nation's first city to enact such a law, Bloomberg said.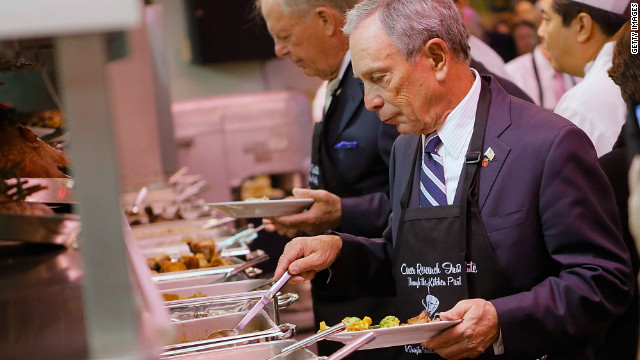 Bloomberg's bans: Salt, sodas, smoking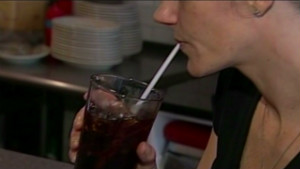 New Yorkers debate ban on big sodas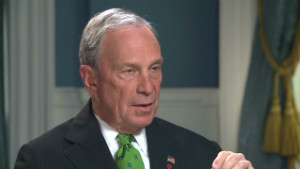 Bloomberg on soda ban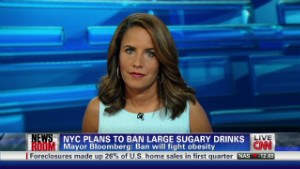 NYC plans to ban large sugary drinks
"What we need in New York are sensible solutions to the obesity issue that focus on a comprehensive approach to tackle an extremely complex problem," said Eliot Hoff, a spokesman for a beverage industry-sponsored group called New Yorkers for Beverage Choices. "New Yorkers are smart enough to decide for themselves what to eat and drink."
Critics, including McDonald's and Coca-Cola, have assailed the ban as "misguided" and "arbitrary," though Bloomberg has billed it as both a health and fiscal initiative.
New York City spends an estimated $4 billion each year on medical care for overweight people, the mayor said in an earlier statement.
One in eight New Yorkers also suffer from diabetes, a disease often linked to obesity, his office noted, calling sugary drinks "the single largest driver of these alarming increases in obesity."
About 58% of New York City adults are considered overweight or obese, the mayor added.
In 2007, the Bloomberg-appointed health board adopted a regulation that forced restaurants to all but eliminate the use of partially hydrogenated vegetable oils and spreads, the main sources of trans fats in the U.S. diet.
Thursday's decision is expected to take effect in six months and be enforced by the city's regular restaurant inspection team, allowing restaurant owners nine months to adapt to the changes before facing fines.
"6 months from today, our city will be an even healthier place," Bloomberg tweeted on Thursday.
The ban would not apply to grocery stores.
Forget large sodas, how about banning French fries?