CEO Steve Ridgway on his Virgin Atlantic departure
updated 4:19 AM EDT, Thu September 27, 2012
STORY HIGHLIGHTS
Virgin Atlantic CEO Steve Ridgway announced his surprise departure next March
Rejected suggestions that he was leaving the company over a pay dispute
The 60-year-old took the helm in 2001, expanding from two to 40 long-haul craft
Declined to speculate on a successor: "It's too early to say"
(CNN) -- Virgin Atlantic's outgoing chief executive officer, Steve Ridgway, says the company is flourishing in the industry's "squeezed middle," between low-cost and behemoth airlines.
The 60-year-old, who took the helm in 2001 and announced his resignation this week, spoke to CNN about his time with Virgin, which he joined in 1989.
Since then, Virgin has expanded from two 747s to 40 long-haul aircraft -- but competition in the industry has also intensified.
"We were completely squeezed at the beginning, and so maybe we've gone from being completely squeezed to being squeezed middle," Ridgway told CNN. "But it's something that makes us flourish."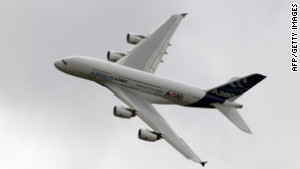 Airbus: Airlines will need 28,000 planes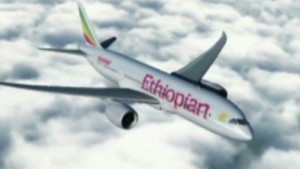 Historic landing for Ethiopian Airlines
He added, "I think that keeps us on our toes, it's meant that we continue to grow. And above all, we continue to innovate."
The company, founded by British tycoon Sir Richard Branson and famed for luxury in-flight entertainment, specializes in long-haul flights.
But Ridgway wants Virgin Atlantic to expand and launch short-haul journeys, in an attempt to break BA's monopoly over European flying routes. He said: "We've already put in our application to fly to Moscow. I was up in Scotland last week looking at the routes."
Ridgway, who will step down in March next year, rejected suggestions that he was leaving the company over a pay dispute and said Virgin Atlantic management has been "legendary" in building up the carrier to its current size.
He declined to speculate on a successor, saying: "It's too early to say. We are starting -- we started a process, and that will now run now through the rest of the year."
CNN's Oliver Joy contributed to this report

Part of complete coverage on
updated 2:47 AM EDT, Mon April 22, 2013

Twitter resumes -- or "twesumes" -- have been touted as the best way for social media-savvy types to snag a dream job.
updated 4:00 AM EDT, Wed April 17, 2013

We live in a three-speed economic world, according to the International Monetary Fund.
updated 12:27 PM EDT, Wed April 17, 2013

Women have long dominated the heated discussion around gender equality. But men need to too, says Facebook's Sheryl Sandberg.
updated 6:53 AM EDT, Fri April 19, 2013

Security threats from mobile malware are on the rise and nearly 95% of targets operate on the Android operating system, according to a new report from NQ Mobile.
updated 4:06 PM EDT, Mon April 15, 2013

Microsoft is working on a touch-enabled smartwatch, The Wall Street Journal says, reporting that the company asked Asian suppliers to ship components for the device.
updated 2:47 AM EDT, Fri April 19, 2013

Give your anxious, negative colleagues a chance, and they just might surprise you.
updated 6:46 AM EDT, Wed April 17, 2013

In Europe, high-speed rail has come to stand for ease and efficiency where journeys of four hours or less trump airplanes and the hassle of airport security.
updated 2:12 PM EDT, Fri April 19, 2013

Infographic: Singapore may be tiny but it is also one of East Asia's most powerful trading hubs.
updated 8:27 PM EDT, Sun April 21, 2013

In Hong Kong urban lore, an apartment where a violent death took place can often be bought for as much as 10-30 per cent off the market price.
updated 12:05 PM EDT, Tue April 16, 2013

With gold prices officially in a bear market, investors must ask themselves if this is the time to buy?