What you did on your summer vacation
Join the conversation
CNN iReport
updated 1:08 PM EDT, Mon August 27, 2012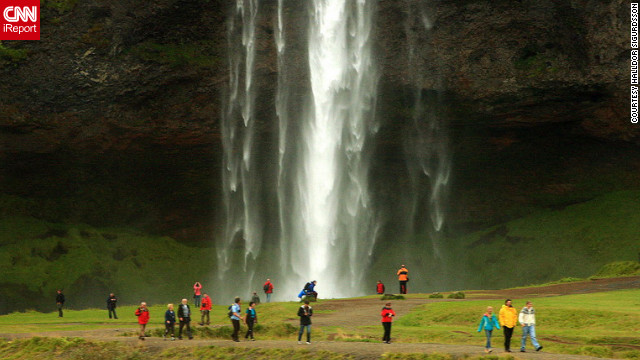 From spectacular rushing white waters of the Seljalandsfoss Falls to beautiful Icelandic horses galloping down an idyllic countryside road, iReporter Halldor Sigurdsson's greatest summer highlight was exploring all that southern Iceland had to offer.
Check out more photos and also videos of Sigurdsson's enchanting trip on his iReport.
Hamragardar, Iceland
Rizal, Philippines
Moab, Utah
Eveleth, Minnesota
Newport Beach, California
Willemstad, Curacao
Yosemite National Park
Paris
County Clare, Ireland
St. Lucia, Caribbean
STORY HIGHLIGHTS
As summer comes to a close, here's to the memories of beaches, adventures and fun
iReporters share photos of their favorite summer vacations
(CNN) -- We can't take every summer vacation we'd like to take, but CNN iReporters can certainly take us to some of those places. Here, iReporters share some of their summer travels and photos, which cover a lot of terrain.