'Dirty Dancing' stars: Where are they now?
updated 12:21 PM EDT, Sat August 18, 2012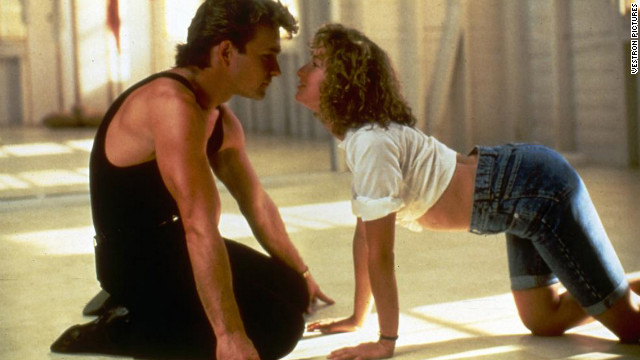 Believe it or not it's been 25 years since we learned that "Nobody puts Baby in a corner." On the anniversary of the release of "Dirty Dancing," we look at what happened to some of the stars.
Playing Johnny Castle in "Dirty Dancing," as well as a role in "Ghost," helped cement Swayze's place as a popular leading man. He remained a fan favorite until his death from pancreatic cancer in 2009.
Surgery on her nose left Grey hardly looking like her character of Frances "Baby" Houseman. She has said the plastic surgery hurt her career, but in 2011 she was once again in the limelight as a contestant on "Dancing With the Stars."
The actor was tough as Baby's dad, Dr. Jake Houseman but even tougher in his role as beloved Det. Lennie Briscoe on "Law and Order." Orbach died of prostate cancer in 2004.
Bishop somewhat specializes in playing the matriarch. She has since garnered a fan following from playing Emily Gilmore on "Gilmore Girls" and most recently can be found starring as Fanny Flowers on "Bunheads."
An accomplished dancer, Rhodes also appeared in "Flashdance" and "Staying Alive" before retiring from acting to raise her family with husband, singer Richard Marx. The pair are shown here in 2002.
Happy anniversary 'Dirty Dancing'
Patrick Swayze
Jennifer Grey
Jerry Orbach
Kelly Bishop
Cynthia Rhodes