Egypt president's tricky game of power
updated 11:54 AM EDT, Mon August 13, 2012
STORY HIGHLIGHTS
Morsy's actions towards the military show he is taking a bold stand
But these changes have far reaching implications, including on the economy
Attack scenes in the Sinai also have potential to spook tourists
It's time to take back control of the trouble spot and get Egyptians back to work
Editor's note: John Defterios is CNN's emerging markets editor and anchor of Global Exchange, CNN's business show focused on the emerging and BRIC markets. Watch it at 15:00 GMT weekdays.
Abu Dhabi (CNN) -- The new President of Egypt is taking the concept of getting work done in the first 100 days in office very seriously.
Mohamed Morsy forced out the long-serving head of the military Field Marshal Mohamed Hussein Tantawi, his number two, and a handful of other generals. At the same time, Morsy nullified the constitutional declaration made by the military council before he took office June 30th.
His message is clear. And while the military wanted to sustain its grip on power, Morsi was able to wrestle control after what was seen as a military lapse in the Sinai.
Morsy is taking a bold stand, ordering counter attacks against militant hideouts over the weekend near al-Arish in Northern Sinai, after 16 border guards were killed in a surprise attacks when they were breaking fast at sundown during Ramadan.
But the president is going down a tricky road.
Mohammed Al Issis, a political economist at the American University in Cairo, said Morsy's strategy is particularly difficult since it is "not clear who the enemy is. " Recent events, he said, provided an early indication of where the Sinai is headed.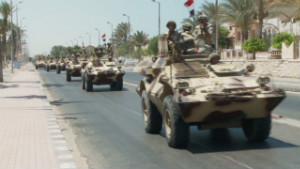 Egypt's push to stop militants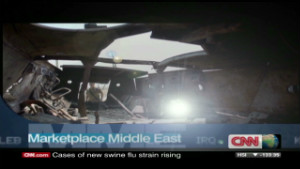 Ramadan boosts Egypt's economy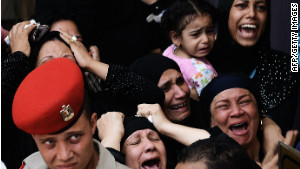 Morsy's funeral absence fuels outrage