Azarenka and Sharapova both in doubt for start of U.S. Open
updated 5:26 PM EDT, Fri August 10, 2012
STORY HIGHLIGHTS
Victoria Azarenka is struggling for full fitness after heavy schedule this season
Australian Open champion will also miss next week's Cincinnati Masters
Belarus star is hoping to make it past fourth round at Flushing Meadows for first time
Second-ranked Maria Sharapova withdraws from second consecutive event due to illness
(CNN) -- World No. 1 Victoria Azarenka is facing a race against time to be fit for the U.S. Open after succumbing to the frenetic schedule of women's tennis.
The Belorussian was forced to withdraw from the Montreal Cup with an injury to her left knee midway through the first set of her opening match against Tamira Paszek on Thursday.
With just 17 days until the start of the competition at Flushing Meadows, the Australian Open champion's hopes of adding to her sole grand slam triumph look slim.
The 23-year-old reached the semifinals of Wimbledon last month, before going on to compete at the London 2012 Olympics where she won bronze in the singles and gold in the mixed doubles on Sunday.
The workload has taken its toll on Azarenka, who will now also miss next week's Cincinnati Masters event.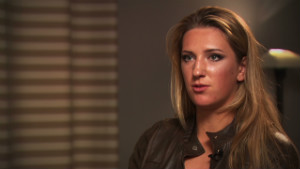 Victoria Azarenka targets 2012 success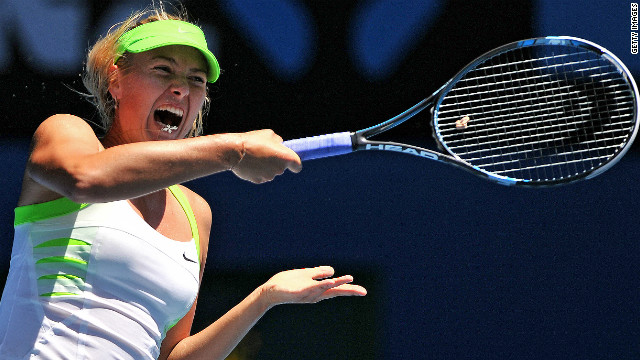 World No. 4 Maria Sharapova has long been known for her on-court shrieks and the Russian has recently attracted criticism as a result. The three-time grand slam champion claimed she will continue to make the noises until they are outlawed.
Third seed Victoria Azarenka was the subject of taunts from fans at the Australian Open who began to mimic her unique screams during a second round win over home-crowd favorite Casey Dellacqua.
American Serena Williams has long been a leading light in women's tennis, in terms of winning tournaments and booming grunts. Whether the grunts benefit a player is the subject of some debate, but they certainly haven't hindered Williams. The 30-year-old has registered 13 grand slam triumphs.
It would appear that grunting runs in the family, with Venus Williams matching her sister Serena in terms of noise and top-level success. Venus, one year older than her sibling, has collected seven major titles.
Monica Seles was screaming her way to success long before any of today's professionals. The Yugoslavia-born American won nine grand slam titles during her 19-year ear-splitting career.
American Jimmy Connors has played more ATP Tour matches than anyone else, winning eight grand slams during a glittering 24-year career. Connors is also widely credited with introducing grunting to top-level tennis.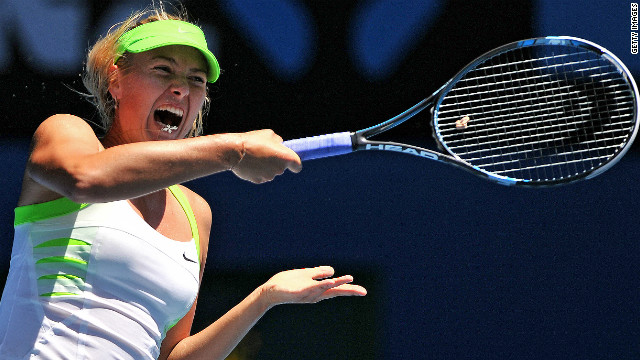 The noisiest players in tennis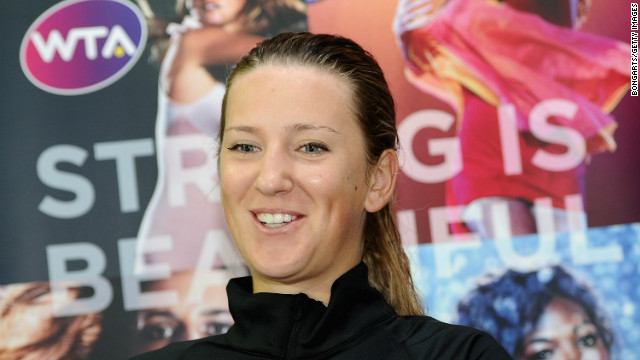 World No. 1 Victoria Azarenka has come a long way since first picking up a tennis racket in her native Belarus.
However, she still considers the Eastern European nation to be her home. Azarenka is pictured with former No. 1 Caroline Wozniacki (right) at a children's cancer center in Minsk in 2010.
Azarenka (far left) first became involved in the sport when her mother started working in a tennis center in her native Belarus. Her first coach was Valentina Rzhanih (also pictured).
Azarenka eventually had to leave Minsk to fulfil her ambitions, moving first to Marbella in Spain for a brief spell before settling in Arizona.
Azarenka was a Wimbledon champion at the age of 14, winning the girls' doubles title in 2004 with compatriot Volha Havartsova.
Azarenka won the junior titles at the Australian Open and U.S. Open in 2005, finishing the season as junior world number one. She burst onto the senior scene the year after.
Less than a year after she briefly considered quitting, Azarenka became the first player from Belarus to win a grand slam singles title when she beat Maria Sharapova in the 2012 Australian Open final.
Azarenka cemented her number one status by winning 14 straight matches after the Australian Open, collecting two more trophies.
Azarenka is still seeking to improve, and has added two-time grand slam champion and former world No. 1 Amelie Mauresmo to her coaching team.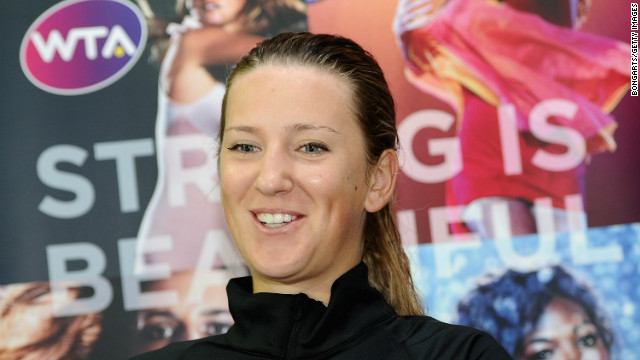 The tennis journey of Victoria Azarenka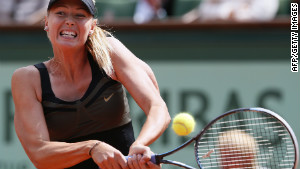 Sharapova: It's a special victory
"The last week took so much energy out of me that I had absolutely no time to recover, and my body is feeling it," she told reporters.
"It was a little bit too quick of a transition for me to come and start the training, and I felt my knee just wasn't in good shape.
"It's unfortunate because I was really looking forward to playing here. I have really enjoyed being here. I tried yesterday and today it just got worse. I can't see the point of continuing to play if I can't give even 50% of my game."
Azarenka, who has never made it past the fourth round at the U.S. Open, said she needs rest and recuperation if she is to line up in New York later this month.
"I hope it's a short-term thing. I have to just stop and take a little bit of time off because I had absolutely no rest for a long period of time. I just need to settle it down and go from there. Hopefully there's nothing serious about it," she said.
"If I cannot play here, there is no chance for me to play anywhere else. My first goal is to get healthy and make sure I'm 100% ready to play the U.S. Open."
The hectic schedule claimed another victim when world No. 2 Maria Sharapova also pulled out of the WTA Tour event in Cincinnati.
The French Open champion, who was defeated in the Olympic final by Serena Williams, missed Montreal due to a stomach virus.
The Russian hopes to recover in time for the U.S. Open, which she won in 2006.