Garrett Reid, son of Eagles coach, found dead
updated 5:15 PM EDT, Mon August 6, 2012
STORY HIGHLIGHTS
NEW: Players, staff offer their condolences
Garrett Reid was found dead in his room at Eagles training camp
An investigation is under way
(CNN) -- Garrett Reid, son of Philadelphia Eagles head football coach Andy Reid, was found dead Sunday in his room at the Eagles training camp at Lehigh University.
"This is a tough morning for all of us in the Eagles family," the team's General Manager Howie Roseman said, holding back tears as he announced the news to reporters.
"Garrett grew up with this team, and this makes this news even harder for us to process."
Training camp will continue, he said. Offensive coordinator Marty Mornhinweg and defensive coordinator Juan Castillo will oversee the team until Andy Reid returns, according to the team.
Lurie said Reid, while grieving, regrets being away from the team.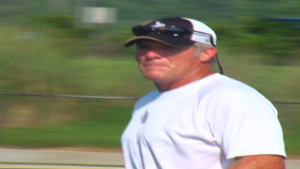 First look at Favre as high school coach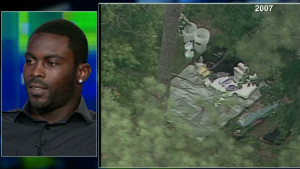 Vick was playing golf during police raid
"I expect Andy to be coaching this week; in fact, I know he feels that way and he is very, very focused on both his family and his profession," Lurie said.
Players were informed of the death before the team's workout, in a huddle with Lurie.
Quarterback Michael Vick was among many players and staff extending their condolences to Reid and his family Sunday.
"He's (Andy Reid) been a rock for us and a big teddy bear for us so we're going to lean on him and we're going to be there for him and we're going to stay storng for him until he comes back and lead us on," Vick said.
There were no signs of suspicious activities in Garrett Reid's death, authorities said.
Reid, 29, was assisting the strength and conditioning staff at training camp, the team said. He was a guest of his father, not part of the staff, a team spokesman said.
An investigation is under way.

Part of complete coverage on
U.S. Sport

Lakers baffled their fans when they looked past former coach Phil Jackson and appointed Mike D'Antoni as coach.
updated 1:13 PM EDT, Sat October 27, 2012

CNN's Alex Thomas examines the NFL going international, as the Patriots and Rams prepare for their London face-off.
updated 11:26 AM EDT, Sat October 27, 2012

It has become a permanent fixture on the football calendar, and as the NFL descends on London once again, it seems a permanent touchdown is imminent.
updated 5:19 AM EDT, Fri October 26, 2012

Three San Francisco pitchers combine to throw a two-hit shutout as the Giants take a two-game World Series lead over Detroit by beating the Tigers 2-0.
updated 6:19 AM EDT, Thu October 25, 2012

Pablo Sandoval of the San Francisco Giants tied a World Series record when he hit three home runs in Game 1 against the Detroit Tigers.
updated 4:45 PM EDT, Thu September 13, 2012

Global basketball icon Dwayne Wade is making a concerted effort to get his head around an altogether different ball game.
updated 6:29 PM EDT, Thu July 19, 2012

The Houston Rockets sign basketball sensation Jeremy Lin after the New York Knicks fail to match their NBA rivals' three-year, $25 million offer.
updated 10:44 AM EDT, Tue July 3, 2012

CNN's Kyra Phillips chats with Bernard James, a military veteran who was drafted by the NBA's Dallas Mavericks.
updated 10:41 AM EDT, Mon July 16, 2012

What must it be like to step to the plate for your first appearance as a major-league baseball player and knock a grand-slam home run?
updated 5:46 PM EDT, Thu June 21, 2012

NFL commissioner Roger Goodell announces steps being taken to prevent the paying of bounties to players to intentionally injure opponents.
updated 2:58 PM EDT, Tue June 12, 2012

The Los Angeles Kings' Stanley Cup triumph has lifted a weight from the shoulders of diehard fans who have been waiting for 45 long years.
updated 6:35 PM EDT, Thu June 21, 2012

It's dark. Sunrise is still more than an hour away as Janet Evans tucks a last strand of dark hair beneath her latex swim cap.

CNN's Sam Krumov argues that LeBron James silenced the critics after claiming his first NBA title with the Miami Heat.
updated 9:48 AM EDT, Fri May 11, 2012

For Martin Brodeur, being 40 means doing what he's done his entire adult life: winning hockey games at the highest level in the sport.