Fabrice Muamba: I've started playing football again
updated 11:48 PM EDT, Thu August 2, 2012
STORY HIGHLIGHTS
Fabrice Muamba has played football for first time since his cardiac arrest
Muamba collapsed on the pitch in an FA Cup quarterfinal in March
Bolton midfielder says he took part in an impromptu match in Dubai
He hopes to make return to professional game
(CNN) -- Fabrice Muamba has taken to the football pitch for the first time since his dramatic on field collapse, he told CNN Thursday.
Muamba was playing for English Premier League team Bolton when he suffered a cardiac arrest during an FA Cup tie against Tottenham Hotspur on March 17.
Television viewers and the players looked on in horror as medical staff battled to revive the 24-year-old midfielder.
He was taken to the London Chest Hospital and it was later revealed his heart had stopped beating for 78 minutes.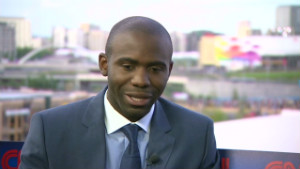 Piers Morgan meets Muamba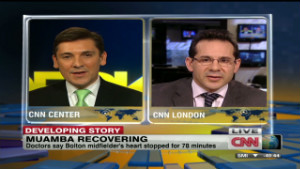 Muamba recovering after heart stopped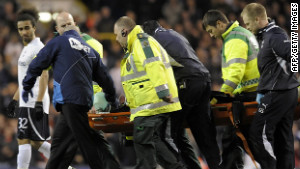 Muamba 'In effect dead for 78 minutes'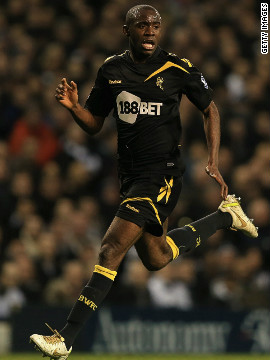 Doctors have described Fabrice Muamba's progress since his cardiac arrest during a match on Saturday as "miraculous." The Bolton star's heart stopped beating for 78 minutes after his collapse but now he is talking and joking with visitors.
Barcelona's Lionel Messi wore a t-shirt with a message of support for Muamba before Wednesday's game with Granada, in which the Argentina striker scored a hat-trick and became the club's leading goalscorer of all time.
Bolton announced Thursday they will fulfill their Premier League fixture with local rivals Blackburn on Saturday after postponing the midweek clash with Aston Villa. Before Blackburn's win over Sunderland on Wednesday their players offered messages of support for Muamba.
Bolton Wanderers fans have left flowers and scarves outside the English club's Reebok Stadium in support of Muamba, while most of the playing squad have been to visit him in the London Chest Hospital.
Muamba's former teammate Gary Cahill, who left Bolton to join Chelsea in January, revealed a t-shirt honoring his ex-colleague after scoring against Leicester City on Sunday.
Tributes were paid to Muamba from across the footballing world. Real Madrid's players took to the pitch before last Sunday's Spanish league match with Malaga wearing shirts displaying a message of support for the midfielder.
Fans at Liverpool's FA Cup quarterfinal against Stoke City send their best wishes to Muamba. Supporters also chanted his name at various points during Sunday's Anfield match.
Bolton manager Owen Coyle (left) and chairman Phil Gartside outside the London Chest Hospital where Muamba is being treated.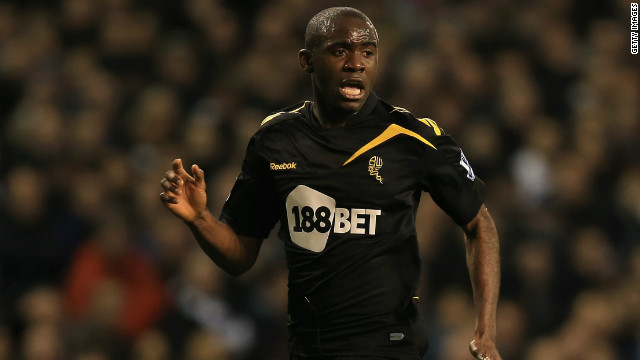 Tributes to Fabrice Muamba
Muamba spent a month in hospital but has since made a remarkable recovery.
He was continuing his recuperation in Dubai in May with his fiancee Shauna Magunda when he took the spur of the moment decision to join in a game between staff at his hotel and other guests.
"I am sorry but I am going to play football," he told her. "It was just like I was training. It was great, I enjoyed it."
Muamba said the game lasted about half an hour, but told CNN that he has never tweeted the photos of him playing.
Muamba is taking specialist medical advice ahead of what he hopes to be a return to the rigors of the professional game.
"I just hope to God that I can get in there myself, with 11 players on the pitch and to play would be fantastic," he added.
Muamba made an emotional return to watch an English Premier League match at Bolton's Reebok Stadium against Tottenham on May 3.
He was given a standing ovation as he waved to fans in the center of the pitch.
Muamba, who was born in the Democratic Republic of Congo, has played for the England under-21 team as well as making 167 appearances for Birmingham and Bolton in the EPL.