By the numbers: Federal debt, deficit and spending
updated 1:28 PM EDT, Thu August 2, 2012
STORY HIGHLIGHTS
$15,873,767,378,850.16 - Total outstanding public debt on July 30, 2012
49 - States that require a balanced budget
12 - Consecutive U.S. budgets that have reflected a deficit
11 - Times the US Congress has voted to raise the debt limit since 2001
(CNN) -- Earlier this week, Senate Majority Leader Harry Reid, D-Nevada, and House Speaker John Boehner, R-Ohio, agreed to a deal to fund the government past this November's elections. The deal leaves working out a budget up to the next Congress and provides funding for the federal government through March 2013, well beyond the presidential inauguration in January.
By the numbers, here's a look at how the nation's fiscal situation adds up.
$15,873,767,378,850.16 - Total outstanding public debt on July 30, 2012.
$10,626,877,048,913.08 - Total outstanding public debt held on January 20, 2009, the day President Barack Obama was inaugurated.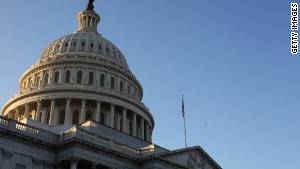 Congress to rescue the economy?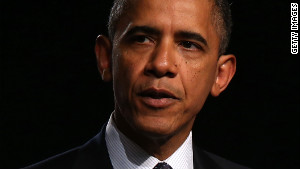 GOP blames Obama for defense cuts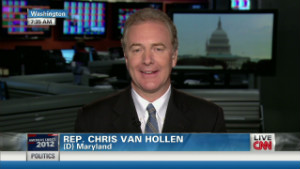 Rep. Van Hollen on the Bush-era tax cuts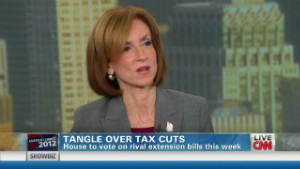 Hayworth: We're trying to help Americans
$1.047 trillion - Top limit for 2013 government spending.
6 months - Length of a continuing resolution to fund the government, based on a July 31, 2012, agreement by Obama, Boehner and Reid.
House conservatives determined to slash spending relent on compromise deal
49 - States that require a balanced budget. (Vermont does not.)
$3,277,369.23 - Donations to reduce the public debt received by the U.S. Treasury in 2011.
74 - Percent who said they favor a constitutional amendment requiring a balanced budget during a July 2011 CNN/ORC poll.
12 - Consecutive U.S. budgets that have reflected a deficit.
CNN Money: Can Congress get out of the economy's way?
24.1 - Federal spending outlays in 2011 as percentages of the GDP.
8.1 - Percent of the fiscal year 2012 GDP equal to the federal budget deficit, as estimated by the Congressional Budget Office in March 2012.
4 - Number of balanced budgets former presidential candidate Newt Gingrich claimed credit for as House speaker during a January debate in Jacksonville, Florida.
11 - Times the Congress has voted to raise the debt limit since 2001.
$787 billion - Amount of the stimulus bill signed into law by Obama in 2009 as part of the American Recovery and Reinvestment Act.

Part of complete coverage on

Get all the latest news at CNN's Election Center. There are race updates, a delegate counter and much more.

A black man is returning to the White House. Four years ago, it was a first, the breaking of a racial barrier. Tuesday night, it was history redux. And more.

The 2012 presidential election shattered spending records, further polarized a divided country and launched a thousand hashtags.
updated 1:41 PM EST, Thu November 8, 2012

Democratic and Republican congressional leaders continue to sharply disagree over the key issue of whether top tax rates should be raised to help resolve the looming crisis.
updated 2:24 PM EST, Wed November 7, 2012

In a historic turnaround, the ballot box is showing America's shifting attitudes about same-sex marriage.

Even though voters indicated to pollsters that their financial situation is the same or worse than it was four years ago, they put their trust in the president.
updated 4:19 AM EST, Thu November 8, 2012

The president faces a long and familiar set of challenges after riding a wave of support from moderates, women and minorities to victory.
updated 9:27 AM EST, Wed November 7, 2012

Republicans kept a lock on the U.S. House of Representatives, a crucial victory after the party failed to wrest away the presidency from Barack Obama and the Senate from the Democrats.
updated 7:34 PM EST, Wed November 7, 2012

Democrats will retain their control of the Senate after winning several closely contested races on Tuesday.