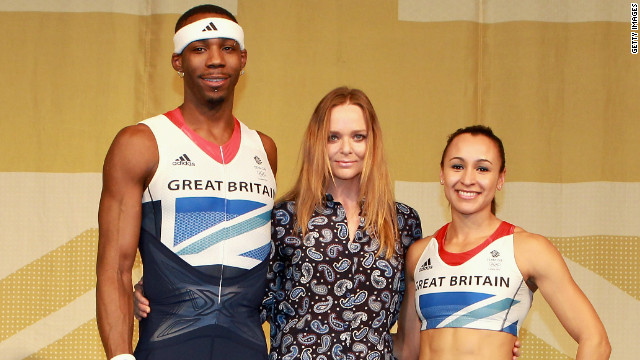 It was inevitable that much would be made of Stella McCartney's designs for Team GB, with an expectant home crowd keen to see how their heroes will be dressed. The award-winning designer has attracted some criticism for failing to include enough red in the Union Jack-inspired attire.
World-renowned Italian fashion house Prada was a natural choice to design these understated and simple uniforms for the Italian sailing team.
Of all the designers involved in London 2012, Cedella Marley's collaboration with Puma has perhaps garnered the most praise. The granddaughter of reggae legend Bob Marley has created outfits that radiate laidback, urban cool. Of course, it helps that Usain Bolt is wearing them.
Moderate high-street chain Next designed the Team GB formalwear for Friday's opening ceremony, where the host squad will be paraded in front of their home crowd for the first time.
Lesser-known Italian fashion house Ermanno Scervino describes itself as "a luxurious glam-rock essence made in Florence." These designs for the Azerbaijan squad will go some way to putting the former Soviet republic on the map during the Games.
Controversy erupted when it emerged the Ralph Lauren-designed U.S. kit had been manufactured in China. Despite the outsourced production, the New Yorker's creations are quintessentially American.
The uniforms that Russian designers Bosco Sport created for the Spain's Olympians are so dreadful that the athletes have taken to social-networking website Twitter to express their displeasure. Hockey player Alex Fabregas uploaded a picture of himself clad in his new gear with the caption: "Olympic kit ... there are no adjectives."
Bosco Sport can't seem to catch a break, this time grabbing attention of the wrong kind for its retina-scalding designs for the Russian athletes.
It is unclear who designed the Slovakian team's uniforms -- although who wouldn't want to retain anonymity after creating those fedoras?
Even after 20 years, this design still takes the gold in the worst-dressed stakes. Lithuania's "Other Dream Team" wore Greg Speirs' creations after he donated 100% of profits from the commercial sales of his t-shirts to fund Lithuania's journey to the Olympics. The Lithuanian men's basketball team may never have had the chance to reach the semifinals had it not been for Speirs' unprecedented support. "Slam-Dunking Skullman" t-shirts are now available for sale again through his website in celebration of the 20th anniversary of the feat.
The best: Stella McCartney and Team GB
The best: Prada and the Italian sailing team
The best: Cedella Marley, Puma and Jamaica
The best: Next and Team GB formalwear
The best: Ermanno Scervino and Azerbaijan
The best: Ralph Lauren and U.S. formalwear
The worst: Bosco Sport and Spain
The worst: Bosco Sport and Russia
The worst: Slovakia
The worst: Lithuanian men's basketball 1992
STORY HIGHLIGHTS
A host of high-profile fashion names have been asked to design Olympic kits
Stella McCartney has designed Team GB's Adidas apparel for London 2012
Ralph Lauren has created the U.S. uniforms and Armani the Italian sailing kit
The global sportswear market is worth an estimated $120 million
(CNN) -- Medals and reputations will be won and lost at the London Olympics -- but forget the events, just who will triumph in the fashion stakes at the Games?
It is not just the kit athletes will wear on the track or in the pool which will make a splash, it is also the official uniforms which will be worn for Friday's opening ceremony.
As a designer, striking the right style chord can ensure your kit will be immortalized and cherished in the memories of a nation. Get it wrong, and the fashionista police will never let you forget it.
And with styles under forensic examination -- from journalists and paparazzi alike -- Olympic associations have left no seam unturned to ensure their athletes scrub up well.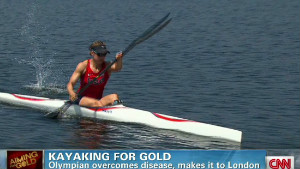 Olympic sprint kayaker overcomes disease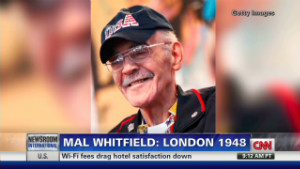 Wladimir Klitschko's Olympic highlight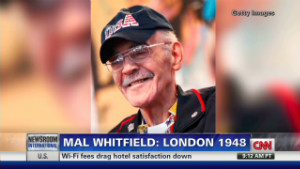 Wladimir Klitschko's Olympic highlight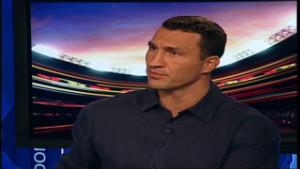 Olympic gymnast: I was bullied
It is not surprising given the convergence between sport and fashion.
The global sportswear market is estimated to be worth $120 billion, which illustrates just how much is at stake for manufacturers to create the perfect impression.
Adidas, who generated sales of $16.3 million in 2011 and supply Team GB's apparel, have their eyes on upping their share of a British sportswear market worth $5.5 billion.
The German company has a long-standing relationship with Stella McCartney, the daughter of music legend and former Beatle Paul McCartney, and she has designed the uniforms for the host Team GB squad.
"This project has really means a lot to me being a British designer and working with Team GB at a time like this, when we are hosting the Games in London for 2012," McCartney told CNN.
"It really goes beyond anything I've ever done before and it's just such an incredible honor.
"Being a designer, a fashion designer this is not the type of opportunity that normally comes your way and I feel really very lucky and privileged. It's been a really exciting challenge."
McCartney is facing some top-level competition from the likes of French fashion house Hermes as well as Prada, Armani and Ralph Lauren, who have been brought in by other Olympic associations to work on their kits and uniforms.
"There were a million different things to consider with this role," explained McCartney.
"Number one was trying to identify what makes a country, to show the pride of the nation and translate that into clothing, while taking into account the necessary technical achievement.
"It also involves looking at the best athletes in the world and how to do them proud and to help enhance and support their performance."
While making sure the kit is fit for purpose, McCartney was also keen for each kit to safeguard the masculinity and femininity of competitors.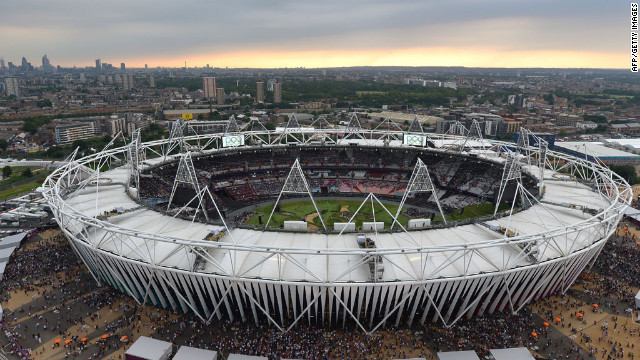 Anticipation builds for the opening ceremony of the Summer Olympics on Friday, July 27, at the Olympic Stadium in London. The 2012 Games will run through August 12.
The sun sets behind the Tower Bridge in London hours before the opening ceremony of the 2012 Olympic Games on Friday.
South Korean archer Im Dong Hyun celebrates breaking the first world record of the London Olympics on Friday. The two-time gold medalist, who is classified as legally blind and can't see out of his right eye, bettered his own 72-arrow mark in the qualification competition.
Kaori Kawanaka of Japan, Pia Lionetti of Italy and Tetyana Dorokhova of Ukraine retrieve their arrows Friday during the archery ranking round on opening day of the Olympics in London.
Brady Ellison of the United States prepares for the archery ranking round on Olympics opening day in London.
A Belgian cyclist rides during a track cycling practice session ahead of the 2012 Olympic Games on Friday in London.
Competitors inspect targets Friday during the Archery Ranking Round at the Lord's Cricket Ground in London.
Slovenia's Klemen Strajhar gets ready to arch during the Archery Ranking Round at the Lord's Cricket Ground as part of the Olympics' opening day Friday.
The royal barge Gloriana carries the Olympic flame along the River Thames from Hampton Court to Tower Bridge on Friday, the final day of the Olympic torch relay. The grand finale will see the torch enter the Olympic Stadium, the last stage in a 70-day relay around the United Kingdom, and set the Olympic cauldron aflame Friday, symbolizing the beginning of the Games.
Sadio Mane of Senegal leaps over goalkeeper Jack Butland of Great Britain during the first-round men's soccer match between Great Britain and Senegal at Old Trafford on Thursday, July 26, in Manchester, England.
Marvin Sordell of Great Britain battles with Moussa Konate of Senegal during the first-round match between Great Britain and Senegal.
Japanese fans show support for their team during the men's first-round match between Spain and Japan at Hampden Park in Glasgow, Scotland on Thursday.
Great Britain's Craig Bellamy celebrates a goal during the first round Group A Match between Great Britain and Senegal on Thursday, July 26, in Manchester, England.
Uruguay forward Edinson Cavani, right, slips a pass under United Arab Emirates defender Abdelaziz Sanqour, left, in Manchester on Thursday. Uruguay defeated the UAE, 2-1.
Great Britain fans attend the Group A Match between Great Britain and Senegal on Thursday in Manchester.
Gabon's Pierre-Emerick Aubameyang, right, celebrates after scoring a goal during the men's soccer match against Switzerland on Thursday in Newcastle-upon-Tyne, England.
An open double-deck bus carries the Olympic torch down Oxford Street on Thursday in London.
Morocco's Houssine Kharja, right, controls the ball against Honduras' Roger Espinoza during a first-round Group D match Thursday in Glasgow, Scotland.
Ismail Matar, center, of the United Arab Emirates celebrates with his teammates after scoring in a first-round Group A match against Uruguay on Thursday in Manchester, England.
Spain's Juan Mata, left, challenges Hotaru Yamaguchi of Japan during a group D soccer match Thursday in Glasgow.
The ExCeL exhibition center, one of the Olympic venues, is gearing up Thursday on the eve of the Games' opening ceremony.
Yuki Otsu of Japan is tackled by Inigo Martinez of Spain during a first-round Group D soccer match Thursday in Glasgow.
A Mexican fan watches the men's soccer match Thursday between Mexico and South Korea in Newcastle-upon-Tyne.
Spain's Inigo Martinez, left, fouls Kensuke Nagai of Japan during the match Thursday.
Spain's Martinez gets a red card and is ejected during Thursday's match against Japan.
Spectators take pictures Thursday at the Olympic Village in London.
Abdelaziz Barrada of Morocco celebrates after scoring during a Group D soccer match against Honduras on Thursday in Glasgow.
Security personnel patrol in front of Olympic Park in London on Thursday, a day ahead of the opening ceremony. Security concerns surfaced when a private contractor failed to provide enough staff. As a result, the government is deploying 18,200 troops to remedy the shortfall.
The Honduras men's soccer team celebrates after scoring a goal against Morocco during a first-round match Thursday.
Honduras' Jose Velasquez, left, gets challenged by Zakaria Labyad of Morocco during Thursday's match.
Police patrol Westfield Stratford City shopping mall near London Olympic Park on Thursday.
Spectators gather as the Olympic torch is carried from Islington Town Hall on Thursday. London cheered on the torch as it made its way past the city's historic landmarks.
Amanda Clark of the U.S. sailing team chats with reporters Thursday during a press conference in Weymouth, England.
Kim Song Hui of North Korea executes a bicycle kick while challenged by Natalia Ariza of Colombia during the first-round women's football competition at Hampden Park on Wednesday, July 25, in Glasgow, Scotland.
Tower Bridge, adorned with the Olympic rings, is seen late Wednesday, two days before the official start of the London 2012 Olympic Games.
Hazleydi Rincon of Colombia and Kim Song Hui of North Korea chase the ball in a first-round women's football match.
Brazil's Marta is in action with Cameroon's goalkeeper Annette Ngo Ndom during the first-round women's football competition at Millennium Stadium on Wednesday.
North Korea's Kim Song Hui, in white, vies with Colombia's Natalia Ariza on July 25.
North Korea's Jon Myong Hwa, in white, vies with Colombia's Sandra Sepulveda, in green, and Orianica Velasquez , in yellow, during first-round women's soccer play at Hampden Park on July 25.
South African footballers hold a pennant as they line up before their first-round women's soccer match against Sweden on July 25 at The City of Coventry Stadium in Coventry, England.
North Korean soccer coach Gun Sin Ui, at center in red shirt, waits for his team's match to begin at Hampden Park in Glasgow, Scotland, on Wednesday, July 25. The first-round match against Colombia was delayed.
North Korean official Son Kwang-ho waits for the match against Colombia to begin.
Brazil's Marta, No. 10, is tackled by Christine Manie of Cameroon during the first-round women's soccer match on July 25.
U.S. player Megan Rapinoe jumps on teammate Alex Morgan, No. 13, after Morgan scored during their Group G Olympic women's soccer match against France at Hampden Park in Glasgow, Scotland, on Wednesday, July 25.
American Carli Lloyd celebrates with teammate Amy Le Peilbet after scoring her team's third goal.
Katie Hoyle, left, of New Zealand and teammate Betsy Hassett challenge Karen Carney of Great Britain during their match in the first round of women's soccer in the London 2012 Olympic Games at Millennium Stadium on Wednesday, July 25, in Cardiff, Wales.
Sarah Gregorius of New Zealand reacts after Karen Bardsley of Great Britain saves the ball, barring her from scoring a goal.
Britain's Stephanie Houghton celebrates a goal, adding the first point to the scoreboard, with teammate Ifeoma Diek.
An Olympic lane at the Embankment in London.
France's Louisa Necib, left, is challenged by American Carli Lloyd.
Amber Hearn of New Zealand shoots for a goal.
Casey Stoney of Great Britain goes up against Katie Hoyle of New Zealand.
Britain's Anita Asante kicks off the match with Kelly Smith between Great Britain and New Zealand.
A fan shows his support during the soccer match between Great Britain and New Zealand on Wednesday.
Fans have their choice of Great Britain merchandise before the soccer games begin.
The London Olympics logo in the equestrian arena in Greenwich, London, is seen behind a worker on a lift.
A South Korean news crew reports from in front of the Tower Bridge where Olympics Rings hang.
Badminton player Nathan Robertson poses during the handover of the Olympic Torch at Wembley Stadium two days before the Opening Ceremony.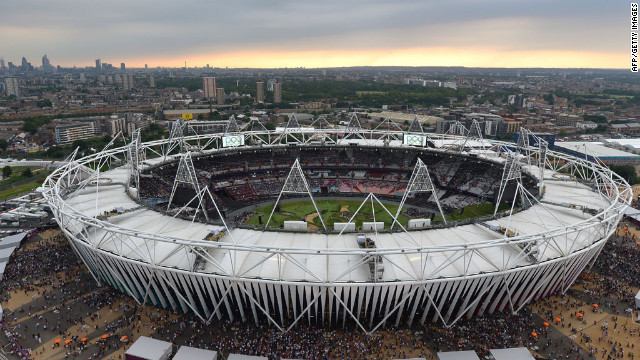 Photos: Olympics get under way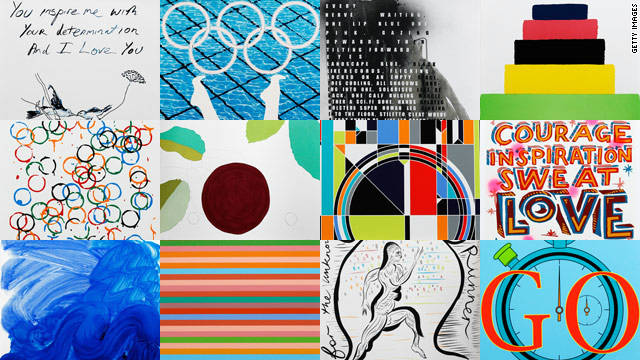 These 12 posters will be used to promote the 2012 London Olympic and Paralympic Games.
Acclaimed artist Tracey Emin's London 2012 poster (left), alongside the poster which was used when London first hosted the Games in 1908.
Emin's compatriot Anthea Hamilton created the piece shown on the left, alongside the poster used when Britain hosted the 1948 Games.
The poster used for the Berlin Games in 1936 and the one used for Munich 1972 show how art reflected political change in Germany between the two events.
Irish artist Michael Craig-Martin created the poster on the left, next to the one used for the Seoul Games in 1988.
Fiona Banner was nominated for the prestigious Turner Prize in 2002 and her poster is next to the one designed for the Paris Games of 1924.
Rachel Whiteread's poster displays the various colors of the five Olympic rings, while the image on the right was used for the Tokyo Paralympics in 1964.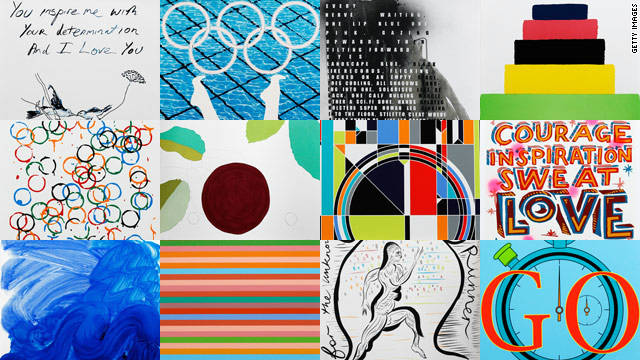 Olympic posters past and present
"Every athlete I talked to have said they perform better when they feel confident about how they look, so I really tried to do that," said McCartney.
"Another thing is how to look masculine and feminine with that and still keep the dignity of the athlete.
"Also, how everything will come across visually on television, when billions of people are watching it, to try and make it different. There are a million things to think of, working with a lot of guidelines."
McCartney's efforts have received the backing of one of Team GB's leading lights, the nation's first Tour de France winner Bradley Wiggins -- sort of.
Wiggins, who will make his London 2012 bow in the cycling road race on Saturday, said on Twitter: "Just arrived at the Olympics, got all me kit, still think Stella was a bit Lucy in the Sky when she knocked this one up," a reference to one of McCartney's Dad's classic records.
"In a good way, certainly gonna (sic) stand out," added Wiggins in a subsequent tweet.
The confidence gained from looking slick is something Willie Walters, fashion course director at London's Central Saint Martins college of art and design, believes could give athletes the edge when it comes to winning medals.
"It is important that leading athletes are given the confidence of looking their best at such an important occasion when all the world is observing them," said Walters.
"This should be provided by the best designers available. A versatile designer can turn their talents to a range of aesthetics within the parameters of sporting attire."
Walters also detailed the possible benefits for designers able to attach their name to a successful Olympic squad, both in terms of reputation and financially.
"The coverage of the Olympics brings the attention of a much wider audience to these designers work.
"(Designing sportswear) cannot be easy and would require a lot of research on the part of the designer and their team; I would think it should be well remunerated."