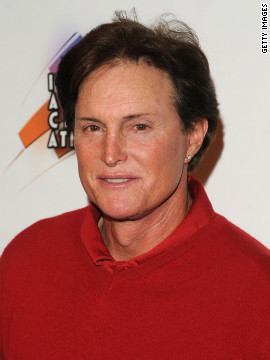 Bruce Jenner's current claim to fame is, of course, his role on "Keeping Up with the Kardashians." But Jenner is a former Olympic athlete. In 1976, he won the gold medal in the decathlon. After his big win, Jenner appeared on the TV show "CHiPs." The Olympian has also had cameos on "Murder, She Wrote" and "Family Guy" as well as several reality competition shows.
Retired gymnast Shawn Johnson is the winner of a gold medal and a mirror ball trophy ("Dancing with the Stars"). After earning gold on the balance beam during the Beijing 2008 Summer Olympic Games, Johnson appeared on season 8 of the ABC reality show "Dancing with the Stars," where she and partner Mark Ballas earned the top title. Johnson also made a 2010 cameo in ABC Family's "The Secret Life of the American Teenager."
Golden boy Michael Phelps has definitely capitalized on his Olympic success. After competing in the Summer Games in Athens in 2004 and Beijing in 2008 -- where he earned six gold and two bronze medals, and eight gold medals respectively -- the swimmer turned his attention to television. Phelps has performed on "Entourage," was a host of "Saturday Night Live" and appeared on "The Apprentice 3." But this summer, Phelps will be back in the water for the 2012 London Olympic Games.
Sisters Venus and Serena Williams are superstars in the world of tennis -- the pair claimed gold playing doubles at Sydney's 2000 and Beijing's 2008 Games, while Venus claimed an individual top medal in Sydney. Off the court, the sisters have appeared on "Punk'd," "Sesame Street" and "The Simpsons" as well as their own reality show, "Venus and Serena: For Real." But it's Serena who has been especially active in the realm of entertainment, appearing in shows including "ER," "Law and Order: Special Victims Unit" and "My Wife and Kids." She is also set to produce and lend her voice to the upcoming animated film "WimbleToad," but not before both sisters prepare to compete in the 2012 London Games.
After competing in the Nagano 1998 and Salt Lake 2002 Winter Olympic Games, where she won silver and bronze respectively, Michelle Kwan took to TV airwaves. The figure skater has appeared on "Sabrina the Teenage Witch," as well as voiced herself on children's series "Arthur" and animated sitcoms "King of the Hill" and "The Simpsons."
Although Nastia Liukin is an elite gymnast, she has appeared in enough high school dramas to make a name for herself as a teen queen. The gold medalist competed in the Beijing 2008 Summer Olympic Games, where she was named the best all-around female gymnast. But Liukin has also had TV cameos in "Gossip Girl," "NYC Prep," "Make It Or Break It" and "Hellcats," and has appeared in the movie "Stick It."
Scott Hamilton is celebrated as a figure skating champion of the Sarajevo 1984 Winter Olympic Games and as a cancer survivor. But the gold medalist can also be recognized for his work in show biz. Hamilton has appeared in sitcom "Roseanne," reality show "The Celebrity Apprentice" and movie "Blades of Glory." He has also lent his voice to "King of the Hill" and "The Fairly Oddparents."
Having held the Association of Tennis Professionals No. 1 doubles spot for more than 270 weeks, twins Bob and Mike Bryan are considered some of the best doubles tennis players in the world and are set to compete in the London 2012 Summer Olympic Games. But these brothers don't just make a racket on the tennis courts. As founders of the Bryan Bros. Band, these guys make music in their free time -- Bob plays keyboard; Mike plays guitar and drums. The twins, who have appeared on the cover of "Making Music Magazine," released their first album, "Let It Rip," in 2009, along with the band's lead singer David Baron.
Kristi Yamaguchi has proven herself to be a bona fide entertainer. First she impressed judges with a graceful figure skating routine that won her a gold medal at the 1992 Albertville Winter Olympic Games. Then she appeared as Jasmine in TV movie "Aladdin on Ice" and has since been seen in "Everybody Loves Raymond," "D2: The Mighty Ducks" and Disney Channel movie "Go Figure." In 2008, she became season 6 winner of "Dancing With the Stars," along with partner Mark Ballas.
It was a "South Park" musical number that famously asked, "What would Brian Boitano do?" and after being satirized as a semi-recurring character on the animated sitcom, Brian Boitano has become known not only as a champion figure skater, but also as a bit of a sage. Boitano, who won gold at the Calgary 1988 Winter Olympic Games and competed again in 1994's Lillehammer Winter Games, has appeared in movies "Blades of Glory," "Ice Princess" and "Carmen on Ice," a performance for which he won an Emmy Award. He also hosts his own Food Network show, "What Would Brian Boitano Make?"
At the Nagano 1998 Olympics, then-15-year-old figure skater Tara Lipinski became the youngest individual in the history of the Winter Games to win a gold medal. Since celebrating this crowning achievement, Lipinski has appeared on TV shows including "Malcolm in the Middle," "Still Standing," "7th Heaven," "Are You Afraid of the Dark?" "Touched by an Angel" and "The Young and the Restless," as well as TV movie "Ice Angel." She has also lent her voice to "What's New, Scooby-Doo?" and "Generation Jets."
Bruce Jenner
Shawn Johnson
Michael Phelps
Olympians Venus, Serena Williams
Michelle Kwan
Nastia Liukin
Scott Hamilton
Bob and Mike Bryan
Kristi Yamaguchi
Brian Boitano
Tara Lipinski