Egypt names U.S.-educated prime minister
updated 4:03 PM EDT, Tue July 24, 2012
STORY HIGHLIGHTS
Hesham Kandil becomes Egypt's youngest prime minister
Educated in the United States, he served as water and irrigation minister
Kandil will form a new government
Egypt's military council retains legislative powers
Cairo (CNN) -- Egypt's president tapped a young, little-known water minister Tuesday to form a new government.
At 49, Hesham Kandil becomes the youngest prime minister in Egypt's history.
"My government in the first place will be a government of technocrats," he told Egypt's state news agency after meeting with President Mohamed Morsy.
Kandil said that he will focus on implementing Morsy's program.
Educated in the United States -- he earned master's and doctoral degrees at the University of North Carolina -- Kandil joined Egypt's government after the ouster of Hosni Mubarak in February 2011.
Three weeks after Mubarak fell, Kandil was appointed minister of irrigation and water resources under Prime Minister Essam Sharaf.
Read more: What's next for Egypt?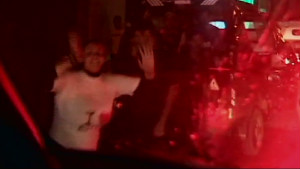 Tomatoes thrown at Clinton's motorcade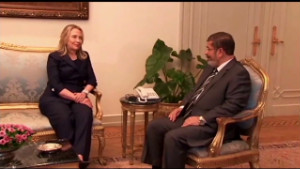 Clinton meets with Morsy in Egypt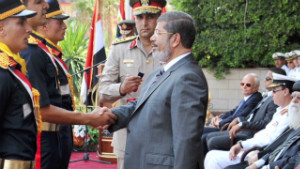 Political theater, angry crowds in Egypt
Before that, he had been a water specialist with the African Development Bank and participated in the Nile Basin Initiative, according to his biography.
Morsy's appointment may disappoint business leaders who had hoped for someone with financial expertise to lead Egypt and its fragile economy. Other critics say he lacks the political experience needed for the job.
In last month's presidential election runoff, Morsy, the Muslim Brotherhood candidate, edged out Ahmed Shafik -- Mubarak's last prime minister -- winning nearly 52% of the votes.
Read more: Egypt turns page to new era
Morsy resigned from the Muslim Brotherhood and its Freedom and Justice Party shortly after the results were announced in an apparent effort to send a message that he will represent all Egyptians.
He was sworn into office on June 30, but the powerful Supreme Council of the Armed Forces wields legislative power, having ordered the dissolution of parliament after the country's highest court ruled that it had been elected under invalid laws.
Morsy tried to call it back into session, but the court reaffirmed its decision, so the military council retains lawmaking powers until a new parliament is sworn in near the end of the year.
Opinion: Can we trust Egypt's new president?
CNN's Hamdi Alkhshali and journalist Mohamed Fadel Fahmy contributed to this report.

Part of complete coverage on
updated 9:40 PM EDT, Sun June 24, 2012

The Muslim Brotherhood's Mohamed Morsi is Egypt's first Islamist head of state. What direction will he steer the country?
updated 11:09 AM EDT, Sun June 24, 2012

CNN's Christiane Amanpour and Ben Wedeman comment on the significance of the Egyptian presidential election.
updated 5:33 AM EDT, Mon June 25, 2012

The Muslim Brotherhood is a religious and political group founded on the belief that Islam is not simply a religion, but a way of life.

Visit CNN Arabic for the latest news on developments in the Egyptian presidential elections, in Arabic.
updated 12:34 PM EDT, Sun June 24, 2012

CNN's Dan Rivers speaks to a disappointed supporter of defeated Egyptian presidential candidate Ahmed Shafik.

Already 2012 has seen a continuation of the violence experienced the previous year as protests swept the Arab world.
updated 7:33 PM EDT, Thu June 7, 2012

CNN's Ben Wedeman reports on a disillusioned, diminutive street fighter in the Egyptian revolution.
updated 10:03 AM EDT, Thu June 7, 2012

The revolution forced equality but no system is in place to support it, researcher says.
updated 11:35 AM EDT, Wed June 6, 2012

In 2011 young Egyptians marched for charge. Now the nation's new leaders must tackle the nation's education.