STORY HIGHLIGHTS
McLaren principal Martin Whitmarsh hopes teams will sign new Concorde deal
He reveals that nine of the 12 teams have signed individual contracts
Whitmarsh says McLaren will not take place on board until all teams sign up
He is confident that Lewis Hamilton will agree new deal during upcoming break
(CNN) -- McLaren boss Martin Whitmarsh has called on Formula One's notoriously argumentative teams to unite and guarantee the future of the sport.
F1's commercial rights holder Bernie Ecclestone told CNN that the teams had agreed a deal until 2020 to replace the existing Concorde Agreement, which expires at the end of this year, but it has yet to be formally put in place.
"My fear is that at the moment the deal hasn't been done and therefore it adds some volatility to the situation," Whitmarsh said on the official F1 website.
"At times Formula One has lost opportunities because of inner frictions. We create dramas out here between us rather than saying, 'Hey, this is a fantastic sport, a world sport, and we should all work together and point in the same direction.' "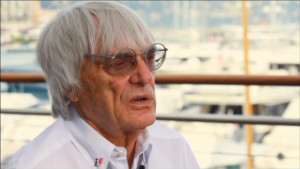 Ecclestone: American races good for F1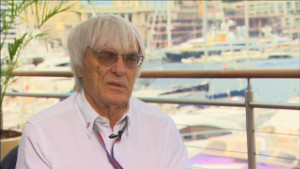 Ecclestone: F1 secure until 2020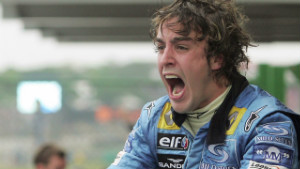 Fernando Alonso's drive to the top
Whitmarsh revealed that most of the teams had signed individual contracts, but he warned that a new Concorde deal was needed to tie in motorsport's ruling body the FIA and dispel rumors of a breakaway competition.
Ecclestone: I'll run F1 until I die
"We must to come to the point of saying Formula One is big and important to all of us, so in large areas we should be aligned, and if we just can put aside our individual differences and focus on what we all want -- for example to be successful in America -- then that reflects on all of us," he said.
"I hope that there will be a Concorde Agreement that ties it all together because at the moment there are individual contracts. If we were not happy with our contract we wouldn't have signed it, but the danger is that if we all have individual contracts that is probably not aligning us and bringing us together.
"The Concorde is a tripartite agreement -- teams, commercial rights holder and FIA. It has never been perfect, but it's a model that before we abandon it we should be very cautious. Why reinvent something if it functions? Let's use it."
McLaren, Ferrari and Red Bull are expected to be represented on F1's new extended board but Whitmarsh said the English team would not take part until all have signed up.
"I don't think that it is a secret anymore that nine teams have signed the contract -- and I really hope that the silver team next door (UK-based Mercedes) will sign very shortly and it will be then that we will take up our board position," he said.
"We'd like to see that all the teams have signed before we join the board. I think it has to be clear that anyone joining this board isn't there to represent their team interests but try to contribute to Formula One and take a broader view.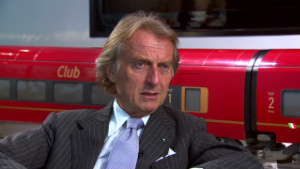 Ferrari president: F1 too expensive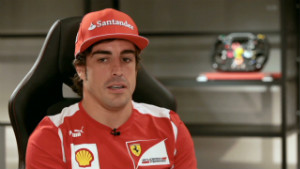 Fernando Alonso: 'Anyone can win'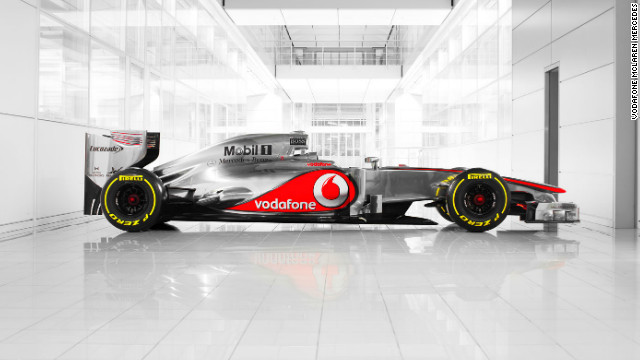 British Formula One team McLaren unveiled their car for the 2012 season on Wednesday -- the MP4-27.
McLaren's Lewis Hamilton (left) and Jenson Button have both won the F1 drivers' championship. Hamilton claimed the title in 2008, while Button did so with Brawn GP in 2009.
Hamilton and Button are pictured here with team principal Martin Whitmarsh, who vowed that McLaren will challenge the dominance of two-time defending world champions Red Bull.
Button will race in this red, white and blue helmet in 2012 as he aims to improve on his second-place finish last season.
Hamilton endured a troubled 2011 campaign, but still matched Button's total of three race victories. The 27-year-old, who will wear this yellow helmet, was summoned to the stewards' office on several occasions and had a public spat with Ferrari driver Felipe Massa.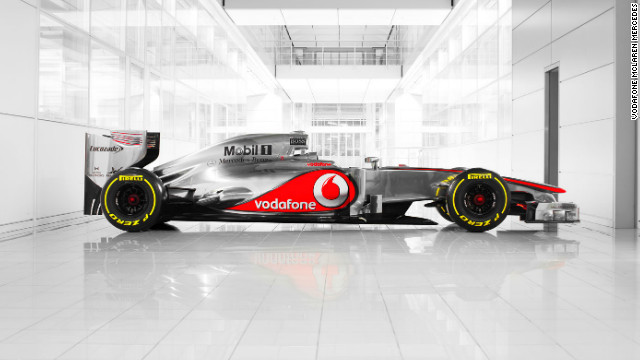 McLaren's 2012 car
"It is a phenomenally interesting opportunity. We have to come together more effectively -- then we can make it an even better sport in the future."
Mayor of London open to capital grand prix
Whitmarsh is head of the Formula One Teams Association, which was involved in a bitter row with Ecclestone and the FIA over the future of F1 before finally signing the last Concorde Agreement in 2009.
Ferrari, Red Bull and Sauber pulled out in December 2011, raising the prospect of fresh division among the teams.
McLaren and Ferrari are the two most successful teams in F1 history, but Whitmarsh said he was confident they could overcome their differences for the good of the sport.
"I have a very good relationship with Ferrari. We've known them for 30 years now and have been fighting them on the track, in the pit lane, in the paddock, in FIA meetings, in court -- everywhere," he said.
"I respect that Ferrari is the biggest brand in Formula One. And for McLaren to say that is not something that comes easy. But it's a fact.
"And the second largest brand in Formula One is McLaren. Maybe in 50 years we will be bigger than Ferrari, but at the moment I respect what they represent. Of course we want to beat each other -- that will never change -- but consent should be possible."
Alonso extends lead with victory from pole in Germany
Ferrari, without a world title since 2008, has been dominant this year as Fernando Alonso has overcome the Italian marque's early-season performance problems to lead the championship with three victories from 10 races.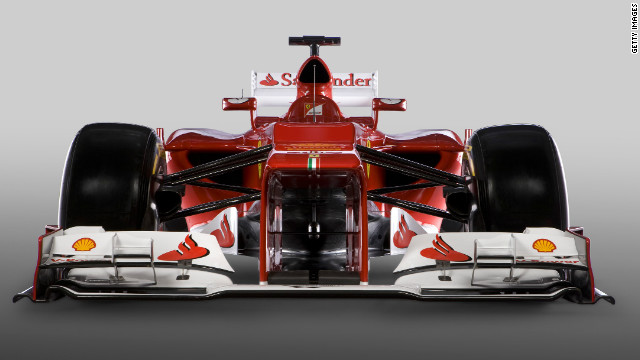 Ferrari unveiled the F2012 Friday, their car for the forthcoming Formula One season. The Italian team had planned to reveal the car Thursday, but heavy snowfall around the team's factory forced a postponement.
The most striking aspect of the car's design is the new steeped-nose feature. The change has been made to conform to new regulations regarding the height of the front chassis.
The engine Spanish driver Fernando Alonso hopes will power him to a third world championship triumph. Alonso won just one race in 2011 and finished 135 points behind Red Bull's title winner Sebastian Vettel.
Brazil's Felipe Massa has praised the aggression of the new car and described it as part of his dreams. Massa will hope the newly-designed steering wheel can guide him to greater success in 2012, after finishing last season sixth.
Silverstone-based Force India also unveiled their new VJM05 car at the historic British circuit on Friday.
The Indian-owned team will hope to build on last season's respectable sixth-place finish. Force India will be counting on the skills of drivers Paul di Resta of Britain and Germany's Nico Hulkenberg.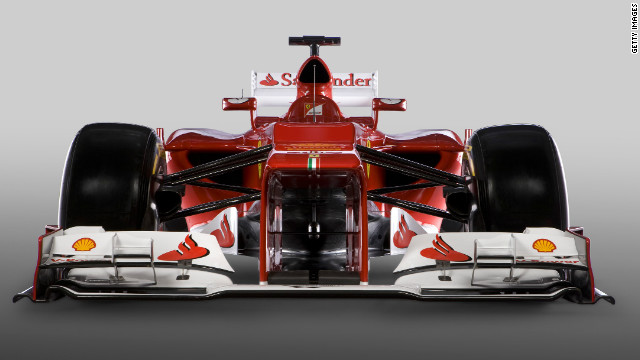 Ferrari unveil F2012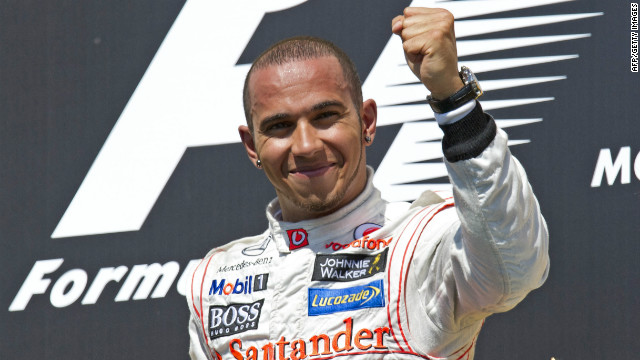 Lewis Hamilton is Formula One's seventh winner in the seven races so far this season following his victory at the Canadian Grand Prix in June.
Mark Webber earned Red Bull's second victory of 2012 when he won F1's marquee race in Monaco in May.
Pastor Maldonado became the first Venezuelan to win an F1 race at the Spanish Grand Prix earlier in May, ending Williams' eight-year wait for a victory.
World champion Sebastian Vettel won 11 races last year, but his only victory for Red Bull so far this season was at the fourth Grand Prix in Bahrain in April.
Nico Rosberg won his first race in 111 career starts in China in April, giving Mercedes a first victory since the golden era of Juan Manuel Fangio in 1955.
Two-time world champion Fernando Alonso overcame the early-season limitations of his Ferrari to win the rain-hit race in Malaysia in March.
Jenson Button started the season in fine style, but has struggled to keep up with his McLaren teammate Hamilton since winning the opening race in Australia.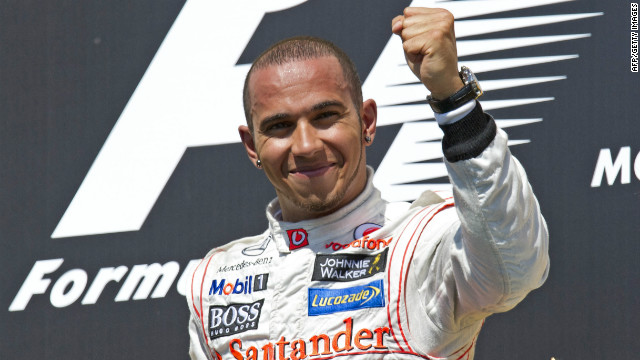 Seven winners from seven F1 races
McLaren made a strong start as Jenson Button won the opening grand prix, but then had to wait until the seventh in Canada for the next success when Lewis Hamilton came home first.
The two former world champions are well off the overall pace. Hamilton trails by 62 points in fifth while last season's runnerup Button is 86 points adrift in seventh ahead of this weekend's Hungarian Grand Prix, after which there will be a month-long break..
McLaren's lack of race pace has led to speculation that Hamilton will not sign a new contract, but Whitmarsh is confident the English driver will continue his career-long association with the team.
"Based on what I've been told and what I've observed, Lewis wants to stay with this team and McLaren very much wants Lewis to stay," he said.
"Maybe we are over-comfortable with each other, but we haven't had the urgency to resolve that contract issue, so we all said, 'Okay, let's sort it out in the break.' And we are only one week away from the break. I suspect that we can resolve it during that period and come back with clarity for the rest of the season."
McLaren's hopes of a first constructors' crown since 1998 seem slim, trailing Red Bull by 70 points and second-placed Ferrari by 17 at the halfway point
"There is a tough development battle going on. Right now you have to say that Ferrari is the most improved team," Whitmarsh said.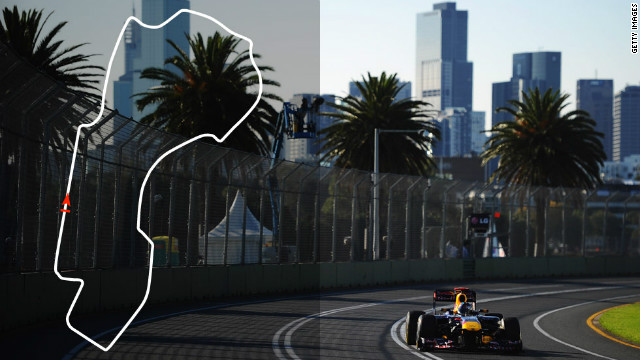 Australian Grand Prix: March 18, Melbourne
2012 champion: Jenson Button, McLaren


2012 champion: Fernando Alonso, Ferrari
Malaysian Grand Prix: March 25, Kuala Lumpur


Defending champion: Lewis Hamilton, McLaren
Chinese Grand Prix: April 15, Shanghai


2012 champion: Sebastian Vettel, Red Bull
Bahrain Grand Prix: April 22, Sakhir


2012 champion: Pastor Maldonado, Williams
Spanish Grand Prix: May 13, Catalunya


2012 champion: Mark Webber, Red Bull
Monaco Grand Prix: May 27, Monte Carlo


2012 champion: Lewis Hamilton, McLaren
Canadian Grand Prix: June 10, Montreal


2012 champion: Fernando Alonso, Ferrari
European Grand Prix: June 24, Valencia


2012 champion: Mark Webber, Red Bull
British Grand Prix: July 8, Silverstone


Defending champion: Lewis Hamilton, McLaren
German Grand Prix: July 22, Hockenheim


2012 champion: Lewis Hamilton, McLaren
Hungarian Grand Prix: July 29, Budapest


2012 champion: Jenson Button, McLaren
Belgian Grand Prix: September 2, Spa


2012 champion: Lewis Hamilton, McLaren
Italian Grand Prix: September 9, Monza


2012 champion: Sebastian Vettel, Red Bull
Singapore Grand Prix: September 23, Singapore


2012 champion: Sebastian Vettel, Red Bull
Japanese Grand Prix: October 7, Suzuka


2012 champion: Sebastian Vettel, Red Bull
Korean Grand Prix: October 14, Yeongam


2012 champion: Sebastian Vettel, Red Bull
Indian Grand Prix: October 28, New Delhi


2012 champion: Kimi Raikkonen, Lotus


Abu Dhabi Grand Prix: November 4, Yas Marina


2012 champion: Lewis Hamilton, McLaren
United States Grand Prix: November 18, Austin


2012 champion: Jenson Button, McLaren
Brazilian Grand Prix: Sao Paulo, November 25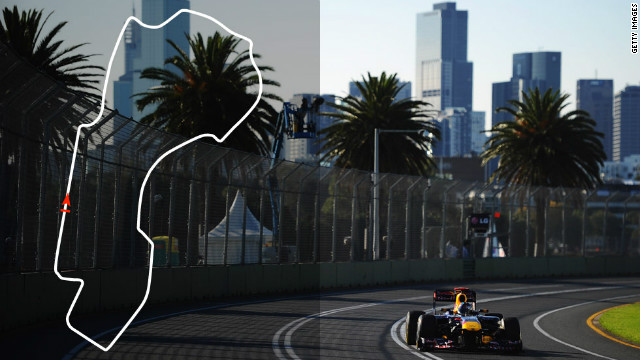 Formula One 2012: The circuits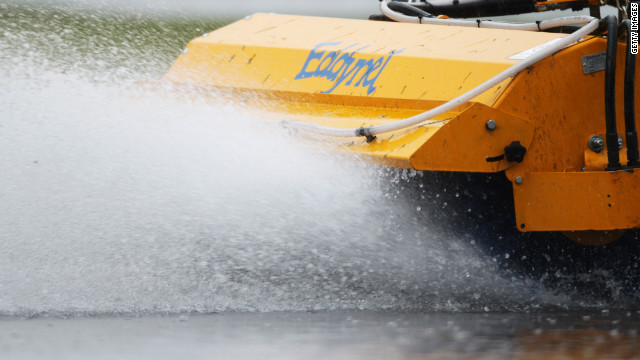 The 2012 Formula One season sees the introduction of a four-hour limit for races, following last year's rain-delayed marathon in Canada. Charlie Whiting, the FIA's race director, explained the decision, telling the sport's official website: "Should four hours elapse during a future race, drivers will receive a signal telling them they have one more lap before the checkered flag."
Teams can no longer use engine exhaust to produce large amounts of downforce -- a practice which has been prevalent for the last two years in the form of blown diffusers. Now exhaust pipes must exit in a defined area at the back of the car, not run along its underbelly.
Many of this year's cars feature a dramatic stepped-nose design. Whiting said this is to make sure the height of the nose was lower than the sides of the cockpit, therefore reducing the risk to the driver in the event of a collision.
In previous seasons, cars had to pass crash tests in order to compete in races. Now, cars must pass the FIA's 18 mandatory tests before the official preseason test events. "It is indefensible to have drivers testing cars in the winter that haven't met the safety standards we demand for a race," said Whiting.
As bizarre as it may sound, drivers have been told not to drive off the race track without good reason. "We've seen drivers taking shortcuts on in and out laps, either to save time or fuel," explained Whiting.
Pit stops are a crucial part of F1, and a race can be won or lost depending on how quickly the crew are able to replace a car's tires. In an attempt to save valuable time, teams have been known to power their wheel guns with compressed helium instead of air. But not anymore. "It saved fractions of a second," Whiting said. "It would have been a very expensive method of gaining no advantage."
The gulf in class between some cars means that the leading drivers often lap back-markers during a race. The safety car is deployed if there has been an accident on track or if conditions become dangerous. Drivers are not allowed to overtake each other under such conditions, but in 2012 strugglers will be able to un-lap themselves by going past the safety car and reforming at the back of the field.
Each driver is allowed 11 sets of tires to use over the course of a race weekend, but they must last through practice, Saturday qualifying and Sunday's race. Previously teams could only use three of their sets during Friday practice, but they will now be able to use as many as they like.
The highlight of any grand prix is seeing drivers attempt daring, fast-paced overtaking maneuvers. But now, when a driver has someone behind them, they are allowed to make only one defensive move to protect their position. This rule is to prevent potentially dangerous blocking strategies.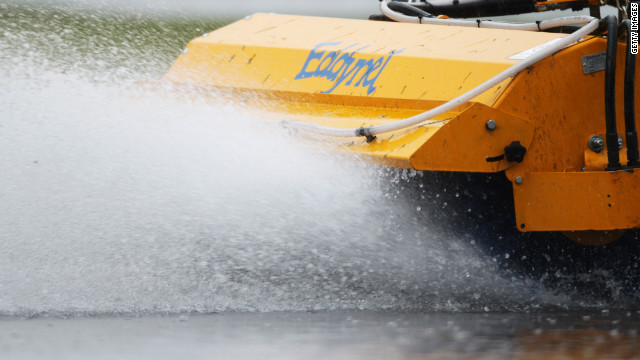 Formula One rule changes for 2012
"I think it is also fair to say that sometimes we have severe problems with the tires. I would not say that there is anything wrong with the tires, it's just that we are right at the knife-edge and sometimes it falls the wrong way.
"There is no doubt that tires have an enormous effect this year -- probably too much in my view -- but, on the other hand, for the fans it has been an incredibly intriguing season so far."
Whitmarsh believes the unpredictability of results -- there were an unprecedented seven winners from the first seven races -- has made the sport more appealing as it looks to enter new markets.
"We have to connect to younger people, who have got lots of entertainment options apart from sitting in front of the television," he said.
"Formula One is a world sport, of which there are only two -- soccer and Formula One -- so it is fantastic to see what's been achieved over the last 30 years. And we should be aiming to do it again in the next 30 years.
"I hope we can capture the imagination in North America. They are such a huge market, they love cars, and we are the premier motor racing in the world. So when we can provide them with entertainment -- and we have a product that is massively exciting -- then I'm sure we can make it."