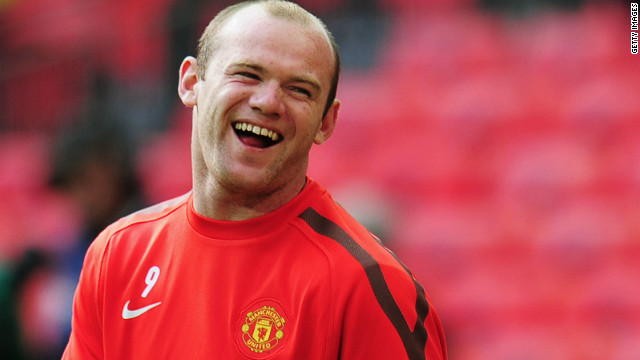 Manchester United and England striker Wayne Rooney has 4.6 million followers on Twitter. The Premier League's new code of conduct on the use of social media sites is to underline to players the responsibility they have to such a big audience.
Rio Ferdinand is a way behind teammate Rooney but still has three million followers who tune in for his views on everything from fashion to music, with a bit of football thrown in too of course.
Chelsea's Ashley Cole is a recent convert to Twitter but has already caused controversy, taunting fans from former club Arsenal over how many trophies he's won since swapping North London for West.
Even some Premier League managers have taken to Twitter. Former Liverpool boss Kenny Dalglish is on board and took to his page to thank the club's fans after he was sacked in May.
Neither Rooney nor Ferdinand can rival the popularity of Real Madrid's Cristiano Ronaldo though. The Portugal star currently has 11.8 million followers, and rising.
Rooney Tunes
Rio's musings
Newcomer Cole
King Kenny Tweets
Ronaldo rules
STORY HIGHLIGHTS
English Premier League unveils new code of conduct for social media websites
More and more soccer stars have their own Facebook and Twitter accounts
Combined followers between Rio Ferdinand and Wayne Rooney is 7.7 million
EPL says social media is a good for interaction with fans but must be used responsibly
(CNN) -- The combined following of Manchester United stars Wayne Rooney and Rio Ferdinand on Twitter is an impressive 7.7 million -- more than the population of Switzerland.
And to reflect the growing trend of footballers waxing lyrical on the micro-blogging site -- and occasionally overstepping the mark -- the English Premier League has now released their first ever set of guidelines on the subject.
Only this week Chelsea and England defender Ashley Cole caused a storm when he joined Twitter and responded to the barbs from fans of his former club Arsenal by mocking them as to how many trophies he had won since leaving.
And on Tuesday the English Football Association charged Arsenal's Emmanuel Frimpong for bringing the game into disrepute for something he posted on Twitter.
The Premier League were quick to trumpet the benefits of having their stellar names on social media sites, like Twitter and Facebook, as it allows for interaction with numerous fans, but stressed it must be used responsibly.
"Social media is doing a good job of allowing fans to feel closer to the players," Premier League chairman Richard Scudamore was quoted as saying on their official website.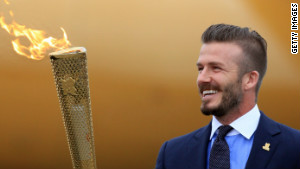 David Beckham supports Olympics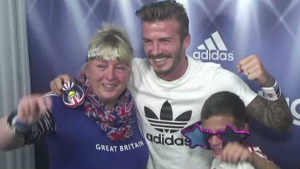 Beckham surprises fans at photo booth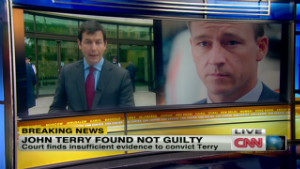 John Terry cleared of racial abuse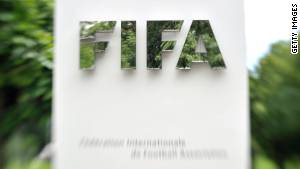 Kickbacks and cover-ups at FIFA?
"There is a more human side now to some of the players and the public can communicate more directly with them.
"Clearly it isn't the same as texting your best mate or talking to someone in person and sometimes there can be abusive comments, but generally the internet, online chat rooms, and the way people are communicating is healthy."
According to the Premier League, their Facebook page and that of the 20 clubs in England's top division have attracted an aggregate of 60 million 'likes.'
The figures underline the increasing importance of social media in sport, and the changing way in which people consume the action presented to them.
More and more fans are not only watching the matches they attend, but filming them on mobile phones and uploading them to Twitter, Facebook or YouTube.
"The pleasure of sport lies not so much in witnessing an event as talking about it," Ellis Cashmore, professor of Culture, Media and Sport at England's Staffordshire University, told CNN recently.
"We've all at some point sat at home and watched a fight or a tennis match in isolation and it's never as enjoyable as when we are in company, talking about the competition as it unfolds.
"Mobile phones have opened out the possibilities. We can talk to anyone, anywhere while the action is taking place."
This new trend will be emphasized by the upcoming Olympics, with the number of users on Facebook having risen to 900 million -- nine times the figure it was for the Beijing Games of 2008.
With a wealth of action taking place during the Games fans from across the globe can interact with each other via various platforms.
Sebastian Coe, chairman of the London Organising Committee of the Olympic and Paralympic Games, thinks the strides made in technology means that by the 2020 Games there will be no such thing as a passive armchair fan.
"They (the armchair fans) are part of the action," he told reporters at the launch of a study by technology firm Atos.
"They can comment on content, interact with the athletes, create and publish their own content. Never before has there been such a channel to interact with the world, especially with young people."