STORY HIGHLIGHTS
Mark Webber is coming out from behind the shadow of teammate Sebastian Vettel
Red Bull's veteran Australian is second in the world championship standings
He signed a new one-year contract after winning the British Grand Prix two weeks ago
Ferrari's Fernando Alonso leads drivers' standings ahead of Sunday's German Grand Prix
Editor's note:
(CNN) -- Does anyone really want to be Fernando Alonso's teammate at Ferrari? Okay, it won't be like it was with Michael Schumacher between 1996 and 2006 when he was the undisputed number one in the team, but whoever ends up there will be playing -- at best -- second fiddle.
Perhaps that's one of the reasons why Mark Webber, who was touted as a possible Ferrari driver, has signed up to race alongside two-time Formula One champion Sebastian Vettel for another year at Red Bull.
Webber led for much of the 2010 world championship only to lose out to Vettel at the season's end, but last year he was completely overshadowed: one win to the German's 11, and that came in the final grand prix when his younger teammate had a gearbox problem and let him through.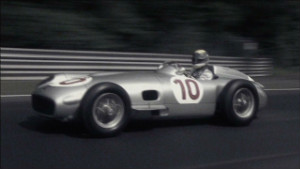 When Silver Arrows dominated F1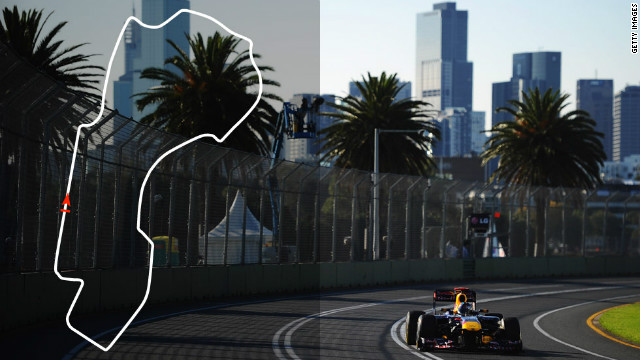 Australian Grand Prix: March 18, Melbourne
2012 champion: Jenson Button, McLaren


2012 champion: Fernando Alonso, Ferrari
Malaysian Grand Prix: March 25, Kuala Lumpur


Defending champion: Lewis Hamilton, McLaren
Chinese Grand Prix: April 15, Shanghai


2012 champion: Sebastian Vettel, Red Bull
Bahrain Grand Prix: April 22, Sakhir


2012 champion: Pastor Maldonado, Williams
Spanish Grand Prix: May 13, Catalunya


2012 champion: Mark Webber, Red Bull
Monaco Grand Prix: May 27, Monte Carlo


2012 champion: Lewis Hamilton, McLaren
Canadian Grand Prix: June 10, Montreal


2012 champion: Fernando Alonso, Ferrari
European Grand Prix: June 24, Valencia


2012 champion: Mark Webber, Red Bull
British Grand Prix: July 8, Silverstone


Defending champion: Lewis Hamilton, McLaren
German Grand Prix: July 22, Hockenheim


2012 champion: Lewis Hamilton, McLaren
Hungarian Grand Prix: July 29, Budapest


2012 champion: Jenson Button, McLaren
Belgian Grand Prix: September 2, Spa


2012 champion: Lewis Hamilton, McLaren
Italian Grand Prix: September 9, Monza


2012 champion: Sebastian Vettel, Red Bull
Singapore Grand Prix: September 23, Singapore


2012 champion: Sebastian Vettel, Red Bull
Japanese Grand Prix: October 7, Suzuka


2012 champion: Sebastian Vettel, Red Bull
Korean Grand Prix: October 14, Yeongam


2012 champion: Sebastian Vettel, Red Bull
Indian Grand Prix: October 28, New Delhi


2012 champion: Kimi Raikkonen, Lotus


Abu Dhabi Grand Prix: November 4, Yas Marina


2012 champion: Lewis Hamilton, McLaren
United States Grand Prix: November 18, Austin


2012 champion: Jenson Button, McLaren
Brazilian Grand Prix: Sao Paulo, November 25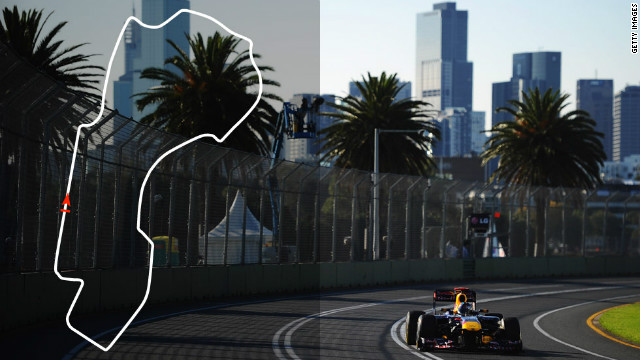 Formula One 2012: The circuits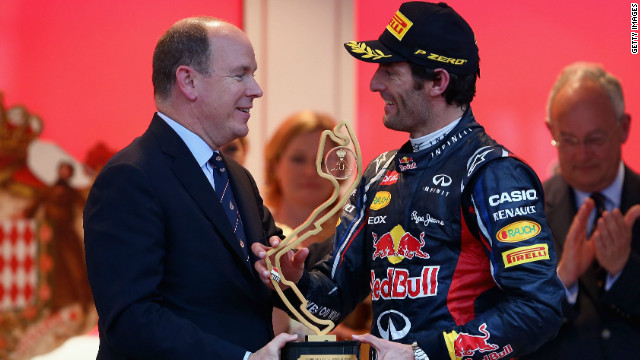 Mark Webber receives the winning trophy from Prince Albert II of Monaco after his superb victory from pole.
Red Bull driver Webber leads the way but behind him Romain Grosjean forces Michael Schumacher to go wide in an early clash.
Kamui Kobayashi of the Sauber team goes airborne in spectacular fashion at the Monaco Grand Prix.
F1 supremo Bernie Ecclestone with Hollywood actor Will Smith and Lewis Hamilton's girlfriend Nicole Scherzinger.
A view of the track from the harbor area of Monte Carlo which is part of the tight street circuit for the Monaco Grand Prix.
Webber takes a post-race dip as the Red Bull team celebrate a third consecutive Monaco triumph.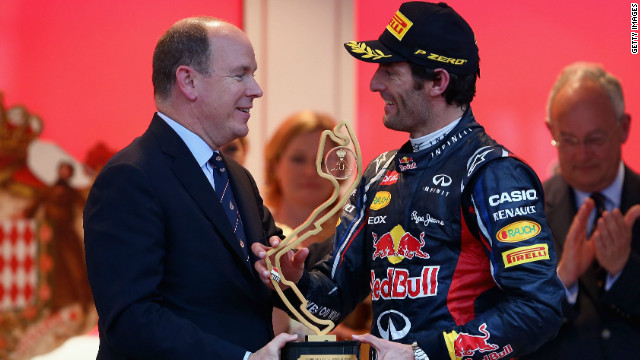 Webber seals Monaco Grand Prix triumph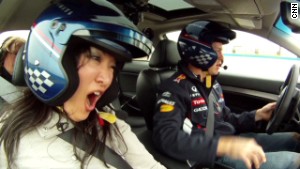 Take a ride with F1 champ Vettel
This year, though, he's had the measure of Vettel -- he's 16 points ahead in second place overall after heading off Alonso and Vettel to win the British Grand Prix, and he's arguably getting on better with this year's Red Bull.
Webber pips Alonso to take British Grand Prix
You'd put your money on the Australian having a better race than his 25-year-old colleague at this weekend's German Grand Prix. And that's before you look at Vettel's record in his home event, which consists of two podiums, but no win.
Rewind to 2009, and this race is where Webber won his very first grand prix at the age of 32 -- though that year it was held at Nurburgring; this weekend it will be at Hockenheim, as the venues alternate.
Red Bull's designer Adrian Newey admitted that Webber was absolutely gutted to miss the championship in 2010, so much so that he brought some of that negative feeling into the next season. However, the reason for his troubles last year were even more basic than that.
The winning Formula for success?
2011 was the year of the exhaust-blown diffuser -- a system whereby the designers managed to get the exhausts to "blow" over the rear diffuser even when the driver didn't have their foot on the throttle. This created a significant amount of downforce and extra grip, meaning the cars cornered like they were on rails and the drivers got less feedback through the steering wheel.
Webber wasn't a fan, unlike Vettel -- who changed his style to suit the new characteristics.
Not only did Webber struggle to get the best out of the super-grippy car, but he also found the Pirelli tires difficult. If you're up against one of the best drivers in the world as your teammate, you don't need problems like that. Sure enough he was regularly over half a second off Vettel's pace, and that -- in F1 terms -- is an age.
Webber signs one-year Red Bull extension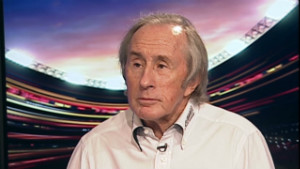 Jackie Stewart on Formula One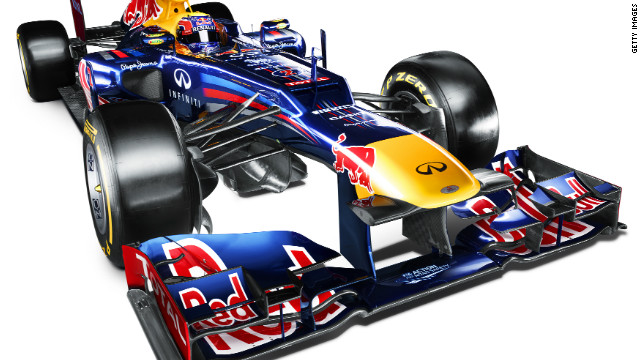 Reigning constructors' champions Red Bull have unveiled their new RB8 car for the 2012 Formula One season. The RB8 is the UK-based Austrian team's eighth F1 car.
The 2012 season will see Red Bull going for a third consecutive constructors' title, having claimed the prize in 2010 and 2011.
Red Bull's Sebastian Vettel has reigned supreme over Formula One in recent years. The 24-year-old German has won the last two drivers' titles, making him the sport's youngest double world champion.
Vettel's veteran Australian teammate Mark Webber had a frustrating 2011 campaign. The 35-year-old won just one race -- the season-ending Brazilian Grand Prix -- and finished the year 134 points behind Vettel in third place.
Lotus displayed their first car since changing name from Renault on Sunday. The Britain-based team's new E20 will be driven by 2007 world champion Kimi Raikkonen and Frenchman Romain Grosjean.
Finland's Raikkonen is returning to F1 having spent the last two years enjoying spells in both NASCAR and the World Rally Championship. The 32-year-old won the drivers' title with Ferrari in 2007.
Swiss team Sauber revealed the new C31 on Monday, with Japanese driver Kamui Kobayashi and Mexico's Sergio Perez putting the car through its paces.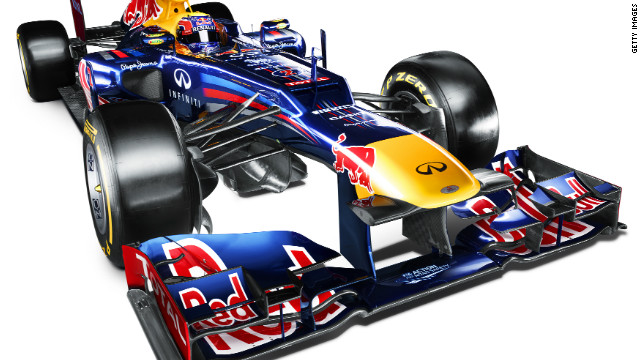 Red Bull RB8 unveiled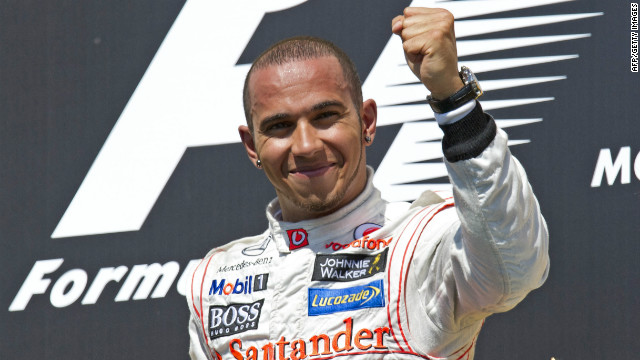 Lewis Hamilton is Formula One's seventh winner in the seven races so far this season following his victory at the Canadian Grand Prix in June.
Mark Webber earned Red Bull's second victory of 2012 when he won F1's marquee race in Monaco in May.
Pastor Maldonado became the first Venezuelan to win an F1 race at the Spanish Grand Prix earlier in May, ending Williams' eight-year wait for a victory.
World champion Sebastian Vettel won 11 races last year, but his only victory for Red Bull so far this season was at the fourth Grand Prix in Bahrain in April.
Nico Rosberg won his first race in 111 career starts in China in April, giving Mercedes a first victory since the golden era of Juan Manuel Fangio in 1955.
Two-time world champion Fernando Alonso overcame the early-season limitations of his Ferrari to win the rain-hit race in Malaysia in March.
Jenson Button started the season in fine style, but has struggled to keep up with his McLaren teammate Hamilton since winning the opening race in Australia.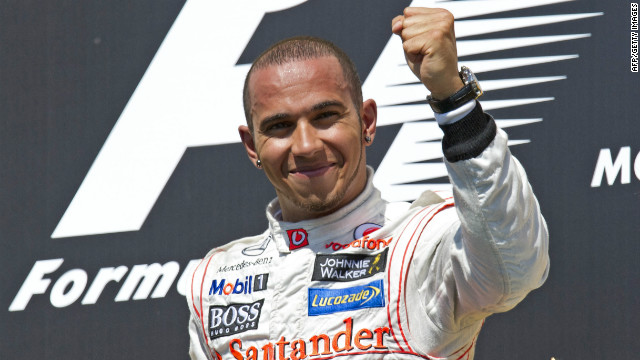 Seven winners from seven F1 races
This year the exhaust-blown diffusers have been banished from the sport, as have Webber's troubles. Yes, the Pirelli tires continue to confound the drivers because of their complexity, but what the 35-year-old does have is that "feel" back from the steering wheel.
It may sound like a weak excuse, but in order to gain that last percent of performance in F1, drivers need to balance the car on a knife-edge. If you aren't aggressive enough you'll tumble down the time sheets; if you fall the other side of the blade, you'll rumble into the barriers. Part of that balance is being able to feel every minute detail of what the car is.
Unlike 2011, this year is not all about the speed of the Red Bull, though. The German Grand Prix will not just be a two-horse race between Webber and Vettel.
Ferrari has managed to transform its car into a competitive machine after a slow start to the season, and McLaren should improve following a "crisis meeting" after the British Grand Prix.
Lewis Hamilton and Jenson Button finished down in eighth and 10th at Silverstone, soundly beaten by both the Lotus cars, which is not where they expected to be. There's a limit to what a team can do in two short weeks in order to turn their fortunes around, but McLaren is the best in the business when it comes to in-season development.
When the lights go out at the start of the race on Sunday, Webber will -- qualifying problems aside -- be feeling confident. And rightly so.