Queen of Soul expresses interest in joining 'American Idol'
updated 10:14 AM EDT, Sun July 15, 2012
STORY HIGHLIGHTS
Aretha Franklin tells CNN she is interested in joining "American Idol" as a judge
Steven Tyler and Jennifer Lopez announced this week they are leaving the show
Fox declined to comment about Franklin
(CNN) -- "American Idol" lost two stars this week when judges Steven Tyler and Jennifer Lopez announced they would not be returning next season, but the hit Fox show could gain itself The Queen.
Aretha Franklin, an 18-time Grammy Award winner who Rolling Stone proclaimed the greatest female singer of all time, told CNN in an e-mail Saturday that she is interested in joining the show as a judge.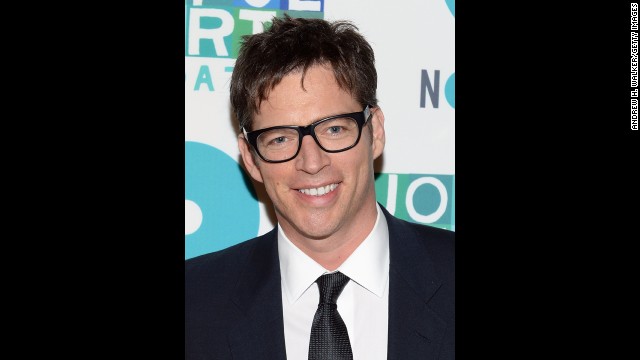 Randy Jackson is leaving "American Idol" after 12 years as a judge, and he might not be the only one. But who should take his place? Harry Connick Jr. has been a mentor on "Idol," but does he have what it takes to be a regular judge? Even he's not so sure. As he recently told Ellen DeGeneres, "I had a good time mentoring. Judging is a whole different deal," he said. "I don't know how good I would be at that." Here are some of our other suggestions:
Artist and record producer Pharrell Williams could easily slide into Jackson's chair. The "Get Lucky" singer knows what it takes to be successful in the industry, and his cool demeanor might even help keep the drama at bay.
There were rumors that Brad Paisley might join "Idol" once upon a time. The country star could be to "Idol" what Blake Shelton is to "The Voice."
Alanis Morissette told CNN last year that she's "been in conversations" about becoming a new judge on "American Idol," and that she's "open" to the idea. We'd like to see this for contestant renditions of "You Oughta Know" alone.
At one point, Kanye West's name was added to a long list of people rumored to be in consideration for an "Idol" judging gig. He'll likely have his hands full when he and girlfriend Kim Kardashian welcome their little bundle of joy this year, but if new mom Shakira has time for "The Voice," why not? We'd be on board if "Idol" could also wrangle Taylor Swift into this somehow.
"Idol" could be a family affair if Carey's husband, Nick Cannon, joins the show. He has experience hosting programs like "America's Got Talent" and "Nick Cannon Presents: Wild 'N Out." But then, who would stay home with the twins?
"Idol" alum Adam Lambert told British radio station Capital FM he would "jump at the chance" if offered the spot.
"Idol" would undoubtedly benefit from enlisting someone like Adele — a songstress known for her powerful vocals and heartfelt ballads. And it could be the perfect break from performing for the new mom.
Robin Thicke, an R&B star who broke through with the single "Lost Without U" in 2006, may be enough of a household name now to snag "Idol" consideration.
Drake's name alone would probably draw viewers. Plus, his youth and honest lyrics make him relatable, and we can only imagine his critiques would be on-point.
Kelly Clarkson, like Thicke, has judged "Duets," but we'd like to see an "Idol" homecoming in her future. The singer, who performed on a recent episode, would look like a natural sitting at the judges' table.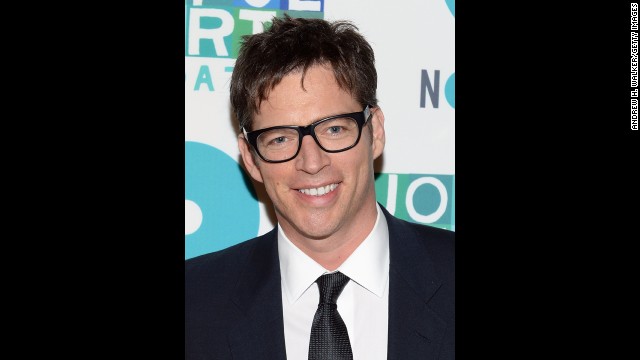 Our picks for the next 'American Idol' judge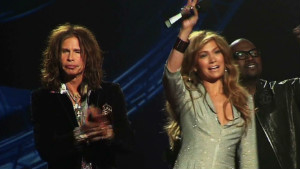 Steven Tyler and J.Lo leave 'Idol'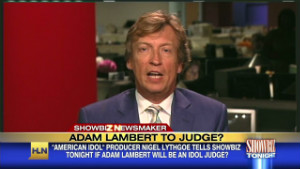 Could Adam Lambert be next 'Idol' judge?
Franklin, 70, who wowed the Essence Music Festival crowd last week in New Orleans and is now performing in Las Vegas, says she has long been a fan of the show. Now instead of watching it with the rest of America, she's ready to play a vital role in choosing the next "American Idol."
And as the Queen of Soul would do, she's already thinking about bringing along a sidekick: songstress Patti LaBelle.
Fox declined to comment on Franklin on Saturday night.
The addition of Franklin could help Fox stop the ratings slide of "Idol," which saw it lose its spot as the top show of the year to NBC's "Sunday Night Football."
The addition of similar singing contests to primetime television has increased the competition for viewers.
Fox's "The X Factor" recently added pop star Britney Spears after booting former "Idol" judge Paula Abdul and Nicole Scherzinger of the Pussycat Dolls. NBC's "The Voice" -- "Idol's" closest competitor -- has gained ground with judges Cee Lo Green, Adam Levine, Christina Aguilera, and Blake Shelton.
CNN's Jack Hannah contributed to this report.