Kerry Kennedy charged in hit-and-run crash
updated 4:17 PM EDT, Sat July 14, 2012
STORY HIGHLIGHTS
NEW: She was charged with operating a motor vehicle while her ability was impaired by drugs
Her spokesman says tests showed no substances in her system
She is scheduled to appear in court Tuesday
New York State Police she was driving under the influence of drugs
New York (CNN) -- Kerry Kennedy, the daughter of the late Robert F. Kennedy and ex-wife to New York Gov. Andrew Cuomo, was involved in a hit-and-run incident Friday morning while under the influence of drugs, according to the New York State Police.
"911 calls reported a white vehicle operating in an erratic manner ... that collided with a tractor-trailer," a state police press release said. "The vehicle sustained damage and a flat tire."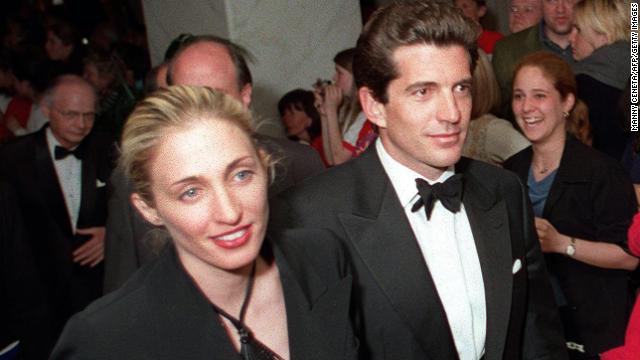 Fifteen years ago, on July 16, 1999, John F. Kennedy Jr. and his wife, Carolyn Bessette-Kennedy, died in a plane crash off the coast of Martha's Vineyard in Massachusetts. Her sister was also aboard the plane. The tragedies the Kennedy family has faced have become part of American history. Click through to see other moments of tribulation for the family.
A Connecticut judge last year ordered a new trial for Kennedy cousin Michael Skakel, who was sentenced to 20 years to life in prison in 2002 for the 1975 killing of his teenage neighbor, Martha Moxley. Skakel is the nephew of Ethel Skakel Kennedy, the widow of the late Sen. Robert F. Kennedy. He has been fighting for years to overturn his conviction.
Mary Kennedy, right, from whom Robert F. Kennedy Jr. filed for divorce in 2010, was found dead on May 16, 2012. A medical examiner said she died of asphyxiation due to hanging. She was 52.
Members of the Kennedy family attend U.S. Sen. Ted Kennedy's funeral in August 2009. Two years later, his daughter, Kara Kennedy, died of a heart attack after her daily workout. She is shown being embraced by her daughter, Grace, at right.
Michael Kennedy, one of RFK's 11 children, died in a skiing accident in Aspen, Colorado, in 1997. The father of three had suffered an onslaught of negative publicity over an alleged affair with a family babysitter. No charges were filed.
David Kennedy, another son of RFK, died in 1984 of a drug overdose in a hotel after being ousted from the family vacation home in Palm Beach.
Joe Kennedy, the eldest son of RFK, was involved in a 1973 car accident that left a female passenger paralyzed for life. He later served as a Massachusetts congressman and considered a bid for governor but decided against it, citing family troubles.
Sen. Ted Kennedy drove a car off a bridge on Massachusetts' Chappaquiddick Island after a party in 1969. Aide Mary Jo Kopechne died in the accident. He is shown wearing a neck brace at her funeral. Controversy over the incident effectively ended his presidential aspirations.
While campaigning for the Democratic Party's presidential nomination, Sen. Robert F. Kennedy was assassinated in June 1968.
In 1964, Ted Kennedy suffered a broken back when his private plane crashed in Southampton, Massachusetts. Indiana Sen. Birch Bayh also survived the crash, but the pilot and one of Kennedy's aides were killed.
President John F. Kennedy was assassinated during a motorcade in Dallas on November 22, 1963. He was 46.
At just 28, Kathleen Kennedy died in a plane crash in 1948. She had married William John Robert Cavendish, the Marquess of Hartington, who was killed in World War II.
Joseph P. Kennedy Jr., the eldest son of Joseph and Rose Kennedy, died at 29 in a plane crash during World War II.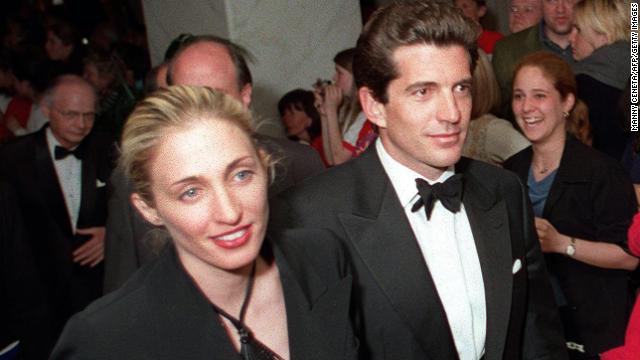 Photos: Kennedy family woes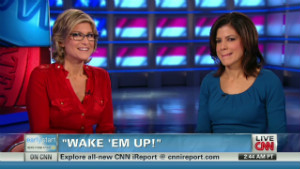 Kerry Kennedy looks back at campaigns
Kennedy, 52, was found by state police behind the wheel of her damaged Lexus SUV. "A subsequent investigation found Kennedy to be operating the motor vehicle while her ability was impaired by drugs," police said in announcing the charge against her.
Ken Sunshine, a spokesman for Kennedy, denied that she was on drugs, noting Kennedy "voluntarily took breathalyzer, blood and urine tests -- all of which showed no drugs or alcohol whatsoever in her system. The charges were filed before the test results were available."
Kennedy was issued several traffic tickets and is scheduled to appear in court in North Castle on Tuesday.
Mary Kennedy: 'Green' designer, wife of Robert F. Kennedy Jr.
Mary Kennedy's family blasts stories on her death