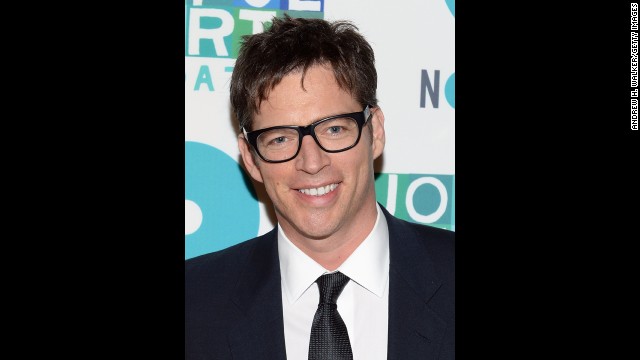 Randy Jackson is leaving "American Idol" after 12 years as a judge, and he might not be the only one. But who should take his place? Harry Connick Jr. has been a mentor on "Idol," but does he have what it takes to be a regular judge? Even he's not so sure. As
he recently told Ellen DeGeneres
, "I had a good time mentoring. Judging is a whole different deal," he said. "I don't know how good I would be at that." Here are some of our other suggestions:
Artist and record producer Pharrell Williams could easily slide into Jackson's chair. The "Get Lucky" singer knows what it takes to be successful in the industry, and his cool demeanor might even help keep the drama at bay.
There were rumors that Brad Paisley might join "Idol" once upon a time. The country star could be to "Idol" what Blake Shelton is to "The Voice."
told CNN last year
that she's "been in conversations" about becoming a new judge on "American Idol," and that she's "open" to the idea. We'd like to see this for contestant renditions of "You Oughta Know" alone.
Alanis Morissette
At one point, Kanye West's name was added to a long list of people rumored to be in consideration for an "Idol" judging gig. He'll likely have his hands full when he and girlfriend Kim Kardashian welcome their little bundle of joy this year, but if new mom Shakira has time for "The Voice," why not? We'd be on board if "Idol" could also wrangle Taylor Swift into this somehow.
"Idol" could be a family affair if Carey's husband, Nick Cannon, joins the show. He has experience hosting programs like "America's Got Talent" and "Nick Cannon Presents: Wild 'N Out." But then, who would stay home with the twins?
Capital FM
he would "jump at the chance" if offered the spot.
"Idol" alum Adam Lambert told British radio station
"Idol" would undoubtedly benefit from enlisting someone like Adele — a songstress known for her powerful vocals and heartfelt ballads. And it could be the perfect break from performing for the new mom.
Robin Thicke, an R&B star who broke through with the single "Lost Without U" in 2006, may be enough of a household name now to snag "Idol" consideration.
Drake's name alone would probably draw viewers. Plus, his youth and honest lyrics make him relatable, and we can only imagine his critiques would be on-point.
performed
on a recent episode, would look like a natural sitting at the judges' table.
Kelly Clarkson, like Thicke, has judged "Duets," but we'd like to see an "Idol" homecoming in her future. The singer, who
Our picks for the next 'American Idol' judges
Our picks for the next 'American Idol' judges
Our picks for the next 'American Idol' judges
Our picks for the next 'American Idol' judges
Our picks for the next 'American Idol' judges
Our picks for the next 'American Idol' judges
Our picks for the next 'American Idol' judges
Our picks for the next 'American Idol' judges
Our picks for the next 'American Idol' judges
Our picks for the next 'American Idol' judges
Our picks for the next 'American Idol' judges