STORY HIGHLIGHTS
A new report says Penn State showed "consistent disregard" for victims of sex abuse
Thomas Day: The old Penn State was a top-down autocracy
Before the Sandusky scandal erupted, the school leaders were accountable to no one
Day: New Penn State should have a code of ethics that rivals that of the U.S. Military Academy
Editor's note: Thomas L. Day, a graduate of Penn State University, is an Iraq war veteran and former reporter for McClatchy. He recently founded PublicServicePledge.com, an organization dedicated to uniting emerging public leaders behind a core set of principles. Follow him on Twitter @PSpledge.
(CNN) -- I remember attending a speech by Bob Woodward when I was a senior at Penn State. Woodward, then completing "Bush at War," his first of four inside-the-room books about the Bush administration, opened his lecture by thanking the audience for welcoming him to "Joe Paterno University."
Penn State may have been "Joe Paterno University" then. Most in the audience seemed to embrace the label.
News: Penn State leaders disregarded victims, 'empowered' Sandusky
That was the pre-Sandusky Penn State University, defined by one man who, along with the school's president, athletic director and senior vice president, were accountable to absolutely no one.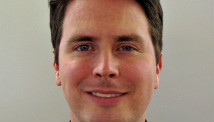 Thomas L. Day
It wasn't just the football coach who did as he pleased.
When he was president, Graham Spanier signed off one construction project after another, remaking Penn State's University Park campus block by block, to the point that few of the Class of 2003 (my class) could recognize the school they attended a decade ago. In part because of the construction bonanza, tuition more than doubled during Spanier's tenure. Penn State is now the most expensive state school in the country.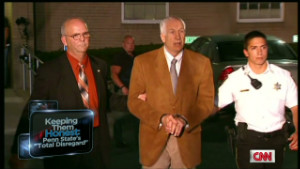 Freeh report blasts PSU officials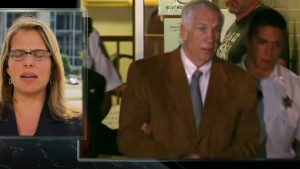 PSU victims' attorney: Report devastating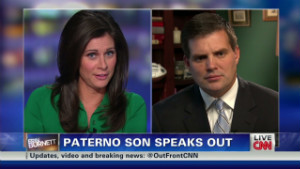 Jay Paterno: Freeh report is not the end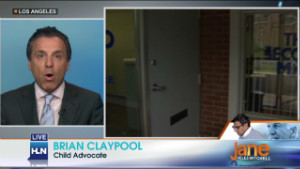 Should Penn St. president be prosecuted?
In 2006, an internal report found that women's basketball coach Rene Portland had for years sought to remove players from her team if she thought they were lesbians. Portland's outrageous behavior did not go unnoticed. Athletic Director Tim Curley ordered Portland into much-needed counseling and levied a fine on her. But incredibly, he permitted her to coach the 2007 season. Nobody held Curley accountable for letting her coach the women's basketball team.
Then came the Sandusky scandal. Immediately after Curley and retired Senior Vice President Gary Schultz were indicted for lying to the grand jury, Spanier issued this statement: "I have complete confidence in how they handled the allegations." It appears that in their minds, not even the law could hold these men accountable for their actions.
As the report from Louis Freeh makes clear, at Joe Paterno University, those in a position of power played by their own rules.
"We cannot solve our problems with the same thinking we used when we created them," Albert Einstein is often quoted as saying. The former Penn State administration embodied a wrong kind of thinking: They believed it was more "humane" to defend the interests of a colleague than the safety of children, according to e-mail exchanges produced by Freeh's report.
Now is the time to move on from Joe Paterno University while remembering and learning from the mistakes of the past. Let the Freeh report be a line where from Joe Paterno University ends and the new Penn State begins.
The old Penn State was a top-down autocracy, with its name attached to its football team before its academic achievements and welfare of students. The new Penn State should be just the opposite: a school infused with a communitarian ethic, where all who attended or once attended Penn State are empowered to build and maintain our school's name.
The new Penn State should be a place with a code of ethics that rivals that of the U.S. Military Academy, mutually reinforced by the students and faculty.
News: Penn State review recasts story of football hero Paterno
The new Penn State should be a school that produces not just leaders, entrepreneurs and innovators but leaders, entrepreneurs and innovators committed to earning profits only while maintaining one's principles.
The new Penn State should be a school that produces public servants dedicated to serving the common good ahead of their own selfish interests.
The new Penn State should be a place where students are driven by a sense that we all have a stake in the events around us. This could not have been made clearer by the Freeh report.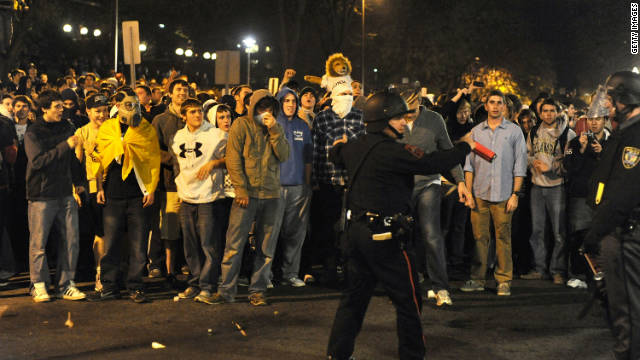 Following the firing of Penn State's legendary football coach Joe Paterno and the school's president, hundreds of students take to the streets in State College, Pennsylvania, early Thursday, November 10.
Police try to control students in the street after what started as an apparent celebration of Paterno turned raucous.
The crowd tipped over a news van and decried the media.
Pennsylvania State Police disperse students along East College Avenue in the early morning hours Thursday.
Paterno was ousted over a child sex abuse scandal at the university.
Students visit the Joe Paterno statue adjacent to Beaver Stadium to quietly honor the legendary coach following the announcement that he was fired.
Students pass the mural at the College Bookstore where the portrait of Jerry Sandusky, the former coach accused in the scandal, has been removed and replaced with a blue ribbon.
"What can I say, I'm no longer the coach," Paterno told about 15 students gathered outside his house late Wednesday night. "It's going to take some time to get used to. It's been 61 years."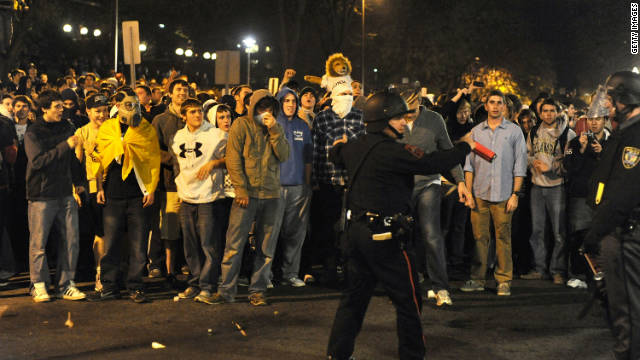 Penn State students take to the streets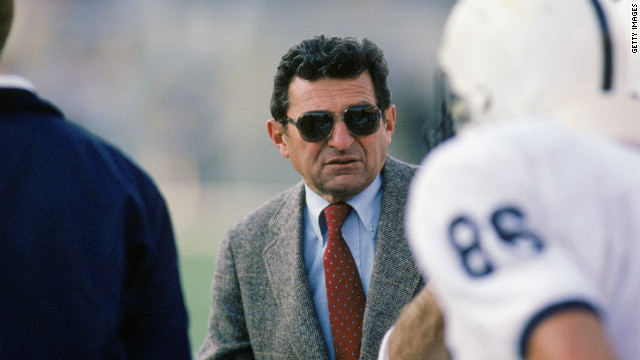 Former Penn State football coach Joe Paterno died on January 22. He was 85. The legendary coach, seen here in 1988, was fired in November 2011 during his 46th season at the helm of the Nittany Lions program.
The statue of Paterno outside Beaver Stadium is among many vestiges of Paterno's years as head coach.
Paterno sprints off the field with his team at halftime in a 1996 game.
Paterno celebrates after winning the Fiesta Bowl against Texas in 1997. Paterno was diagnosed with a treatable form of lung cancer, his son announced in November.
In October 2001, Paterno is honored before a game for having won the most games in Division 1-A. He continued to vie with Florida State's Bobby Bowden for the most all-time major college wins until Bowden retired in 2009.
Paterno and his Nittany Lions look on before facing Iowa at Beaver Stadium in State College, Pennsylvania, in October 2004.
Paterno shakes hands with Lloyd Carr of Michigan before their game in 2005 in Ann Arbor, Michigan.
Paterno celebrates a triple-overtime Orange Bowl win over Florida State in Miami on January 3, 2006. Paterno has guided his teams to more bowl victories than any other college coach.
Paterno speaks at a post-game press conference after winning the Outback Bowl on January 1, 2007, in Tampa, Florida.
Paterno walks the field as his players warm up before their game against the Syracuse Orangemen at Beaver Stadium in September 2009 in Pennsylvania. The coach was fired in November amid the outcry over the handling of accusations against former defensive coordinator Jerry Sandusky.
Paterno gives direction to his players before playing the Crimson Tide in Alabama in 2010.
Paterno walks the sidelines in October 2009 in Evanston, Illinois. In December 2011, he was admitted to a hospital after fracturing his pelvis when he slipped and fell at his home in State College.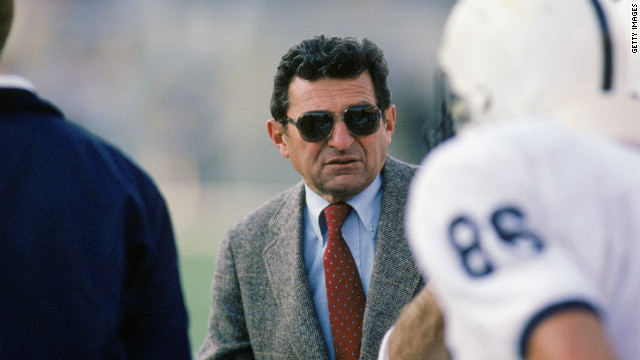 Photos: Paterno as Penn State coach
Since November, we have seen how the misdeeds of a few can threaten the moral authority of the entire institution. The new Penn State should never forget that.
Indeed, the new Penn State has already begun to emerge. In February, Penn State students raised $10.69 million for cancer research and treatment through the school's annual Dance Marathon, well above any previous sum of money raised by Penn State or any school's dance marathon. This week, a group of Penn State students launched a campaign urging every attendee of the school's September 22 game against Temple to wear blue, not only to raise awareness for child abuse prevention but to demonstrate that "the Penn State family remains dedicated to making things right."
Restoring the good name of Penn State will not come through beating Ohio State or revising society's final judgment on Joe Paterno.
The process of disillusionment with Paterno is not an easy one for Penn Staters and should not lend itself to good-or-evil evaluations of him. I still believe Joe Paterno was a great man in the earlier part of his life, even if in the final chapter of his life, he was a tyrant.
News: Reactions to Penn State report flood social media
But the new Penn State isn't about Joe Paterno anymore. It's about the students, the faculty and the 560,000 Penn State alumni. It's about redefining what it means to be a Penn Stater.
Follow us on Twitter @CNNOpinion
Join us on Facebook/CNNOpinion
The opinions expressed in this commentary are solely those of Thomas L. Day.