STORY HIGHLIGHTS
NOAA reports the past 12 months were the hottest since record-keeping began
Steven Cohen says effects of extreme weather are indisputable, whatever the cause
More and more people live in places especially vulnerable to rough weather, he says
Cohen: Government and industry must prepare for the inevitability of weather disasters
Editor's note: Steven Cohen is executive director of The Earth Institute and professor in the practice of public affairs at the School of International and Public Affairs at Columbia University.
(CNN) -- A recent report from the U.S. National Oceanic and Atmospheric Administration provides hard data that the first six months of 2012 were the hottest since records began being kept in 1895.
According to NOAA: "The January-June period was the warmest first half of any year on record for the contiguous United States. The national temperature of 52.9°F was 4.5°F above the 20th century average."
While those of us who work in the field of environmental policy and sustainability management believe that human-induced climate change is partially responsible for these trends, let's ignore for a moment the causes of this problem and start thinking about what to do about the impact of extreme weather events.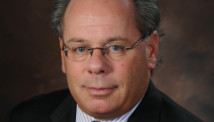 Steven Cohen
Not only does NOAA report that we are experiencing more extreme weather events, but the UN's Internal Displacement Monitoring System reports that those events are having a greater impact than ever before. This is because the planet has more people than it used to. When I was growing up in the 1960s, we had about three billion people living on Earth. Today, we have more than seven billion.
People are living in places they did not live in before, and some of the places that we live are quite vulnerable to destructive weather. Additionally, with over half the planet residing in cities, we are living under conditions of higher population density. This means that when floods, fires, winds and earthquakes hit, more people are in harm's way.
Extreme weather: Expect to see more of it, scientists say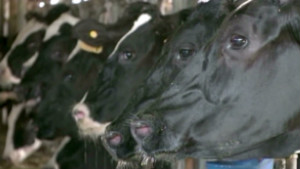 Dairy cows seek relief from extreme heat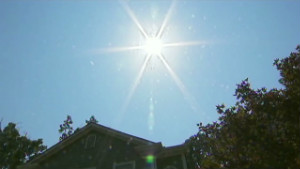 Storms, heat causing problems nationwide
Even if the storms were not getting more intense, our growing population and patterns of development would guarantee that the costs of weather-related damage will continue to grow.
We see the impact of new patterns of land use out West where wildfires have been raging for weeks. Many of the homes that have been lost recently are in places where people didn't live a century ago.
In the beach community where I have a summer home on the south shore of Long Island, people are now building lavish homes close to the beach. In the old days, homes were built farther from the ocean to reduce the odds of damage from storms. We seem to think we are invulnerable to the forces of nature, at least until we learn the hard way that even modern buildings can be destroyed by storms, fires and earthquakes.
Think it's hot? Imagine living here
The policy implications of these trends are obvious.
We should pay more attention to natural processes when we decide where to build our homes, businesses and infrastructure. Here in New York, the parkways we built by streams and rivers flood and must be closed during many storms. (Commuters who drive on the Bronx River Parkway and the Saw Mill River Parkway know what I mean.)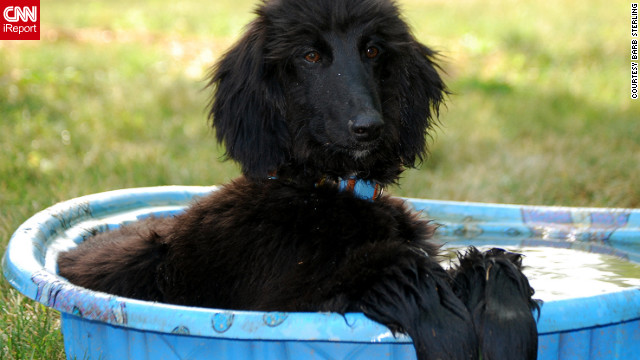 It's 100 degrees outside (or worse). How's a fur-covered pup to cope? CNN iReporters from around the United States have been sharing photos of their best friends cooling off, and let's face it: They're too cute not to post.
Here, Prim the Afghan hound manages to look elegant while relaxing in a baby pool in Gahanna, Ohio.
Beautiful standard poodle Gracie has water up to her shoulders in her family's above-ground backyard pool in Barberton, Ohio.
Dexter, a Cavalier King Charles spaniel, decides it's too hot even to swim in Constant Lake in Ontario, Canada.
Four-month-old German shepherd Zhik naps on a float in his family's pool in Tulsa, Oklahoma.
Sierra's family says they can't keep her out of their Loxahatchee, Florida, pool. Here, the sopping wet yellow lab takes a rest on a float.
Flossy, a 5-year-old Maltese, captains a boat raft off the shores of Destin, Florida.
Year-old black lab Jackson enjoys his baby pool in Fort Wayne, Indiana.


Is it unbearably hot where you are? Show us how you -- and your pets -- are staying cool.
It's not just American dogs that need to cool off. Sandro Capannolo spotted this pup taking a dip in a fountain in Rome. And Istvan Szemes of Hungary shared a video of his German shepherd gleefully splashing around in a baby pool.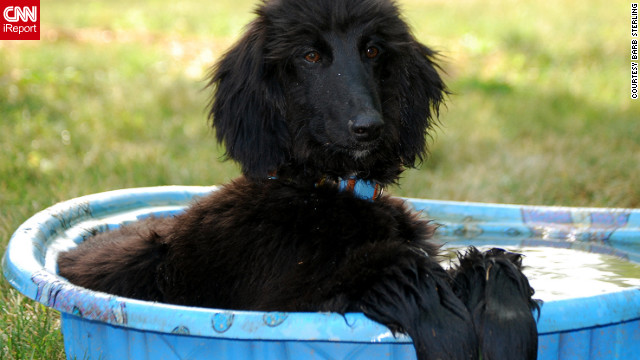 Dog days of summer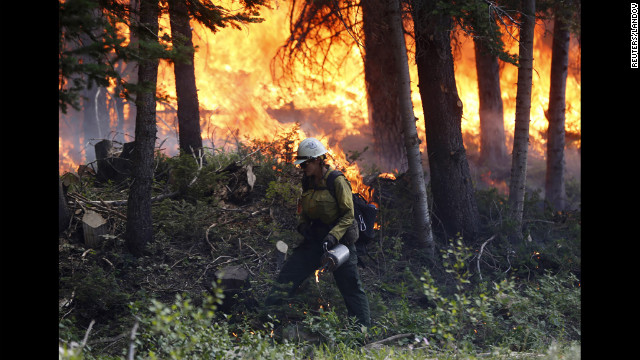 A firefighter works a burnout operation on the north flank of the Fontenelle Fire outside Big Piney, Wyoming, on Wednesday, July 4. More than 800 firefighters are working 15-hour shifts battling the fire that has exceeded 56,000 acres, according to fire information services.
Trees smolder and burn on the north flank of the Fontenelle Fire. The crews are working and sleeping close to the fire in an effort to contain it.
Firefighter Ryan Christian sits with his crew from Alaska before heading out to fight the Fontenelle Fire outside Big Piney. The blaze, burning in dead and thick stands of timber, started on June 24 and is 15% contained.
Firefighter Alex Abols monitors fire on the north flank of the Fontenelle Fire outside Big Piney. Record fire danger and long stretches of the red flag warning days have made it challenging to control.
A utilities worker walks past the skeleton of a vehicle on Monday, July 2, while searching for gas leaks in a Colorado Springs community ravaged by the Waldo Canyon Fire.
An American flag waves Monday in front of a house leveled by the Waldo Canyon Fire in Colorado Springs. Residents began returnning to the area on Sunday after the fire forced thousands of people from their homes.
The words "We Will Rebuild" are seen written on the sidewalk in front of a house in Colorado Springs that was destroyed by the fire.
Fire-destroyed homes are seen in the Mountain Shadows neighborhood in Colorado Springs, where hundreds of residents were given an eight-hour window to visit their properties on Sunday, July 1.
A jogger on Sunday looks out over neighborhoods in Colorado Springs that were evacuated due to the Waldo Canyon Fire. The massive fire has destroyed hundreds of homes and forced more than 32,000 people to flee.
Frank Baker visits the remains of his brother's home in Bellvue, Colorado, on Saturday, June 30. The house was burned to the ground in the High Park Fire.
Homes destroyed by the Waldo Canyon Fire are seen from the air in a Colorado Springs neighborhood on Saturday.
Damaged cars line the curb in front of ruined houses in Colorado Springs.
The line of fire damage is clearly visible in this Colorado Springs neighborhood.
Smoke billows at sunrise from part of the Waldo Canyon fire in Colorado Springs.
One home stands surrounded by others destroyed by the Waldo Canyon fire in Colorado Springs on Saturday.
Homes burned to the ground by the Waldo Canyon fire are seen in a neighborhood in Colorado Springs on Saturday.
The fire, which has burned more than 15,000 acres, began spreading to the southwestern corner of the Air Force Academy in the early morning, causing base officials to evacuate residents.
President Barack Obama tours fire damage with elected officials and firefighters in the Mountain Shadows residential neighborhood in Colorado Springs on Friday.
Firefighters get ready to tackle the Waldo Canyon Fire on Friday.
A house is engulfed in flames as fire crews fight to contain it at the Rose Crest fire in Herriman, Utah, on Friday, June 29. Crews are fighting to contain six separate blazes in the state.
A pig is evacuated in a wheelbarrow from the Ching Family Animal Refuge in Herriman, Utah, as the wildfires worsen on Friday.
Melissa Bowman, a CNN iReporter from Big Piney, Wyoming, captures the Fontenelle Fire close to her home as she waits for an evacuation notice.
A camp for firefighters is set up at Holmes Middle School in Colorado Springs on Thursday, June 28. The Waldo Canyon Fire has scorched more than 16,700 acres.
A partially burned home smolders Thursday in Colorado Springs.
The line where the Waldo Canyon Fire stopped moving east is seen from the air in Colorado Springs. Lower temperatures and lighter winds helped firefighters on Thursday in the battle against the fire.
An aerial view of a destroyed neighborhood in the aftermath of the Waldo Canyon fire in Colorado Springs.
The Waldo Canyon fire spreads through a neighborhood in the hills above Colorado Springs on June 26. See more photos at The Denver Post.
Hazy smoke from the Waldo Canyon Fire looms behind the Air Force Academy stadium on Wednesday, June 27, in Colorado Springs, Colorado. The fire expanded to 15,000 acres. More than 32,000 people have been evacuated.
Susan Custer and her husband, Gary Custer, watch the Waldo Canyon Fire on Wednesday.
At dawn on Tuesday, firefighters stir from their tents at a camp near Holmes Middle School.
Smoke billows from the Waldo Canyon Fire west of Colorado Springs on Tuesday.
Evacuees drive under a shroud of smoke from the Waldo Canyon Fire on Tuesday.
J'Amie Sirvaitis of Colorado Springs watches the Waldo Canyon Fire after winds pushed the fire into the Mountain Shadows neighborhood in Colorado Springs on Tuesday.
Residents of Colorado Springs watch as the Waldo Canyon Fire burns a home in the Mountain Shadows neighborhood on Tuesday.
Smoke from the Waldo Canyon Fire engulfs Interstate 25 north of Colorado Springs, Colorado, as the blaze burns out of control Tuesday.
A large plume of smoke from the Waldo Canyon Fire fills the sky west of Colorado Springs on Tuesday.
Jan Stone, right, comforts Angela Morgan as smoke from the Waldo Canyon Fire pours over the Mountain Shadows neighborhood of Colorado Springs on Tuesday.
A portion of the Waldo Canyon Fire moves across a hillside above a subdivision west of Colorado Springs on Tuesday.
Colorado State Patrol and Colorado Department of Transportation personnel set up a roadblock west of Manitou Springs, Colorado, on Monday, June 25.
A portion of the Waldo Canyon fire burns out of control in the hills west of Manitou Springs on Monday.
Trees burn on a ridge above Cedar Heights in Colorado Springs, Colorado, on June 24.
Greg and Karen Bodine help her father, Duane Schormann, left, load his animals into a trailer near Colorado Springs as they evacuate the area June 24.
The High Park Fire, which was 45% contained as of June 23, has destroyed 191 homes west of Fort Collins.
The High Park Fire rages through the forest west of Fort Collins, Colorado, on June 19.
Local resident Dwayne Crawford looks out at the High Park Fire from his home west of Fort Collins on June 19.
A heavy air tanker drops fire retardant on the blaze June 19. Its growth potential was "extreme," according to authorities.
Flames scorched this area outside of Fort Collins where the High Park Fire has burned out, June 19.
A helicopter drops water over the Wood Hollow Fire north of Fairview, Utah, on Tuesday, June 26
A wall of fire makes its way down a hillside toward a farm north of Fairview, Utah, on Tuesday, June 26. The Wood Hollow Fire, one of at least three wildfires burning in Utah, has grown to nearly 39,000 acres.
Smoldering earth and damage from the Dump Fire, which began June 21, can be seen outside a plant near Saratoga Springs, Utah, on Saturday, June 23.
Burned-out terrain from the Dump Fire fills a hillside near Saratoga Springs, Utah on Saturday.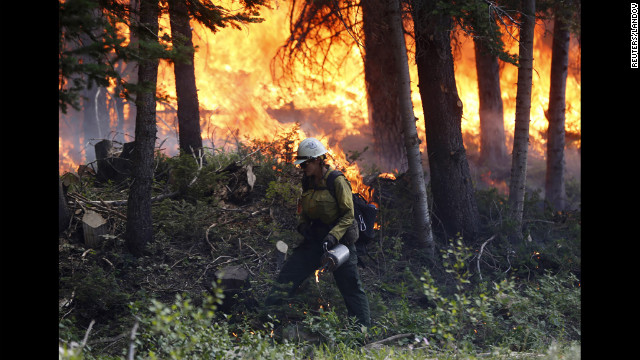 Photos: Wildfires devastate Western states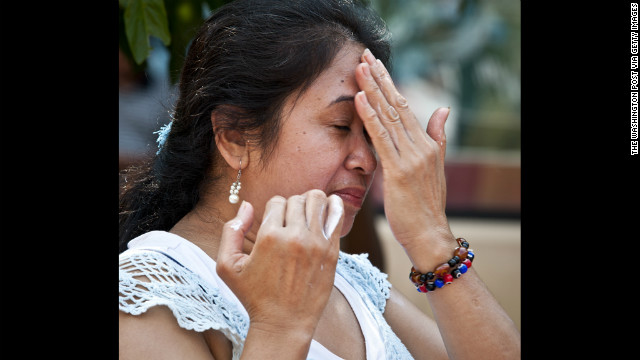 Fatima Domingpe applies sunscreen to her face near the Mosaic Fountain in downtown Silver Spring, Maryland, on Saturday, July 7. A record heat wave has been in the area for more than a week.
Ten-year-old Lilly Hwang-Geddes, left, of Ithaca, New York, plays in a fountain at the Yards Park on Thursday, July 5, in Washington.
Six-year-old Spencer Hwang-Geddes of Ithaca, New York, cools off at the Yards Park on Thursday. Weather forecast predicted the hot weather will last through Sunday with possible daily triple-digit temperatures.
A boy enjoys the waterfall in the Yards Park fountain on Thursday.
Chilren play in the fountain away form Thursday's scorching temperatires at the Yards Park.
Shannon Mack and Bobby Rush keep cool with their dog, Bubba, in a pool at their apartment in Chicago on Wednesday.
Keshyra Pitts, 7, plays in the spray of a hydrant in Chicago on Wednesday.
Lori Bryant holds her 7-month-old nephew Justin Tackett as Marianne Oliver cools him down during the Fourth of July parade in Downers Grove, Illinois.
Residents find relief from the heat at the McCarren Park pool in Brooklyn, New York, on Tuesday, July 3.
Abbi Buck, of Cookeville, Tennessee, gulps a bottle of water as sweat drips down her face as she visits the Lincoln Memorial in Washington on Tuesday.
Katie Kiang finds shelter from the heat to study for the Graduate Record Examinations inside an air-conditioned mall in Silver Spring, Maryland, on Monday. Kiang's home is one of the thousands without electricity after storms hit hard.
Gene Holmes splashes into a quarry lake after jumping from a rope swing on Monday, July 2, at the Beaver Dam Swimming Club in Cockeysville, Maryland.
Without electricity to operate the pumps at his gas station in Silver Spring, Maryland, Ken Duckson fills a cooler with ice he cannot sell because his cash registers will not work.
Aziz Taylor, 11, plays in a water fountain Monday in the Capitol Heights neighborhood of Washington.
Lifeguard Niko Garcia jumps into a pool in Washington on Monday to try and beat the heat wave gripping the nation.
A boy plays in a water fountain in Washington on Sunday, July 1, amid a record-setting heatwave in the eastern United States.
Bryan Moran sprays his dog, Rocky, with water in Washington's Columbia Heights on Sunday. Eastern cities were forecast to approach or break record-high temperatures.
Linda Gordon, right, finds relief from the extreme heat with an ice pack in Memphis, Tennessee, on Saturday, June 30.
Residents crowd onto the beach at Coney Island in Brooklyn, New York, in the powerful heat on Saturday.
Beachgoers lie in the sun at Coney Island on Saturday.
A boy plays in the ocean at Coney Island on Saturday.
Workers brave the high heat to repair a storm-damaged roof at the Park Tanglewood apartments in Riverdale, Maryland, on Saturday.
Beads of sweat roll down Francisco Hernandez's face as he works to repave Hillsborough Street in Raleigh, North Carolina, on Friday, June 29.
Children play in the water at Six Flags Over Georgia in Atlanta, where temperatures topped 100 degrees on Friday.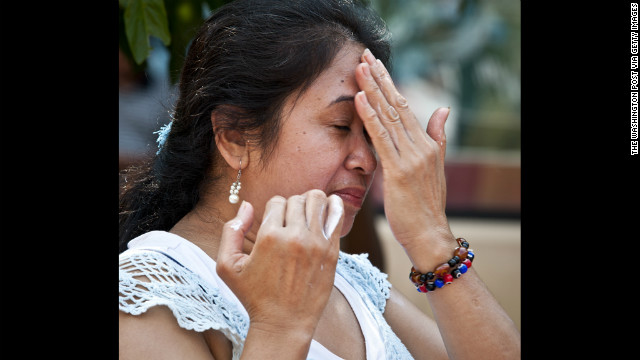 Photos: Extreme heat strikes U.S.
We need to devote more public resources to pay for emergency response and reconstruction from weather-related catastrophes. In fact, we should no longer deal with these events as if they are emergencies, but start to see them as routine events, requiring standard, programmed responses. This includes setting aside funds for fires and floods each year, just as Northern cities budget for blizzard clean-up.
Extreme heat in your area? Share with us on CNN iReport
We will also need to require homeowners and businesses to purchase higher levels of insurance coverage for weather-related damage. In this era when people seek smaller government and lower taxes, private insurance will be needed to pay the costs of reconstruction.
These proposals and analyses do not require you to agree with the compelling scientific evidence that human activity is producing climate change. It could simply be a coincidence that the past six months were the hottest months on record.
On the other hand, even if you are not one of the more than 100 Ph.D. level climate scientists that work at Columbia University's Earth Institute and even if you do not understand the physics of climate change or the computer models predicting global warming, common sense alone might lead you to think that human beings and their machines are making the planet warmer.
News: Wildfire victims face more than one tragedy
If you doubt me, come to midtown Manhattan during an August heat wave and feel the blast of hot air from vents on buildings and the street. Feel the heat generated by the engines of a truck or car traveling down Broadway, and just multiply it by a billion, which according to Ward's Auto, is the number of motor vehicles now on the roads of our planet. Do you really think all these machines have no impact on this planet's resilient but still fragile ecosphere?
I do not want to turn off these machines. I like air conditioning, autos and digital media as much as anyone. But a prudent response to the extreme weather we are already experiencing would be to be to see it as a warning. We need to accelerate the transition to a sustainable, renewable economy. We need to build our communities' capacities to predict and respond to weather emergencies and to rebuild after they are over.
Follow @CNNOpinion on Twitter
Join us at Facebook/CNNOpinion
The opinions expressed in this commentary are solely those of Steven Cohen.