STORY HIGHLIGHTS
California is considering the first state law of its kind seeking reform of detainers on illegal immigrants
The proposal, passed by the state Senate, now goes back to the state Assembly
The law would allow police to ignore federal detainer requests for nonviolent illegal immigrants
The bill is designed to reduce racial profiling, its author says
Los Angeles (CNN) -- The California Senate has passed a so-called "anti-Arizona" bill to prevent racial profiling by police and allow local law agencies to ignore federal requests to detain nonviolent illegal immigrants for deportation, a state lawmaker said.
The proposal, called the California Trust Act, would be the first state law imposing "detainer reform," though local governments in Illinois, Wisconsin and elsewhere have enacted similar measures, according to California Assemblyman Tom Ammiano's office.
No other states have legislation similar to what is now being considered in California, according to the National Conference of State Legislatures.
The California bill would set standards that allow police not to respond to requests from U.S. Customs and Immigration Enforcement to detain an illegal immigrant -- except in cases where the immigrant is a serious or violent convicted felon, Ammiano said in a fact sheet about his proposed bill. Ammiano is a Democrat from San Francisco.
Immigration reporter mulls fate after denial of asylum request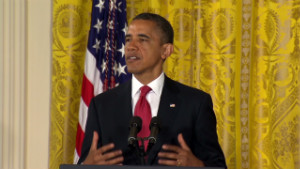 Obama: U.S. needs immigration reform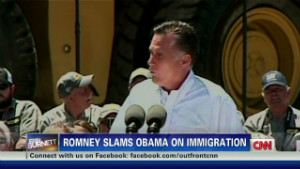 Romney hammers Obama on immigration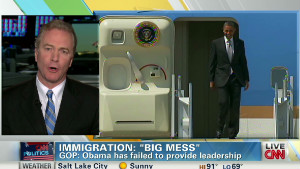 Rep. Van Hollen talks immigration reform
If the arrested undocumented immigrant isn't a public threat to safety or is convicted only of a misdemeanor, the immigrant wouldn't have to be detained for Immigration and Customs Enforcement agents in local jails under the proposed bill, Ammiano's office said.
The proposed law is a rebuke of Section 2(B) of Arizona's controversial SB 1070 law -- and the recent U.S. Supreme Court ruling that upheld this section -- that requires police there to verify with ICE the immigration status of persons whom officers have stopped and believe are in the country illegally, Ammiano's office said.
The proposed law will now go back to the California Assembly for a concurrent vote on Senate amendments after the legislature returns from a summer break on August 6, Ammiano said.
The Senate's 21-13 approval Thursday "signals to the nation that California cannot afford to be another Arizona," Ammiano said in a statement. "The bill also limits unjust and onerous detentions for deportation in local jails of community members who do not pose a threat to public safety."
Opinion: Why 'illegal immigrant' is a slur
California state Sen. Michael J. Rubio, a Democrat from the southern San Joaquin Valley where many undocumented immigrants work on farms and in industries, voted against the proposal. He said he favored immigration reform, but he joined some sheriffs around the state in questioning the proposed law's impact.
"I think this policy was flawed in that it pits sheriffs throughout the state between undocumented immigrants and federal authorities," Rubio said.
The proposal was originally a response to the federal "Secure Communities" program in which nearly 1,600 local and state jurisdictions send fingerprint information on inmates to ICE, which determines whether the detainees are illegally in the United States.
Opinion: 'Illegal immigrant' is the uncomfortable truth
The federal program was responsible for deporting more than 72,000 individuals who were living in California. Seventy percent of them were deported with either no conviction or for minor offenses -- including a Los Angeles mother arrested for selling ice cream on the street, Ammiano said.
An October 2011 study by the University of California Berkeley Law School said that the Secure Communities program even led to the arrest of about 3,600 U.S. citizens and that 93% of all people arrested under the program were Latino, though they make up only 77% of the undocumented population in the United States.
More than 100 organizations and California officials -- including the California Catholic Conference -- are supporting the measure, Ammiano said.
"What the Trust Act does is it pulls local police out of the federal civil immigration enforcement business," said Angela Chan, senior staff attorney of the San Francisco-based Asian Law Caucus, the nation's oldest civil rights organization serving low-income Asian immigrants, which supports the bill.
"The Trust Act repairs the relationship between the local police and the immigrant residents they serve and protect," Chan said.
Artist colors Hollywood Hills with figures of overlooked immigrant workers