Nora Ephron's 'happily ever afters'
updated 12:33 PM EDT, Wed June 27, 2012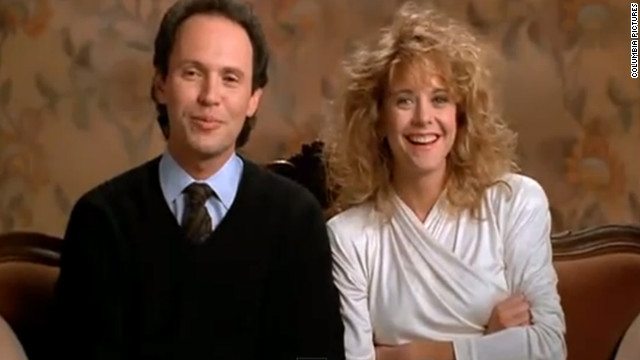 Before there was "Friends With Benefits" and "No Strings Attached," the Nora Ephron-scripted "When Harry Met Sally ..." asked, "Can men and women ever just be friends?" After 12 years of debating the ubiquitous question, Harry (Billy Crystal) and Sally (Meg Ryan) realize they're perfect for each other. And, as Harry says, "When you realize you want to spend the rest of your life with somebody, you want the rest of your life to start as soon as possible."
Sam Baldwin (Tom Hanks) receives countless letters from sympathetic women after opening up about his late wife on the radio. His son, Jonah, is so taken with a letter from Annie Reed (Meg Ryan) that he tries to bring her and his dad together.
In "Michael," John Travolta plays an atypical angel whose mission is to bring cynical reporter Frank (William Hurt) and Dorothy (Andie MacDowell) together.
Kathleen Kelly (Meg Ryan) and Joe Fox (Tom Hanks) are competing bookstore owners who unknowingly engage in a virtual relationship as "Shopgirl" and "NY152," respectively.
In this modern take on "Bewitched," Jack Wyatt (Will Ferrell) hires Isabel Bigelow (Nicole Kidman) -- a real witch -- to play a woman with supernatural powers on his sitcom.
"Julie & Julia" follows two women, chef Julia Child (Meryl Streep) and writer Julie Powell (Amy Adams), during different time periods. Sharing a passion for food, both women face professional challenges before succeeding in their careers.
'When Harry Met Sally...'
'Sleepless in Seattle'
'Michael'
'You've Got Mail'
'Bewitched'
'Julie & Julia'