Report: News Corp. agrees to split in two
updated 8:56 AM EDT, Thu June 28, 2012
STORY HIGHLIGHTS
Wall Street Journal: News Corp. board agrees to split company
Journal is owned by Rupert Murdoch's News Corp.
TV, film assets and the publishing wing to be separate entities
(CNN) -- The board of News Corp. has agreed to split the conglomerate into two pieces, with one company encompassing its television and film assets and the other holding its publishing entities, according to The Wall Street Journal, which is owned by News Corp.
The split is expected to be formally announced Thursday, a person familiar with the situation told the Journal.
The move would separate the 20th Century Fox film studio, Fox broadcast network and Fox News Channel from newspapers and book publishing, according to The New York Times and The Wall Street Journal, in which the proposal was first reported.
News Corp.'s publishing unit includes newspapers such as The Times of London and The New York Post. Its book publishing assets include HarperCollins.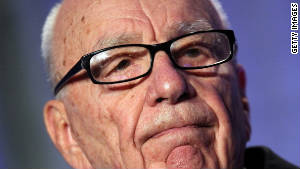 News Corp. goes from one company to two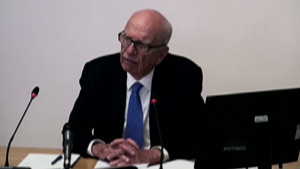 Rupert Murdoch: 'I was not aware'
News Corp. is controlled by media magnate Rupert Murdoch. He has been grappling in recent months with criminal investigations into his company over allegations of hacking into people's phones and improper collusion with British police. The scandal prompted News Corp. to shut down its venerable old British tabloid News of the World last year.
A report last month from a British Parliament committee said that Murdoch was not a "fit person to exercise the stewardship of a major international company."
News Corp. said Wednesday night it would have no comment on The Wall Street Journal's report.

Part of complete coverage on
updated 7:46 AM EST, Fri November 30, 2012

In the wake of the scandal, a high court judge has urged the government to order Britain's press to behave. What will the report mean?

The Leveson inquiry is a British government-backed inquiry into illegal eavesdropping and bribery by journalists. Read the final report by Lord Leveson.
updated 6:30 AM EST, Fri November 30, 2012

Could the phone-hacking scandal prove to be a blessing in disguise for Murdoch? He claimed to have been "humbled" by the scandal.
updated 11:40 AM EST, Thu November 29, 2012

Months passed since some of the key players in the Leveson inquiry gave their statements. Here's a reminder of the best quotes.

Phone-hacking scandal revealed the dark side of tabloid journalism. Should it lead to a stricter press regulation? Share your views with CNN.
updated 7:34 AM EST, Thu November 29, 2012

Revelations that murdered UK schoolgirl Milly Dowler 's phone was hacked sparked outrage. But who was the girl at the center of the scandal?
updated 7:22 AM EST, Thu November 29, 2012

Jacqui Hames says she was a victim of surveillance by News of the World -- causing her stress that eventually led to the breakdown of her marriage.
updated 1:21 PM EST, Wed November 28, 2012

Media expert Brian Cathcart says Fleet St. has grabbed its megaphone and started bellowing out its usual message: leave us alone.
updated 12:42 PM EST, Mon November 19, 2012

How did phone hacking grow into a scandal that threatened Rupert Murdoch's hold on his global media business? Track all the major events.
updated 6:38 AM EST, Tue November 20, 2012

Rebekah Brooks was once feted as one of the rising stars of the British media. Now she is at the center of the phone-hacking scandal.
updated 7:53 AM EST, Thu November 29, 2012

Rupert Murdoch is the last of a dying breed: An old-fashioned press baron with ink running through his veins, a hefty checkbook, and a hunger for the next big story.
updated 6:33 AM EST, Thu November 29, 2012

James Murdoch was widely regarded as heir-apparent to his father global media empire. All that changed when the hacking scandal broke.
updated 8:43 AM EDT, Wed April 25, 2012

On his Twitter feed Rupert Murdoch reveals a love of nature, a hatred of windfarms and a desire to put the boot into the UK government.