Fighting rages in Syria; 66 more reported killed
updated 8:32 PM EDT, Thu June 21, 2012
STORY HIGHLIGHTS
NEW: A total of 66 civilian deaths were reported across the country
Opposition activists say government troops are shelling a Damascus suburb
The Red Cross says civilians are trapped by fighting in Homs
(CNN) -- At least 66 more civilians were killed Wednesday across Syria in the latest fighting of the 15-month uprising against President Bashar al-Assad's government, opposition activists said Thursday.
The dead included 17 in the suburbs of the capital, Damascus, according to the Local Coordination Committees of Syria, an opposition network. Most of those were killed in the suburb of Douma, which the LCCS said was being shelled by government troops.
Another 24 people were in Hama and seven in Daraa, cities that were the scenes of previous fighting between anti-government protesters and Syrian police and troops. The remainder of the fatalities were scattered across a number of other cities, including Idlib and Homs, where the Red Cross said fighting between government forces and armed opposition groups continued in several neighborhoods.
Photos: Capturing the horror of conflict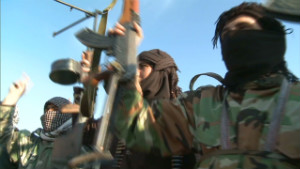 CIA and the Syrian opposition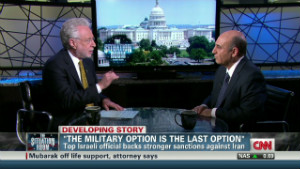 Israel's deputy PM on Iran, Syria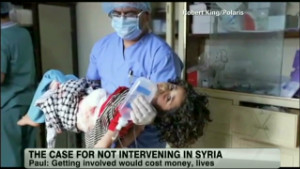 Should the U.S. intervene in Syria?
"Hundreds of civilians are stuck in the old city of Homs, unable to leave and find refuge in safer areas, because of the ongoing armed confrontations," Béatrice Mégevand-Roggo, the regional operations chief for the International Committee of the Red Cross, said in a written statement Wednesday.
"It is critical that the ICRC and the Syrian Arab Red Crescent be immediately given safe and unhindered access to those in need of lifesaving assistance."
Former U.S. soldier aids Syria's wounded
Syria's government launched a crackdown on anti-government protests in March 2011, amid the "Arab Spring" revolts that forced several neighboring regimes from power.
Opposition leaders say more than 13,000 people have been killed since then, and the head of a U.N. monitoring mission told reporters Tuesday that the conflict has only gotten worse since a cease-fire agreement in April.
Syria's government, meanwhile, says it is battling armed terrorist groups.
CNN cannot independently verify government and opposition claims of casualties because access to Syria by international journalists has been severely curtailed.
Syria exposes cool spots in U.S.-Russia ties

Part of complete coverage on
Syrian crisis

There's more to the Syrian civil war than rebels versus the regime. Syria's neighbors in the Middle East also have a stake in the conflict.
updated 5:13 PM EDT, Thu May 9, 2013

Israel is taking steps to defend itself against threatened retaliation from Syria after claims it launched airstrikes on Damascus.
updated 12:36 PM EDT, Tue May 14, 2013

Domestic political will is a necessary for intervention and polls show Americans are reluctant to support military interventions in Syria.
updated 1:38 PM EDT, Mon May 6, 2013

Syria's claim that Israel launched airstrikes presents a dangerous escalation of Israel's involvement in Syria's war, writes Fawaz Gerges.
updated 5:41 AM EDT, Tue May 7, 2013

The U.N. says a Syrian rebel group may have used a nerve agent -- it would not be the first time the al-Qaeda-affiliated group used chemical weapons.
updated 2:00 PM EDT, Wed May 1, 2013

Having willfully avoided direct military involvement in Syria for the past two years, Obama may not be so lucky anymore, writes Aaron David Miller.
updated 5:44 AM EDT, Fri May 10, 2013

What began as a protest movement became an uprising that metastasized into a war, a vicious whirlpool dragging a whole region toward it.

A devout man prays. A fighter weeps over a slain comrade. These are a few faces of the Syrian conflict captured by photographer LeeHarper.
updated 4:59 AM EDT, Thu April 25, 2013

A group of pro-Syrian regime hackers that has targeted major news organizations but its cyber attacks can have real-life impact.
updated 6:24 PM EST, Thu March 7, 2013

The role of women in Syrian uprising is little reported, but many have played a key part as activists and medics since the bloodshed began.

Are you in Syria? Share your stories, videos and photos with the world on CNN iReport, but please stay safe.