Syria-bound Russian cargo ship loses insurance
updated 9:44 AM EDT, Tue June 19, 2012
STORY HIGHLIGHTS
U.S. officials believe the ship is carrying weapons to Syria
The vessel is currently off the north coast of Scotland, tracking data shows
U.S. officials are also tracking a Russian military cargo ship, also believed en route to Syria
(CNN) -- The U.K. marine insurer the Standard Club has stopped coverage for Russian operator Femco's cargo ship, MV Alaed, amid allegations it is carrying weapons to Syria.
Syria exposes cool spots in U.S.-Russia ties
"We were made aware of the allegations that the Alaed was carrying munitions destined for Syria and have already informed the ship owner that their insurance cover ceased automatically in view of the nature of the voyage," the company told CNN on Monday.
The vessel is currently off the north coast of Scotland, according to ship-tracking data. U.S. officials have claimed the ship is heading for Syria with attack helicopters and munitions for the al-Assad regime from the port of Kaliningrad.
U.S. believes Russia has ships with weapons, troops en route to Syria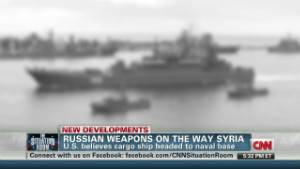 Russia sends ship with weapons to Syria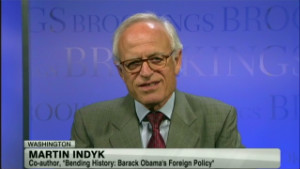 Putting the monkey on Lavrov's back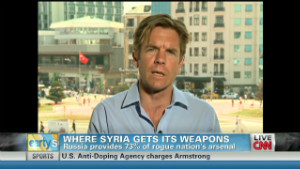 Questions on source of Syria's weapons
The withdrawal of coverage applies to the whole Femco fleet of eight vessels entered with the company, according to officials at Standard Club in London.
The Alaed was proceeding southwest at a speed of 12 knots and was some 40 miles off the Scottish port of Thurso at 9 a.m. ET Monday. The data showed that it left Kaliningrad 10 days ago with a final destination of Vladivostok on July 24.
On Friday, U.S. officials said they were tracking a Russian military cargo ship, the Nikolay Filchenov, also believed bound for Syria. U.S. intelligence believes the Russians are sending the ship to help fortify its naval base in Syria as the situation in country continues to spiral out of control, Pentagon officials told CNN Friday.
RIA Novosti, Russia's state-run news agency, denied the report Monday, citing a source in the Black Sea Fleet who said the Nikolay Filchenov remained docked at its base in Sevastopol.
Russia: No new choppers for Syria

Part of complete coverage on
Syrian crisis

There's more to the Syrian civil war than rebels versus the regime. Syria's neighbors in the Middle East also have a stake in the conflict.
updated 5:13 PM EDT, Thu May 9, 2013

Israel is taking steps to defend itself against threatened retaliation from Syria after claims it launched airstrikes on Damascus.
updated 12:36 PM EDT, Tue May 14, 2013

Domestic political will is a necessary for intervention and polls show Americans are reluctant to support military interventions in Syria.
updated 1:38 PM EDT, Mon May 6, 2013

Syria's claim that Israel launched airstrikes presents a dangerous escalation of Israel's involvement in Syria's war, writes Fawaz Gerges.
updated 5:41 AM EDT, Tue May 7, 2013

The U.N. says a Syrian rebel group may have used a nerve agent -- it would not be the first time the al-Qaeda-affiliated group used chemical weapons.
updated 2:00 PM EDT, Wed May 1, 2013

Having willfully avoided direct military involvement in Syria for the past two years, Obama may not be so lucky anymore, writes Aaron David Miller.
updated 5:44 AM EDT, Fri May 10, 2013

What began as a protest movement became an uprising that metastasized into a war, a vicious whirlpool dragging a whole region toward it.

A devout man prays. A fighter weeps over a slain comrade. These are a few faces of the Syrian conflict captured by photographer LeeHarper.
updated 4:59 AM EDT, Thu April 25, 2013

A group of pro-Syrian regime hackers that has targeted major news organizations but its cyber attacks can have real-life impact.
updated 6:24 PM EST, Thu March 7, 2013

The role of women in Syrian uprising is little reported, but many have played a key part as activists and medics since the bloodshed began.

Are you in Syria? Share your stories, videos and photos with the world on CNN iReport, but please stay safe.