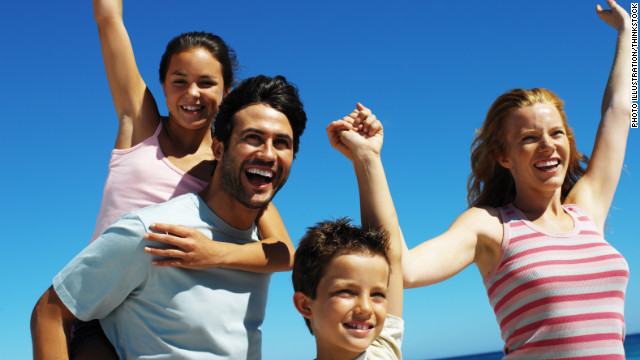 It's hard not to enjoy these summer months -- the sun is shining, skies are blue and days are longer and a little bit lazier. But are you taking full advantage of all the season has to offer? See what you can start doing today to make sure your summer is full of healthy habits.
Summer is growing season, and most farms are brimming with fresh fruits and vegetables. Swing by your nearest farmers' market and reap the health benefits of homegrown produce. With growers often at their stands, you can ask how crops are produced, including the amount of pesticides or additives used. Search for superfoods such as blueberries or broccoli, which are not only nutrient-dense but also have proven cancer-fighting abilities.
Warm weather usually draws people out of their homes. Whether it's to a summer festival or a neighborhood park, head into town and spend time in your community. Being a member of a group is vital to happiness. Studies show a sense of belonging can increase motivation and persistence. And summer is the perfect time to meet people and be a part of something.
The local pool is a hot spot during the summer season. Not only does water give you a place to cool off, but swimming laps provides a first-rate, low-impact workout that will have you burning anywhere from 400 to 600 calories an hour. Change up your stroke to tone various muscles: Freestyle works the body all over; the backstroke strengthens the core; the breaststroke helps shape the legs and butt; and the butterfly increases upper-body strength.
Studies show that spending money on experiences, such as a concert, sporting event or vacation, instead of material objects can make you happier, and summer is the perfect time to treat yourself with a trip. But don't feel pressure to spend a fortune on a far-off destination. With the weather warming and tourist season in full swing, you won't have to journey far. Stay in state and see what neighboring towns have to offer.
Sand and surf make the beach a prime spot to enjoy some fun and physical fitness. Whether you take a walk or join in a game of beach volleyball, the sandy terrain will provide you with less stability, making for a more challenging workout.
Many people find themselves affected by the amount of sunlight they're getting. For some, a lack of light can even cause what's known as seasonal affective disorder. Lift your spirits and take advantage of summer's extra hours of sunlight by spending more time outdoors. Do something for yourself and sit down in the grass with a good book or take a relaxing stroll, but make sure to wear sunscreen with at least 30 SPF.
From flower-lined streets to designer runways, summer is a season full of color. Colors can have a strong impact on our feelings. Light colors are associated with positive emotions, while green often suggests relaxation, yellow is cheerful and blue is comforting. So let summer's vibrant hues inspire you. Dress in bold shades, fill your house with colorful bouquets and take hikes through green pastures.
Find a farmers' market
Meet your neighbors
Take a dip
Go on holiday
Play at the beach
Indulge in longer days
Queue up the color