Story highlights
Supreme Court would be in tune with public opinion if it overturns health care mandate
Gergen, Zuckerman: If the court rules 5-4, on party lines, public might object in long run
The court's legitimacy as an unelected branch of government rests on public trust, they say
Even so, don't jump to conclusions about justices' motives, authors stress
Editor's Note: David Gergen is a senior political analyst for CNN and has been an adviser to four presidents. A graduate of Harvard Law School, he is a professor of public service and director of the Center for Public Leadership at Harvard University's Kennedy School of Government. Follow him on Twitter. Michael Zuckerman, his research assistant, is a Harvard College graduate who will be entering Harvard Law School.
(CNN) —
Seventy-five years ago, Franklin Roosevelt launched a crusade against the Supreme Court, angry that it was overturning important New Deal initiatives.
Though his "court packing" plan went awry, the court (and particularly Justice Owen Roberts) did swing behind the popular president, protecting both themselves and the New Deal – "the switch in time that saved nine," as the saying went.
Ever since, it has been widely assumed that the Supreme Court keeps a close eye on public opinion. Indeed, among the papers of the late Justice Harry Blackmun, historians found that the late Chief Justice William Rehnquist and other justices had an office pool going for the 1992 presidential election, betting $1 on each state. (Sandra Day O'Connor apparently won.)
And so it is that as the current Supreme Court prepares its momentous decision expected this month on the Affordable Care Act – widely known as Obamacare – experts wonder how much public opinion will sway the court's ruling. Except that in this case, the court will be in a no-win position if it plays to the bleachers. That's why the real question is: On what basis should the court truly act? And on what basis should the media, politicians and the country then react?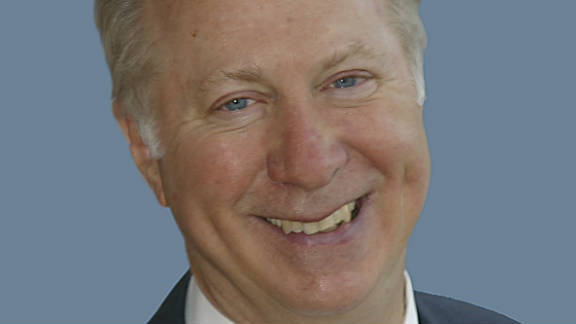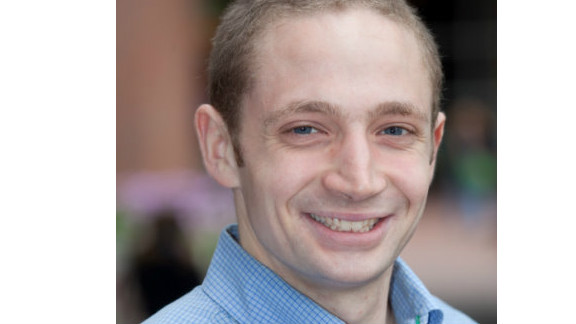 Court finds itself in a bind
Consider the quandary the high court faces in trying to keep the public on its side.
Last week, a New York Times/CBS poll revealed that a majority of respondents – 68% – believes the individual mandate to buy health insurance, the central feature of the law, violates the Constitution and wants the court to overturn the law in part or in whole. Even a plurality of Democrats (48%) want a partial or full overturn. So if the court decides to uphold the law, it will sharply contravene current public opinion.
But what if the court indeed decides to strike down the mandate and possibly other parts of the law? In the near term, yes, that could be widely welcomed by the public. But over time it could stir up a different fire, one that could do further damage to the reputation and prestige of the court.
Despite its occasional waywardness, the Supreme Court has traditionally been viewed as the least partisan and most independent of the three branches of government. That in turn has built a reservoir of public trust so that, in controversial cases, most Americans believe that the justices have worn a blindfold, carefully weighing the law of the land. Thus they respect the law, an important source of legitimacy for our only nonelected branch of government.
To encourage this judicial independence, we give our justices lifetime appointments: we are meant to be, in John Adams' famous phrase, a "government of laws and not men." Chief Justice Roberts gave voice to this tradition in his 2005 Senate confirmation hearings when he compared the position of justice to that of a baseball umpire: a critical role, he noted, but "umpires don't make the rules; they apply them."
An erosion of public trust
Recently, however, the court has suffered an erosion of public trust stemming from a series of controversial decisions that seem to reflect a growing politicization of the the judicial branch – conservatives on one side, liberals on the other. The New York Times/CBS poll last week found that confidence in the court has dropped from 66% in the late 1980s to 44% today. A recent Washington Post/ABC News poll showed that by a margin of 50% to 40%, Americans believe the Obamacare case will be decided more on the "basis of their partisan political views" than on "the basis of the law."
The Affordable Care case will be especially vulnerable to such attacks from the mainstream media and politicians if the court overturns the law by a 5-4 majority, as many now expect.
As David Paul Kuhn noted for RealClearPolitics in 2010, the Supreme Court up until World War II decided only a tiny fraction of cases – 4% or less — on a 5-4 basis. The average for the Roberts court, according to the most recent data available, is 21%. That is an unfortunate trend.
But a 5-4 ruling against Obamacare would have a special feature that would make it seemingly unprecedented. It would be the first instance we can find in which a one-vote majority of justices appointed all by one party have overturned a landmark piece of legislation advanced by the opposing party, with all four opposing votes having been appointed by the opposing party.
In short, if the court overturns the law by 5-4, critics will immediately charge that the razor-thin ruling would represent a party-line vote rather than reasoned judgment and debate from the highest court in the land.
Some may allege that the court, with its ideological division and legislative veto power, has in effect become just an even-more rarified (and nonelected) version of the Senate.
Decisions crossed party lines
Take, for example, recent decisions such as Citizens United in 2010 or Lawrence v. Texas, the 2003 ruling that struck down sodomy laws in Texas.
These rulings have enraged some members of both parties (and pleased their opponents), but they came with the mitigating virtue that at least appointees from the opposition had crossed lines to stand on principle.
Justice John Paul Stevens, who issued a blistering dissent in Citizens United, was appointed by Republican President Gerald Ford, and Justice O'Connor, who joined the mostly liberal majority in Lawrence, was appointed by President Ronald Reagan.
In Bush v. Gore, two Republican appointees – Justices Stevens and David Souter – voted against their party, lending credence to the court and if not, for many Democrats, to the decision.
Given this context, will the court risk an overturn?
Responding to our inquiry last week, Harvard Law professor and prominent constitutional scholar Laurence Tribe offered a fascinating take. He wrote:
"I honestly don't believe that Chief Justice Roberts or Justice [Anthony] Kennedy, either of whom might in the abstract think the ACA fails to pass constitutional muster, is likely to believe the ACA to be so clearly unconstitutional as to feel comfortable joining a bare majority to strike it down, with all of the manifest costs that would entail for the Court as an institution and for its credibility in carrying out its vital national role going forward.
"Such a decision, whatever its underlying rationale, would inescapably contribute to an already significant erosion in the public's trust in the Supreme Court to resolve contentious cases on the legal merits, an erosion that was sparked by the dramatic ruling in Bush v. Gore a dozen years ago and to which the highly controversial recent ruling in Citizens United v. FEC obviously contributed."
What's a court to do?
So, if the high court is in a position of damned if you do, damned if you don't, on what basis should it decide the case? As trite as it may sound, the justices have to ignore all considerations of public opinion and decide the case strictly on the merits. History shows repeatedly that in controversial matters, the best policy is the best politics.
It would be desirable, of course, if the decision – whichever way it comes down – is decided by more than a 5-4 majority. Consider the example of Chief Justice Earl Warren, who labored long hours to convince his colleague to make the verdict that overturned school segregation in 1954 a unanimous decision.
That may well be unattainable in this instance.
But what is attainable is a majority decision written in a way that is accessible, forthright and persuasive. Lucidity of thought, fidelity to constitutional principles and sensitivity to distinctions have long been the hallmark of great Supreme Court decisions. Constitutional scholars will want to know on precisely what grounds the majority reached its conclusions – and likewise for the dissenters. As Tribe notes:
"Even those who, like me, believe that Roe v. Wade and the decisions elaborating on reproductive rights were constitutionally correct must recognize that, for many on the right, the sudden and relatively sloppily reasoned character of the abortion rulings … did real damage to the Court's reputation as a relatively neutral arbiter of legal disputes. There's no doubt that rulings like Bush v. Gore and Citizens United had the same effect for many on the left and indeed for many in the center."
Media, politicians need to show maturity
When the decision comes down, it is equally important that the media and the nation's political leaders show some maturity and balance in appraising the court's action.
In the run-up to the decision, we have already seen how explosive the arguments can be from two very smart observers.
On the left, for example, Jeffrey Rosen, a prominent law professor and legal historian, wrote in the New Republic that the health care decision is Roberts' "moment of truth." If the court strikes down Obamacare, Rosen argued, Roberts' "stated goal of presiding over a less divisive court will be viewed as an irredeemable failure."
Conservative columnist George Will responded in the Washington Post with some understandable annoyance. Why is it, he asked, that those who "consider it 'ideological' and somehow reprehensible" that Chief Justice Roberts and Justices Samuel Alito, Antonin Scalia and Clarence Thomas tend to vote together still consider it "principled and admirable" that Justices Sonia Sotomayor, Elena Kagan, Stephen Breyer and Ruth Bader Ginsburg tend to vote together? Good question.
At the same time, conservatives who have bemoaned "judicial activism" for decades should show some restraint in cheering on a decision that, ideology aside, would reverse the trajectory of 70 relatively uncontroversial years of an expansive reading of the Commerce Clause of the Constitution.
But in the aftermath of the decision, one profoundly hopes that we won't descend into a frenzy of ideological food fights.
There are strong, persuasive arguments on both sides of this case, such that disagreements are inevitable. But it is wrong and unhelpful to ascribe crass partisan motivations to any justice with whom one disagrees.
For example, Tribe, who taught President Barack Obama at Harvard Law School, believes the court should and will uphold the health law. But he wisely argues that the conservative-leaning justices, if they vote to overturn, will not be motivated by politics. He e-mailed:
"Rather, it is my belief – call me naive, but there it is – that their votes in that direction, if that's how they end up voting, would be driven by a belief (misguided in my view but sincere) that their fidelity to the Constitution's allocation of powers between the federal and state governments points to a need to draw what they would see as a bright line constraining Congress' legislative authority and by a further belief that, by mandating the purchase of a private commodity, Congress in the ACA had crossed that line."
If only there were more like Larry Tribe.
Justice Oliver Wendell Holmes Jr. once wrote that "the law is the witness and external deposit of our moral life."
A one-vote margin does not need to be the result of crass partisanship to tell us all we need to know about the polarization that afflicts our political decision-making, but we should avoid the kind of vitriolic response that would tell us more than we should wish to see about the bitter partisanship that has infected our discourse.
In the end, an independent and nonpartisan judiciary is a bedrock foundation of the government of which we are all trustees.
It is in upholding and respecting its judgments – even those with which we disagree – that we renew the freedoms protected by a government of laws and not men.
Follow @CNNOpinion on Twitter
Join us at Facebook/CNNOpinion
The opinions expressed in this commentary are solely those of the authors