Hamilton wins in Canada to move top of drivers' standings
updated 4:59 AM EDT, Mon June 11, 2012
STORY HIGHLIGHTS
Canadian Grand Prix produces seventh different winner in seventh race of F1 season
McLaren's Lewis Hamilton wins Montreal race for the third time in his career
Romain Grosjean's Lotus comes second, with Sauber's Sergio Perez in third
Hamilton leads drivers' standings with 88 points, two ahead of Fernando Alonso
(CNN) -- McLaren's Lewis Hamilton won the Canadian Grand Prix on Sunday to record his first victory of the Formula One season and move top of the drivers' standings.
Frenchman Romain Grosjean in a Lotus produced an impressive drive to finish second, just ahead of Sauber's Sergio Perez.
Red Bull's Sebastian Vettel finished fourth, with Ferrari's Fernando Alonso in fifth, which kept the Spaniard just two points behind Hamilton in the title race.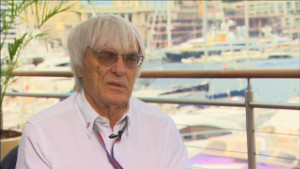 Ecclestone: F1 secure until 2020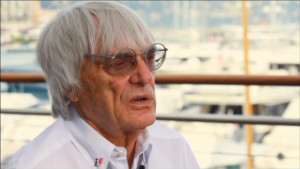 Ecclestone: American races good for F1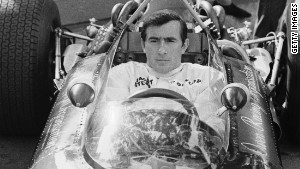 The magic of the Monaco Grand Prix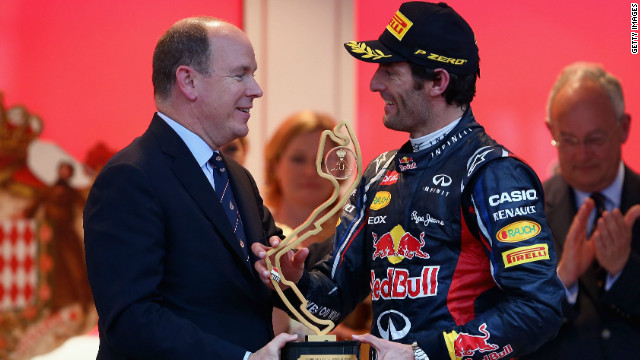 Mark Webber receives the winning trophy from Prince Albert II of Monaco after his superb victory from pole.
Red Bull driver Webber leads the way but behind him Romain Grosjean forces Michael Schumacher to go wide in an early clash.
Kamui Kobayashi of the Sauber team goes airborne in spectacular fashion at the Monaco Grand Prix.
F1 supremo Bernie Ecclestone with Hollywood actor Will Smith and Lewis Hamilton's girlfriend Nicole Scherzinger.
A view of the track from the harbor area of Monte Carlo which is part of the tight street circuit for the Monaco Grand Prix.
Webber takes a post-race dip as the Red Bull team celebrate a third consecutive Monaco triumph.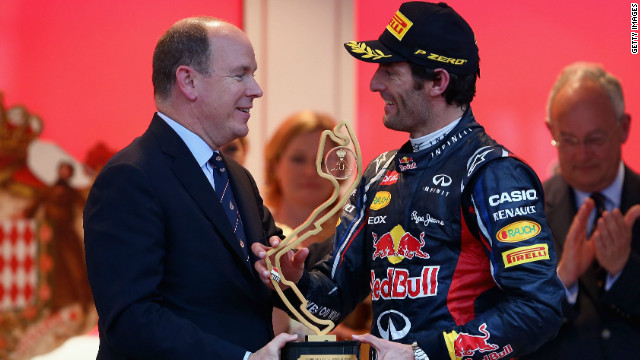 Webber seals Monaco Grand Prix triumph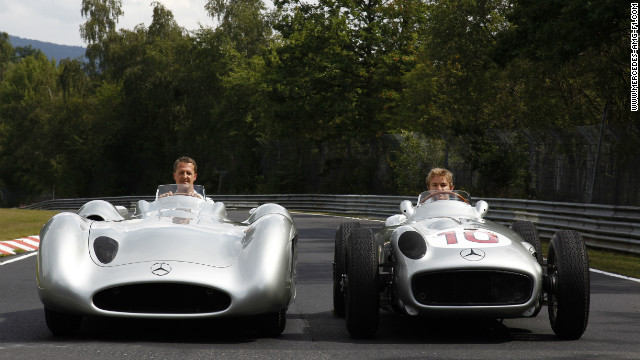 Michael Schumacher in the modern Silver Arrow while Mercedes teammate Nico Rosberg takes the wheel of the 1955 model.
China Grand Prix champion Nico Rosberg is the first Mercedes driver to win a Formula One race since Juan Manuel Fangio in Italy in 1955.
The two Germans will return home this weekend and help launch the new season of the DTM touring car series at Hockenheim.
Fangio, pictured in second place, races the original Silver Arrow at the Buenos Aires track in 1955. The Argentine didn't disappoint his home crowd, later taking the title.
Fangio is mobbed by fans after winning the 1955 Italian Grand Prix. The racing legend had 24 wins and five world championships in a career spanning almost 20 years.
Fangio and Schumacher are the only drivers to have won three successive world championships, a feat Sebastain Vettel is hoping to match this year.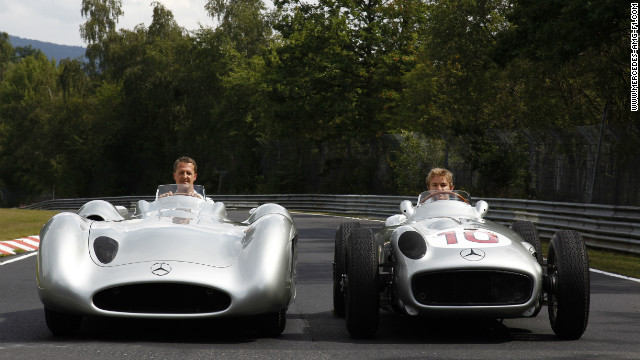 The Silver Arrow rises again
"I never had a doubt in my mind that there would not be a possibility to win," said Hamilton, who is the seventh different winner in seven races this season.
It was Hamilton's third Canadian Grand Prix victory in five attempts, and his 18th from 97 races overall, while teammate Jenson Button was out of the points in 16th.
While Alonso and world champion Vettel opted for a one-stop strategy, Hamilton made two stops but was able to force his way past the Spanish and German drivers.
Hamilton had problems at both pit stops -- almost stalling at the first and then had a difficulty with one of his wheels at the second -- but the British driver recovered to first overtake Vettel on lap 62 and then motor past Alonso three laps later.
As Alonso's tires faded the Ferrari driver slipped down to fifth, but he did manage to hold off Mercedes driver Nico Rosberg.
"Fernando and I took the decision to stay out," said Vettel, explaining Red Bull's race strategy.
"I felt pretty comfortable on the tires and obviously we were hoping to get the place back, but as it turned out it was the right thing to go for the second stop.
"We decided a few laps from the end to do a pit stop -- a stop here is not so long, about 15 seconds -- and in the end it was the right decision.
"Before the stop we were three to four seconds behind Fernando, but we ended up six seconds ahead of him."
Grosjean also adopted a one-stop strategy but with better success than Alonso as he secured the second podium placing of his career, both coming this season.
"It's been a great day for the team. It was an incredible race and the one stop strategy worked perfectly for us. It wasn't an easy race, but we wanted to be aggressive to achieve a good result," he said.
His teammate Kimi Raikkonen was eighth, behind Red Bull's Mark Webber.
Sauber had both cars in the points as Japanese driver Kamui Kobayashi was ninth, while Ferrari's Felipe Massa was 10th after recovering from an early spin.