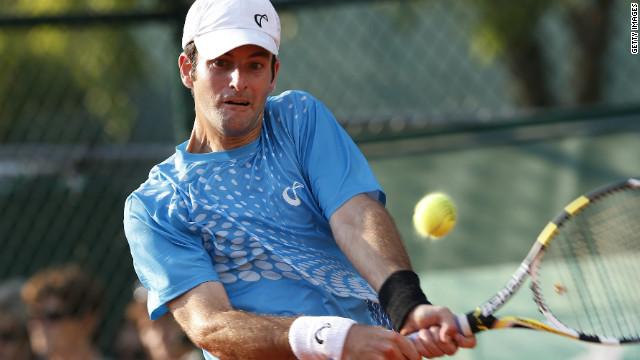 Brian Baker's victory over Xavier Malisse in the first round of the French Open capped a remarkable comeback. The American had not played at one of tennis' grand slams since the U.S. Open in 2005.
It was not his first appearance at Roland Garros. In 2003, Baker reached the final of the boys' tournament before losing to Switzerland's Stanislaw Wawrinka, having beaten current senior stars Jo-Wilfried Tsonga and Marcos Baghdatis.
The previous year Baker won the U.S. Open junior boys' doubles title with Chris Guccione at Flushing Meadows in New York -- the venue where he would later spring to prominence.
The highlight of Baker's career to date came at the 2005 U.S. Open, where he defeated French Open champion Gaston Gaudio in the opening round. He then lost to Malisse in the second round.
While Baker has struggled with elbow, hernia and hip injuries, his former rivals have established themselves on the ATP Tour. Baghdatis reached the final of the 2006 Australian Open, where he lost to Roger Federer.
Baker's injuries cast doubt on whether he would ever have a top-level tennis career, but his parents always believed they would watch their son play at the famous Roland Garros venue in Paris.
Baker back with a bang
The fabulous Baker boy
Junior promise
Gaudio gunned down
Former rivals
A date with destiny
STORY HIGHLIGHTS
Brian Baker is playing in his first grand slam event since the 2005 U.S. Open
The American has been plagued by injuries throughout his career
Baker has had elbow and hip problems which led to five operations
The 27-year-old beat Xavier Malisse in the first round of the French Open Monday
(CNN) -- In 2005, Brian Baker was one of the rising stars of American tennis. Aged just 20, he recorded a shock win over world No. 9 Gaston Gaudio at the U.S. Open.
Despite being beaten in the second round, the future looked bright for the Tennessee native. However, it was to be his last match at a grand slam tournament for seven years as a nightmare series of injuries and operations threatened to end his promising career.
"I was the No. 2-ranked junior in the world," Baker told CNN's Open Court. "I was hoping to start off with a bang on the ATP Tour and have a successful career, whether top 50, top 10 or top 20."
Instead, he had to have five surgeries in four years. And until recently, his only involvement in tennis was playing on the low-ranking Challenger Tour and coaching his college team.
Roddick exits early at French Open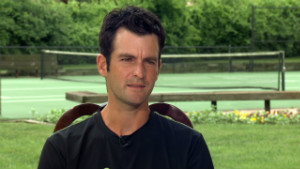 Brian Baker's grand slam comeback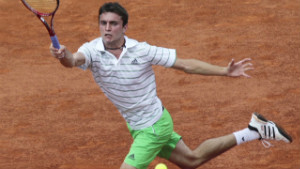 Gilles Simon's endurance advantage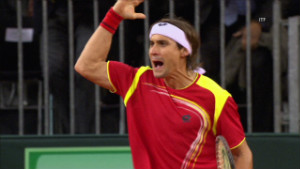 Spirit, fitness and David Ferrer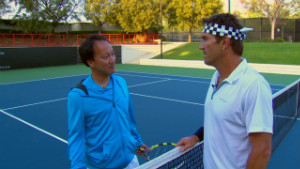 Michael Chang's historic French victory
As well as elbow and hernia injuries, the root of Baker's fitness problems lie with a hip condition which has troubled him since he was a boy.
"Femoroacetabular Impingement is a developmental condition that has to do with the way his hip formed when he was probably nine or 10 years old," Doctor Thomas Byrd told CNN.
"There's an overgrowth around the socket where the femoral head grows out, sort of like the front end of your car being a little out of alignment. It leads to some uneven wear inside the hip.
"What's remarkable to me he was able to reach such an elite status in the first place. He was spending as much time battling his hips as he was his opponent."
But now Baker is back on the big stage, having made a remarkable comeback.
On Wednesday, the 27-year-old will play in the second round of a grand slam for the second time in his career.
Learn more about Baker's next French Open opponent
Having been awarded a wildcard entry to the French Open after winning a Challenger tournament in April, Baker reached his first ATP Tour final at a warmup event in Nice last weekend.
He lost that match, but won his opener at Roland Garros on Monday against the man who beat him in New York in 2005, Belgium's world No. 77 Xavier Malisse.
Baker next faces a much tougher test against French 11th seed Gilles Simon, but his family are just glad to see him back out on the court enjoying himself.
"I was just so happy for him because that's what he'd worked all this time to go back for," said his father Steve. "Now that he's done that we hope to have a good time in Paris.
"We've watched him play in grand slam matches before; it's not the first time. I always thought I would one day go to see him play in Roland Garros."
The famous clay-court venue holds special memories for Baker, who reached the 2003 French Open boys' final before losing to Switzerland's Stanislaw Wawrinka -- who has since enjoyed a steady career and is ranked 21st in the world.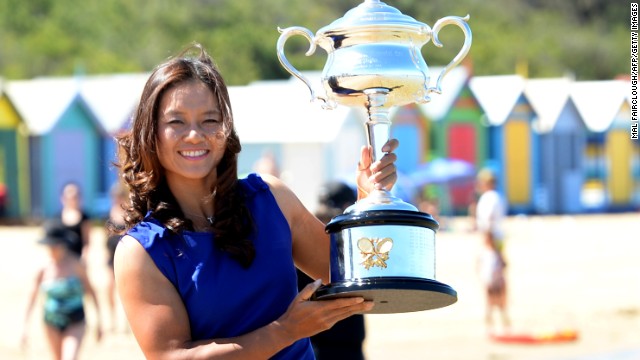 Knee problems have prompted China's Li Na to announce her retirement.
Li's 2011 French Open win made her one of the richest sportswomen in the world -- second only to tennis rival Maria Sharapova, left.
After becoming China's first grand slam singles champion in Paris, Li signed a raft of new sponsorship deals.
Western brands seized on Li as a way of moving into the Chinese marketplace, which is traditionally one of the hardest to infiltrate.
According to Forbes, Li's sponsors include Babolat, Nike, Rolex, Samsung and Mercedes, as well as multiple Chinese companies.
"Having the unique opportunity to effectively bring more attention to the sport of tennis in China and all over Asia is something I will cherish forever," said Li on her Facebook page.
Li was one of the most in-demand players on the WTA Tour, not just because of her nationality but also because of her engaging personality.
Li, who wears a rose tattoo on her chest, became the first Chinese woman to win a WTA tournament in 2004.
When Li reached the finals of the Australian and French Opens in 2011, it was estimated that -- with China's population of 1.3 billion -- the matches attracted possibly the highest television audience for a one-off sporting event.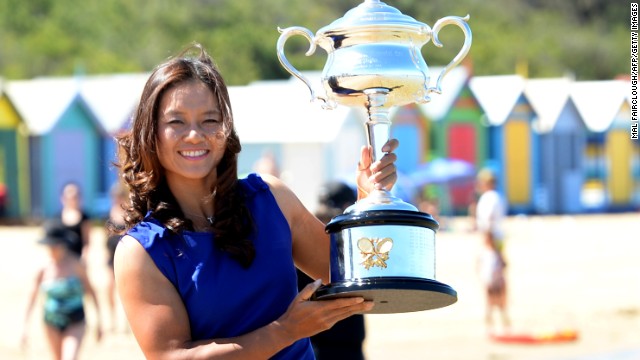 Li reaps riches of French Open win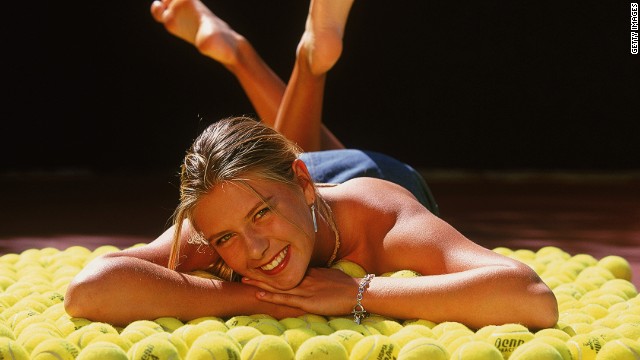 Maria Sharapova has come a long way since turning professional on her 14th birthday in April 2001, having played the game since she was four years old.
Sharapova's fame has brought endrosements that saw Forbes magazine rate her as the highest-paid female athlete in the world, with annual earnings of over $18 million. She has her own clothing line and is also working on a candy line called Sugarpova.
The one thing separating Sharapova from a career grand slam is the French Open title. She has twice made the semifinals, most recently in 2011, when she was beaten by eventual winner Li Na of China.
Despite never having won at Roland Garros, Sharapova is in good form in 2012, losing just once on clay this season. Most recently, she successfully defended her Italian Open title to offer hope she can finally win the French Open and complete a career slam.
Sharapova was spotted at an early age by former great Martina Navratilova and after moving to the United States she was enrolled into the famous Nick Bollettieri Tennis Academy in Florida at the age of nine.
The Russian became the third youngest female to win Wimbledon in 2004 aged just 17. She beat Serena Williams in the final to spark huge interest the papers labelled "Maria Mania."
Sharapova's second major success came at the U.S. Open in 2006 when she beat Justine Henin at Flushing Meadows. By this stage she had already become the first Russian woman ever to hold the world No. 1 ranking.
The 25-year-old made it a hat-trick of grand slam victories at the 2008 Australian Open and in some style. She didn't drop a set in the entire tournament on her way to defeating Serbia's Ana Ivanovic in the final.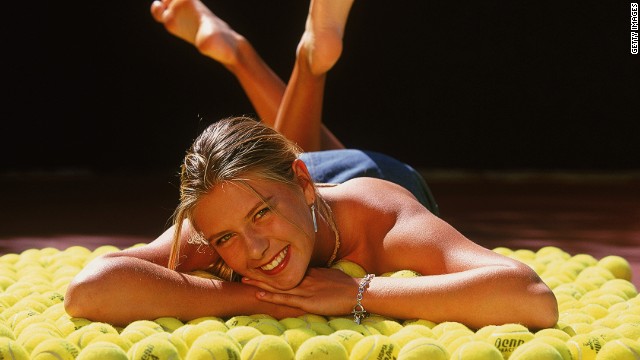 Maria Sharapova's French Open dream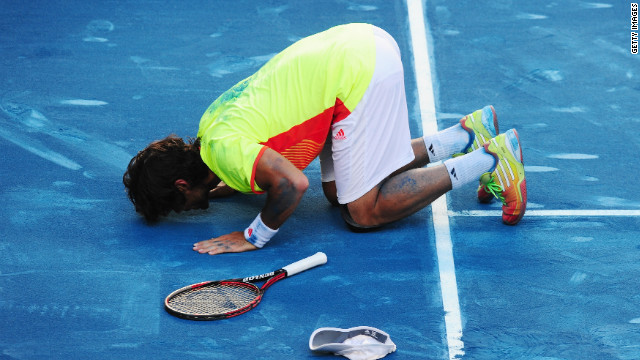 Fernando Verdasco kisses the blue clay in Madrid after beating world No. 2 Rafael Nadal in a huge upset. "I never was in control of the match, I didn't know how to win a point," said Nadal, who is the modern era's "King of Clay."
Nadal's shock exit only added fire to complaints the blue clay is too slippery. Even before his defeat, the Spaniard tweeted: "The history of clay court was on red. It wasn't on blue. Only one person wins -- the owner of the tournament."
Novak Djokovic, who beat Nadal in last year's final on red clay, has been an outspoken critic of the surface, saying: "I played my first official match on blue clay and I have to admit I was not very happy. Next time I have to bring skates instead of shoes, it was sooo slippery."
Not all the feedback has been negative. "I think it's the same, it's just you don't get as dirty," Serena Williams tweeted.
Behind the blue revolution is Romanian billionaire, Ion Tiriac. The former French Open doubles winner and manager to Boris Becker pioneered the first blue hard courts at his indoor event in Stuttgart -- a lead followed by the Australian and U.S. Opens.
Nadal throws his towel -- emblazoned with the logo of sponsor Mutua Madrilena -- into the crowd. Tiriac says improving the experience for television viewers watching his $10.6 million tournament was a major factor in the switch to blue.
Performance specialist Alistair McCaw says the slippery surface isn't due to the color but the implementation. "The amount of clay covering the surface is lesser than normal. If you dig your foot into the surface and remove some of the clay, you will notice that the underlying surface is a hard rubber-like mat," he said.
Recently-retired tennis star Ivan Ljubicic says the biggest challenge at Madrid isn't the clay -- it's the altitude. Balls fly faster through thinner air, and Madrid is 650 meters above sea level.
The blue clay court is made the same way as the red, with bricks ground into tiny fragments and spread over the ground in two different layers. However, in Madrid these bricks are stripped of their iron oxide (the chemical that provides the original color) and then treated with dye.
The tournament is seen as an important buildup to the real clay court crown -- the French Open. Players have argued it's difficult enough adjusting to the conditions in Madrid, without then having to change their game at Roland Garros at the end of the month.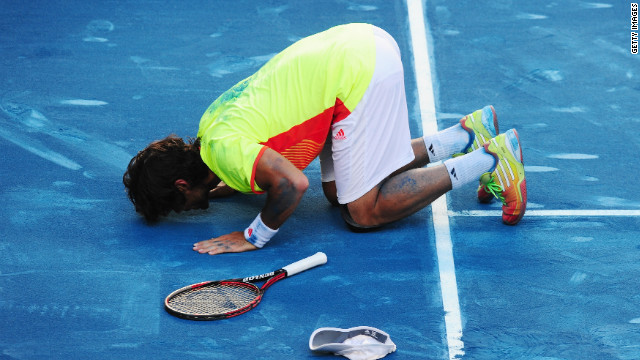 Madrid's clay controversy: Why so blue?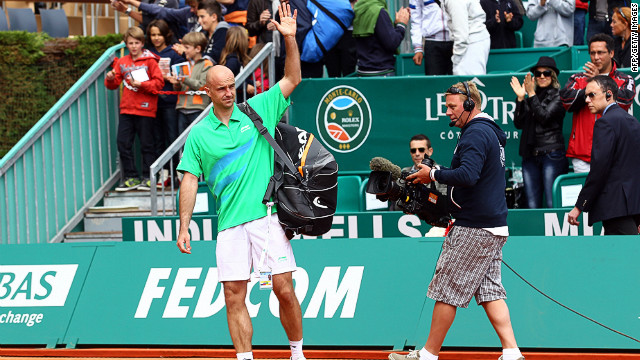 Ivan Ljubicic bows out of the Monte Carlo Masters and leaves the stage of men's professional tennis for the last time at the age of 33.
ATP chief Brad Drewett (L) and director Zeljiko Franulovic present the Croatian with a special trophy and gift to mark his retirement from tennis. Drewett described Ljubicic as "a true gentleman and ever popular amongst his peers."
Ljubicic and wife Aida (holding their son Leonardo) with Slavica Radic, a fellow Croatian who is the former spouse of Formula One boss Bernie Ecclestone.
Ljubicic -- seen here giving tips to Rocco, the son of his coach Riccardo Piatti, at the 2008 French Open -- also has a daughter Zara, who was born in November 2011.
Two seasons ago, a 31-year-old Ljubicic defied critics and age to triumph at the prestigious Indian Wells Masters tournment in California. The win made him the oldest first-time winner of an ATP Masters 1000 event.
Ljubicic reached a career-high ranking of No. 3 in the world in 2006 -- a year in which he won three ATP titles, including this one in Vienna. "I felt like I was No. 1 because at the time it was impossible to get to (Roger Federer and Rafael Nadal). It is something I am really proud of. I felt like the No. 1 of normal people," he said.
Croatia's team of (L-R) Mario Ancic, Goran Ivanisevic, Ljubicic, Ivo Karlovic hold the Davis Cup trophy aloft for the first and only time so far after defeating Slovakia 3-2 in Bratislava in 2005.
The victorious team parade a replica Davis Cup trophy in the main square in Zagreb.
One of Ljubicic's finest moments on a tennis court came when he and Ancic secured a bronze medal for Croatia at the 2004 Athens Olympics in the men's doubles.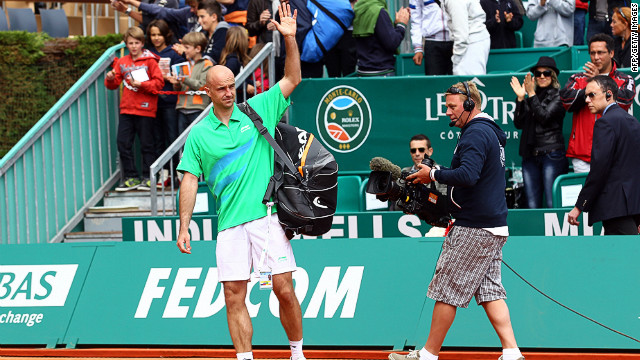 The career of Ivan Ljubicic
While players such as Marcos Baghdatis and Jo-Wilfried Tsonga -- both of whom he beat during that Roland Garros run -- were winning titles and climbing the rankings, Baker was trying to rescue his fading career.
"I think Marcus beat me a couple of times, but I got the better of him a few more times," Baker told CNN. "That was right when I was coming back from my first hip surgery.
"I had no idea I was going to have four more surgeries ... I can't remember who he beat, (David) Nalbandian and somebody else. It definitely gave me some motivation -- maybe if I come back I could have some good results."
Baker's return gained real momentum in Nice. Before losing to defending champion Nicolas Almagro in the final, he scored notable wins over former junior rival and world No. 14 Gael Monfils and Russia's former No. 3 Nikolay Davydenko, a 21-time title winner on the ATP Tour.
"Every time you go onto court you want to win," Baker told the ATP Tour's official website after his final defeat. "I am a competitor, I hate losing. But, when you look at the week as a whole, it has been an unbelievable week.
"I hoped to qualify at the start of the week and win a match or two before going to Roland Garros. I obviously did much better.
"I think even in the qualifying, I felt as if I was playing pretty well. I won my three matches easily and knew I was playing good tennis."
Baker's compatriot John Isner, ranked 11th in the world, is pleased to see his former junior rival back competing at the highest level.
"We are virtually the exact same age," Isner told CNN. "We were born days apart in and played in the juniors, he was hands down one of the best players in the country.
"He definitely deserves it and he has worked really hard. And he hasn't let all of these obstacles discourage him.
"He is still doing what he loves and that is playing tennis -- and he is doing very well. You know, without more injuries and if he can stay healthy, I can see him in the top 100."