STORY HIGHLIGHTS
Justin Dufner leads FedEx Cup standings after his second win in three weeks
The 35-year-old hoping to qualify for U.S. Ryder Cup team in September
In 22 days he has pocketed more than $2.2 million and got married
Former U.S. Ryder Cup player Anthony Kim suffers injury setback
(CNN) -- In just over three weeks, Jason Dufner has won his first two PGA Tour titles and got married.
As the new leader of the FedEx Cup series, the American has catapulted himself into the top-15 of the world rankings and is considered a real contender to win his first major at next month's U.S. Open.
But what he really wants is a spot in Davis Love's Ryder Cup squad come September as the U.S. team seeks to avenge the 2010 defeat by Europe.
"I hope it gets Davis Love's attention. I think I will be No. 1 in the points, so I hope that gets his attention," Dufner told reporters after sinking a final-hole birdie to avoid a playoff at the Byron Nelson Championship on Sunday.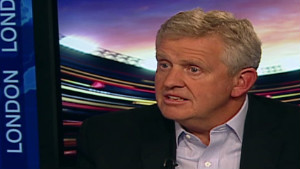 Monty: Difficult time for Tiger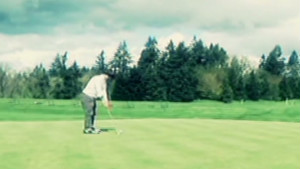 The quest to become a pro golfer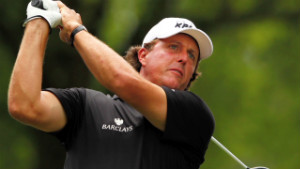 'Lefty' to enter golf's Hall of Fame
"Obviously being a Ryder Cup year, that would be special to have on your resume and play in, even if it's only for one time. That was one of my main goals. The FedEx Cup, being No. 1 is a great position to be in, but we're maybe a little more than halfway through, so we have a long haul on that."
Having been winless for 163 PGA Tour starts, Dufner finally broke his duck in New Orleans at the end of last month when he beat three-time major winner Ernie Els in a playoff to claim the $1.15 million first prize at the Zurich Classic.
The 35-year-old then wed his partner Amanda, had his honeymoon at last week's Players Championship in Florida and took home another $1.17 million in Texas on Sunday as he denied fellow Alabama resident Dicky Pride the chance to claim his second title 18 years after his first -- which would have been a record gap.
"All these things that come with winning are great but I don't think much about 'em, other than the Ryder Cup and trying to win tournaments," Dufner said.
"You probably couldn't dream it any better than what's been going on here. The wedding has been in the works for close to a year so -- I guess I proposed in July -- but to win two events and get married in the span of 22 days, it's pretty remarkable.
"Amanda and I are lucky to be in the position we're in and to have each other and enjoy what's going on around us right now."
Last year Dufner was twice denied his maiden victory in playoffs, the latter coming in the PGA Championship as Keegan Bradley claimed his first major, but he insists he never lost faith that the breakthrough would come.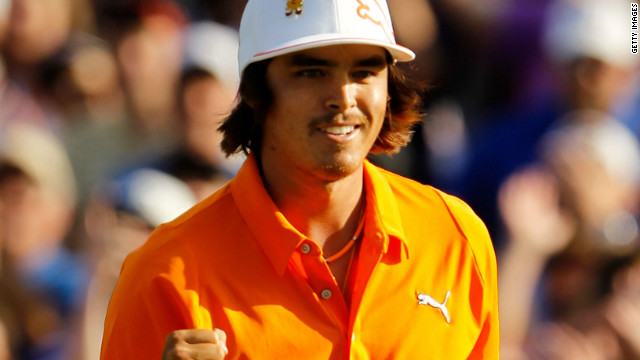 Rickie Fowler, one of golf's most colorful characters, celebrates his first PGA Tour title at Quail Hollow, where he won in a playoff against 2010 champion Rory McIlroy and D.A. Points.
Fowler holds the Wells Fargo Championship trophy alongside his mother Lynne (letf) and girlfriend Alexandra Brown.
The 23-year-old wished his close friend Bubba Watson had been there to help celebrate. Fowler was on the green when Watson won his first major at the Masters in April, but the left-hander has played only one tournament since then as he is spending time with his newly-adopted son.
McIlroy (left) won at Quail Hollow in 2010 for his first PGA Tour victory, but lost out to Fowler in the rookie of the year award.
They played together for the first two rounds at last year's Masters, where McIlroy suffered a final-day collapse before winning his first major at the U.S. Open two months later.
They were paired again at the next major, the British Open at Royal St. George's -- where Fowler tied for fifth and McIlroy was 25th.
The duo's rivalry goes back to their amateur days, with Fowler helping the U.S. to beat Great Britain and Ireland in the 2007 Walker Cup on McIlroy's home soil at the Royal County Down Golf Club.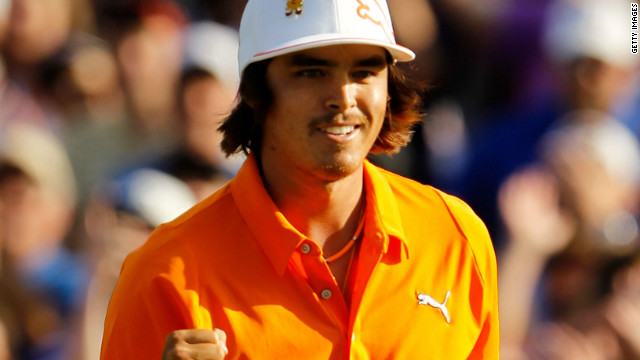 Fowler's first PGA Tour title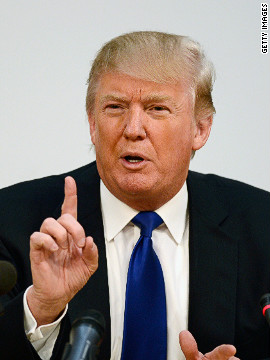 Donald Trump appeared at the Scottish parliament to express his objection to a proposed wind farm off the coast of his new golf course and hotel complex in Aberdeenshire. He claims he was misled by Scotland's first minister Alex Salmond over the offshore development.
Protestors on both sides of the argument gathered outside parliament in Edinburgh as Trump gave evidence inside. The Trump International Golf Links have attracted praise and scorn in equal measure.
Donald Trump received a bagpipe welcome on one of his visits to the site of his championship course in Aberdeenshire.
The 3rd hole of the championship course is cut hard against the Aberdeenshire coastline.
Architect Martin Hawtree has sculpted the course using giant sand dunes with a perfect example the 10th hole.
A illustrative depiction of the proposed wind farm installation off the Aberdeenshire coast near Menie. Trump says he wouldn't have even considered building his golf complex if he thought it would the proposal would go ahead.
Scoltand's first minister Alex Salmond is a keen golf fan but his government faces a difficult decision over the off shore windfarm.
Is the sun about to set on Donald Trump's plans for a golf complex capable of hosting Ryder Cups and the British Open?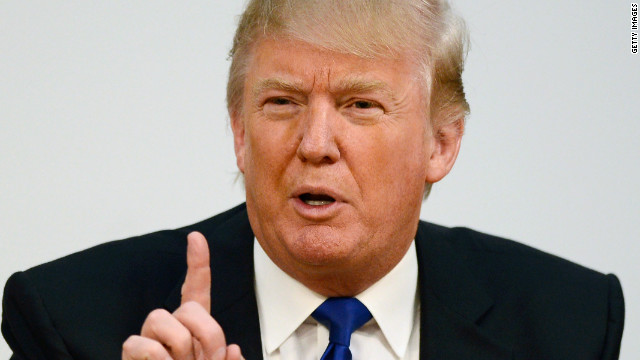 Trump threatens to sue Scotland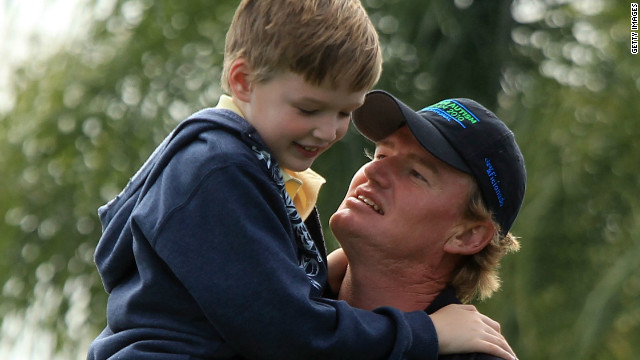 Ernie Els is most famous for his golfing exploits, but as his career reaches its twilight years he is focusing on a cause dear to his heart.
The former world No. 1swings his son Ben over his shoulder during the fourth annual Els for Autism Pro-Am charity golf tournament, held in March 2012.
Ben, seen here at another fundraising tournament in 2010, was diagnosed with autism when he was four years old.
Now nine, the youngster still struggles to speak and attends a specialist school in Florida. He is pictured here with his father in their former home in England in 2003.
Els often returns to his native South Africa for vacations with his wife Liezl, Ben and daughter Samantha. He has invested heavily in the Cape region where he grew up, opening a golf foundation for disadvantaged youngsters, a wine and restaurant business and a resort.
Els (pictured with Liezl with Ben in 2011) says he has met some families with three autistic children and admitted it would be "one of the hardest things in the world."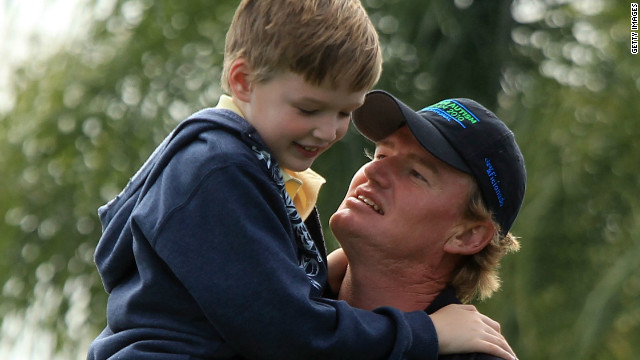 Ernie Els: A father's love
"People don't realize how fine the line is between winning. Sometimes that can be a hard pill to swallow, but when I've been on the other side of it, I always took encouragement from it, that I was playing great golf, and my time was going to come," he said.
"I think it really just propelled me this offseason. I played some events overseas where I played well, and I was thinking coming into the beginning of this year that I could play some really good golf. It's time to win some events out here.
"I feel comfortable on the golf course when I'm out there. I feel like I'm in good control of my game, getting better emotionally with dealing with the pressures of trying to win out here."
Meanwhile, former U.S. Ryder Cup player Anthony Kim has no chance of qualifying for this year's match in Illinois after being ruled out for up to five months with arm injuries.
Kim missed the 2010 defeat in Wales after having thumb surgery, and now he faces another long rehabilitation after damaging his right elbow when he hit a rock at the Texas Open as well as suffering from tendinitis in his left forearm.
"I'm obviously disappointed because I've been fighting to get my game back on the right track and having an injury hold me back is frustrating," the three-time winner said in a statement on the PGA Tour website.
"I've been through this process before, though, and know that you have to put in your work with treatments to get healthy. That will be my focus for the next four or five months so I'm in a position to return healthy towards the end of the year and be fully ready for 2013."