STORY HIGHLIGHTS
NEW: At least 37 people die in violence Friday, an opposition group says
Kofi Annan's spokesman says the peace plan is "on track"
The new attacks cast doubt on the regime's willingness to comply with the peace plan
The attacks come a day after violence flares at Aleppo University
(CNN) -- Syrian government snipers and other forces stalked opponents in homes and neighborhoods Friday in a campaign of gunfire, shelling and arrests amid mass protests against the rule of President Bashar al-Assad, an opposition group said.
At least 37 people died in the violence, including 10 in Damascus, seven in Idlib, six in Hama, five in Homs, four in Aleppo, two in Deir Ezzor, two in Daraa and one in a Damascus suburb, according to the opposition Local Coordination Committees of Syria.
Three of the victims in Idlib died from torture after their arrest several days earlier, the organization said. The three had been held at an environmental development center that had been transformed into a jail, the group said.
Government tanks shelled the town of Sharaei, destroying at least five homes, the LCC said.
In the town of Anadan in Aleppo province, security forces stormed a home and killed a man, his wife and son, the opposition group said. Local activists said they will be buried after Friday prayers.
In Damascus Countryside province, forces raided homes in the town of Qaboun, activists said.
In Habeet, in Idlib province, activist Ahmed Salem told CNN by telephone that participants in a "huge protest" were chanting the names of students who died in violence Thursday at Aleppo University. He said security forces were firing on people approaching the city gates, but no forces were inside the town.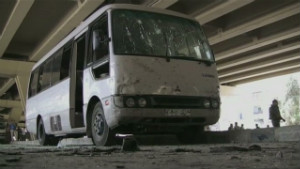 Suicide bomb in Damascus targets troops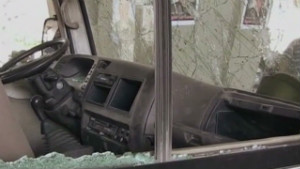 Annan's Syria peace plan may be dead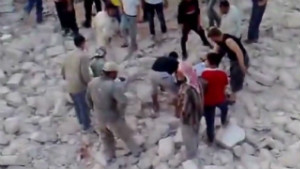 Opposition: Syria attack kills dozens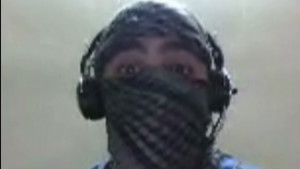 Report: Syrian killings after U.N. visit
The new attacks came a day after violence flared at the sprawling Aleppo University in the country's largest city, one of several schools where anti-government protests have erupted recently. Seven were killed at the university Thursday.
CNN cannot independently verify reports of violence and deaths within Syria because the government has restricted access by most of the international media.
The latest attacks brought forth new doubts about the regime's willingness to comply with the peace plan put forward by Kofi Annan aimed at ending the 14-month uprising.
But a spokesman for Annan, a U.N. and Arab League joint special envoy, said Friday that it will take some time for the plan to take hold.
"The Annan plan is on track and a crisis that has been going on for over a year is not going to be resolved in a day or a week," spokesman Ahmed Fawzi said. "Sadly, time is a luxury that we don't have. But realistically, it's going to take a little more time to pull all the strings together, but rest assured that they are being pulled together."
There are no big signs of compliance with the plan, he admitted, but he said there are small signs. For instance, some heavy weapons have been withdrawn and some violence has receded, he said.
"There are signs on the ground of movement, albeit slow and small," Fawzi said.
The head of the U.N. mission in Syria, Gen. Robert Mood, said the government is allowing the observers access and the team has seen more commitment to the cease-fire plan.
"What my observers have seen is that, in specific locations, we have seen more commitment on the ground by the government," Mood said. "We are seeing positive signs on the ground."
Activists in the city of Maaret Nouman in Idlib province reported that a group of U.N. observers arrived "suddenly" on Friday and met with residents there.
The cease-fire nominally went into effect April 12. It is part of a six-point peace plan negotiated by Annan.
The plan includes the government allowing humanitarian groups access to the population, releasing detainees, starting a political dialogue and withdrawing troops from city centers -- a mandate the government has not met, according to the United Nations.
Dozens of unarmed military observers are in Syria. A total of 300 are expected to be in the country by the end of the month to monitor the cease-fire and the peace plan.
Syria's protests started peacefully in March of last year, but a government crackdown spawned violence that has left thousands dead and prompted some military defectors to take up arms against the regime forces. The government has consistently blamed the violence on "armed terrorists."
The United Nations estimates that at least 9,000 people have died in the conflict while opposition groups put the death toll at more than 11,000.
CNN's Amir Ahmed and Joe Sterling contributed to this report.