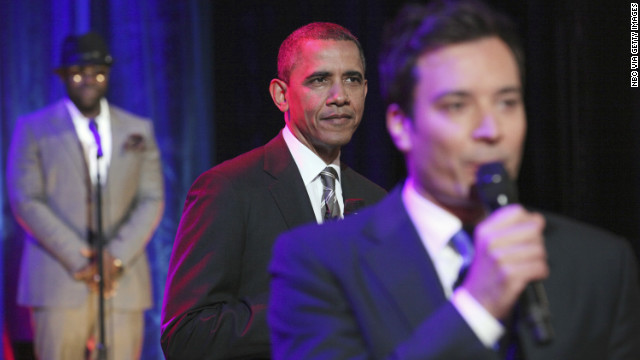 President Barack Obama joins "Late Night" host Jimmy Fallon and The Roots to "slow jam" the news on April 24 at the University of North Carolina at Chapel Hill.
After speaking at a World AIDS Day event, Obama chats with U2's Bono as singer Alicia Keys looks on at George Washington University on December 1, 2011.
Obama appears on "The Tonight Show With Jay Leno" on October 25, 2011. During a wide-ranging interview, the president criticized Washington's harsh political climate.
Oprah Winfrey interviews the president and first lady Michelle Obama on April 27, 2011, at Harpo Studios in Chicago. They talked about the release of his birth certificate.
Obama waves alongside music legend B.B. King during the National Christmas Tree Lighting ceremony on December 9, 2010.
Obama spars with Jon Stewart on "The Daily Show" on October 26, 2010. He was the first sitting president to appear on the satirical television show.
Before a youth-oriented town hall, Obama greets moderator Sway Calloway in Washington on October 14, 2010. The event was broadcast on MTV, BET and CMT.
Obama and his daughters, Malia and Sasha, sing with rapper Common, singer Jordan Sparks and "American Idol" judge Randy Jackson during the National Christmas Tree Lighting ceremony on December 3, 2009.
President Obama leads a birthday salute to Sen. Ted Kennedy in Washington on March 8, 2009. He was joined onstage by performers such as comedian Bill Cosby, left, and singer-songwriter James Taylor, right. Kennedy's birthday was February 22.
Musician Stevie Wonder laughs with Obama during a performance at the White House on February 25, 2009. Wonder was awarded a Library of Congress Gershwin Prize for Popular Song.
Is Obama the hip president?
Is Obama the hip president?
Is Obama the hip president?
Is Obama the hip president?
Is Obama the hip president?
Is Obama the hip president?
Is Obama the hip president?
Is Obama the hip president?
Is Obama the hip president?
Is Obama the hip president?
STORY HIGHLIGHTS
A Karl Rove-led super PAC ran ad saying Obama is "cool" but ineffective
Dean Obeidallah says he thought being cool was a good thing
He says Rove's group realizes Mitt Romney is "cool-challenged"
Obeidallah: The ad seeks to convert an Obama positive into a negative
Editor's note: Dean Obeidallah, a former attorney, is a political comedian and frequent commentator on various TV networks, including CNN. He is the editor of the politics blog The Dean's Report and co-director of the upcoming documentary, "The Muslims Are Coming!" Follow him on Twitter.
New York (CNN) -- When I was growing up, my friends and I all wanted to be cool -- like Al Pacino, Robert De Niro or, of course, the king of cool at the time: Fonzie. (I should note that I grew up in an Italian neighborhood.)
Being "cool" was a good thing.
Today it appears that being "cool" could be a bad thing, at least if you are running for president of the United States.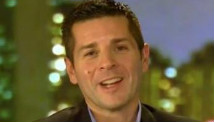 Dean Obeidallah
That theory surfaced in an ad from a Republican super PAC headed by Karl Rove.
The super PAC American Crossroads argues in its campaign ad that Barack Obama is "too cool" to be president. The attack ad shows President Obama "slow jamming" the news on Jimmy Fallon's NBC late-night talk show, singing an Al Green song and chugging a beer. (Obama drinking a beer must confuse those Republicans who still think he is a Muslim.)
Sure, Obama can sing, spar with late-night comedians and charm talk-show hosts. Still I am not so sure I would classify him as being "too cool." To me, Obama is more of a mix of cool and nerdy -- sort of a cross between Denzel Washington and Harry Potter. Obama may have soul, but he likely also has "Star Wars" toys.
You could even say he may be more geeky than cool. Obama has long collected comic books and when he recently posed for a picture with the actress who played Lt. Uhura on "Star Trek," Obama admitted he was a Trekkie -- he even flashed the Vulcan salute which means "live long and prosper. On the geek to cool meter, that definitely tips towards geekdom.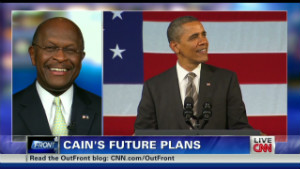 Herman Cain: Obama's singing 'OK'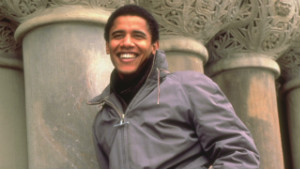 Exes share glimpse of young Obama
Follow @CNNOpinion on Twitter and Facebook/CNNOpinion.
And yet in today's world, geeks can actually be cool. They're no longer depicted the way they were in the "Revenge of the Nerds" movies with pocket protectors, calculator watches and Coke-bottle lens glasses. Geeky people are the model of success, the ultimate expression of cool -- think the late Steve Jobs.
At the risk of agreeing with Rove, I think he's correct that Obama would be considered cool. But is that bad?
Rove thinks so. Indeed, Rove's ad claims that "America got one cool president" but then cites statistics showing job losses for young people. The ad concludes by posing the question: "After four years of a celebrity president, is your life any better?" Taking Rove's argument to its logical "Spock"-type conclusion -- if Obama was not cool, he would be a great president and America would be better off.
Let's see if that theory is accurate. No one would argue that George W. Bush was cool. Yet if Rove's proposition is correct, Bush should have been one of the greatest presidents ever.
While some may miss Bush -- and those people would be mostly comedians such as myself -- by the time he left office, he had a 22% approval rating, one of the lowest ever for an outgoing president.
So it appears that lack of cool does not equal fantastic president.
What is Rove's real point? Is it personal? Was Rove picked on as a child by the cool kids in his school? Did they give him wedgies or not let him sit with them at the lunch table in the cafeteria? Is this ad simply Rove's "Revenge of the Nerds" moment to lash out at Obama for being the cool guy?
Maybe but more likely it's political. Rove knows that the presumptive Republican nominee Mitt Romney is at best "cool-challenged." Rove is simply trying to turn one of Obama's assets into a liability.
Will it work? Do we want a less than cool president? And if this ad gets traction, will Rove release other ads attacking Obama's strengths? Will we soon see ads claiming Obama is "too articulate" or in too good a shape to be president?
Only time will tell, but if this is the type of ridiculous argument we are hearing six months from Election Day, I can't even imagine the insanity we will see as we get closer to November 6.
The opinions expressed in this commentary are solely those of Dean Obeidallah.