Exclusive: Former PM: William and Kate reinvigorated monarchy
updated 5:29 PM EDT, Thu May 3, 2012
STORY HIGHLIGHTS
Former British PM impressed by young royals
John Major tells CNN: I think that Catherine has been faultless so far
He says Prince William is helping modernize the family's image
Editor's note:
London (CNN) -- The former British Prime Minister, Sir John Major, has credited the Duke and Duchess of Cambridge, William and Catherine, with reinvigorating interest in the British monarchy.
Speaking about the couple's wedding last year he told CNN: "It was a truly lovely day and I think the whole world saw that. And of course, that helps."
Major also acted as a guardian for Prince William's interests after his mother died and maintains close links with the monarchy. In 2005 he was made a Knight of the Garter which is the highest honor the Queen can bestow.
Major told CNN: "People see that iconic figures -- whom they see only at a distance and they perhaps never meet -- have the same emotions, same feelings, the same cares, the same loves that they have in their own lives. I think the Royal Family has communicated that better in the last couple of decades than perhaps at any earlier time in our history and it has had an impact."
Major notes how Prince William in particular has helped modernize the family's image: "People are very happy with the way he has risen to the challenges he faced and I think even more than that, they see him as a very human individual and I think that is very important."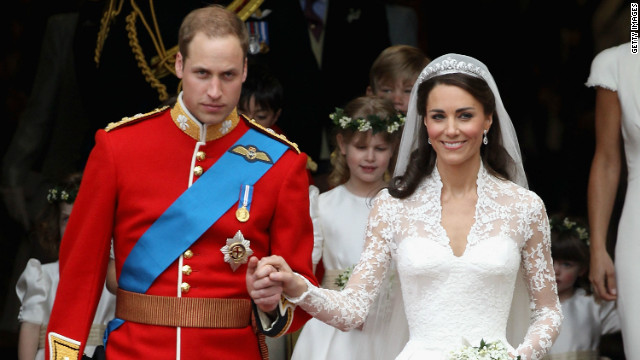 Getty Images photographer Chris Jackson talks to CNN about key images of Kate Middleton: "I was lucky enough to be positioned right outside the front of Westminster Abbey. I was seriously nervous. I had to get this picture. As they came out the front door, the crowd roared and I was just shooting away and you literally only had a matter of minutes, if that."
Jackson on THAT photo of Pippa Middleton: "You never know exactly what's going to happen afterwards, what the media are going to talk about but I did really feel that this was a strong image. I mean how often do you take a picture where you haven't got someone facing you, you can't see their face? I didn't realise it would be quite such a big deal."
Kate meets Reese Witherspoon in Los Angeles: "I think the thing for me, which really struck me about this moment was having a chat with Reese [Witherspoon] before, she seemed so excited about meeting Catherine. This is someone who mixes with Hollywood royalty every day. But meeting actual royalty was just an incredible thing for her."
On the photo that stirred false pregnancy rumors: "I'm not sure if someone made a joke or Prince William said something to her but she just sort of laughed a bit and held her hands there and obviously it's a fortunate or unfortunate picture, depending on how you're looking. The picture has winged its way around the world onto numerous front pages."
On Kate's official apperance after her engagement to Prince William: "From the point of view of pictures and moving images, I think Catherine always looks very confident. Even from her first appearance, I remember up in north Wales, she stepped out of the car with a huge smile on her face."
Jackson: "She's developed a few mannerisms. Photographing her on a regular basis, I notice. You know, there's a laugh where she comes back and she laughs and looks at the camera. She often uses her handbag almost like a security blanket. It all looks great, it doesn't look bad at all."
Jackson: "She always enjoys chatting to people and she gives people a great deal of time. Quite often you'll see Prince William has walked off ahead but she is left chatting with someone because she wants to keep talking to them."
Jackson: "This was one of her solo engagements which she made while William was in the Falklands flying rescue helicopters. It just really shows that she gets stuck in and she's got the common touch and a real affinity with the children."
Jackson: "Some of the fashionistas were getting very excited about Kate's jeans. She looked amazing, again. I think she was a little bit nervous when she arrived. But she knocked the ball around for a bit and I think the nerves evaporated slightly. It's great seeing her get stuck in and she doesn't hold back."
Jackson: "She looks great in pictures. There's much talk about her weight. The fact is she's slightly slimmer. I think she looks healthy. It means that clothes look really good on her."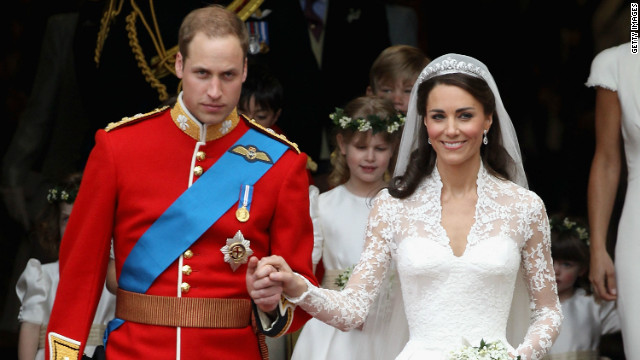 Royal photographer's year with a duchess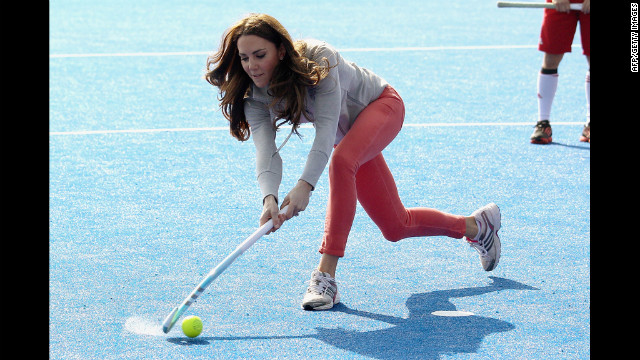 The newest addition of the British royal family, Catherine, Duchess of Cambridge, celebrates her first wedding anniversary with Prince William of Wales, Duke of Cambridge, this weekend. She's been on the move since her marriage, including playing field hockey with the British team in London on March 15.
Catherine's sister and maid of honor, Pippa, has become a celebrity in her own right. She competes in numerous athletic events, such as a cross-country ski marathon in Sweden on March 4.
William and Catherine made a 12-day North American tour over the summer. In Canada, they crewed dragon boats on Dalvay Lake on Prince Edward Island.
Pippa Middleton's every move -- including jogging in London on July 14 -- is chronicled by the paparazzi.
Catherine kicks off a street hockey game during an official welcome ceremony July 5 in Yellowknife, Canada.
Pippa Middleton ice skates during an event November 21 in London.
Catherine has devoted much time to charity, including helping open the Treehouse Children's Hospice on March 19 in Ipswich.
Pippa Middleton's athletic endeavors included the GE Blenheim Triathlon at Blenheim Palace on June 4.
The royal couple's Canada trip included canoeing on Blatchford Lake.
Catherine steers a dragon boat before a race against her husband on Dalvay Lake.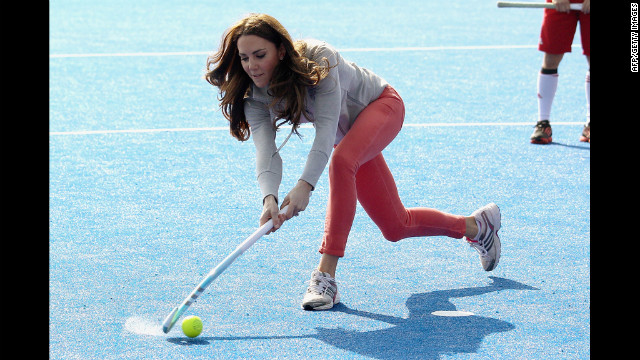 Photos: Kate and Pippa: Sisters on the move
William is a search and rescue pilot for the Royal Air Force and must decide soon if he wants to stay on in the service for another three years.
"I think his service career is something that matters a very great deal to him, as it does to Prince Harry. So I think he is well aware of the responsibilities that lie ahead but there's a greater freedom these days for members of the Royal Family to pursue their own lives than perhaps there has been sometimes in the past and in the case of Prince William, he's pursuing that in terms of his military career," Major said.
And what of the newest addition to the royal family?
"I think that Catherine has been faultless so far and I think the whole world has seen that," says Major.
A royal source told CNN last month that Queen Elizabeth II has given the Duchess of Cambridge a lot of time as she settles in to the family.
Major adds: "Of course she wants her grandson and her grandson's wife to be successful and of course she offers help and they'd be foolish not to take it. Now plainly, one can, even looking from the outside, see what a good relationship actually exists there and one forgets sometimes."
The former prime minister says the Catherine has handled the pressure of her high profile brilliantly.
"It isn't easy -- suddenly to find yourself the focus of world attention, to find whatever you do is the subject of publicity, whatever you wear is the subject of comment. It's not easy at all. It's a tremendous imposition suddenly. It takes a lot to get used to but she has very good advice and I think she has handled it as well as it could possibly have been handled."
When I asked the former prime minister if she was a natural, her replied: "Oh I think she's a natural. Don't you?"