Story highlights
Tim Stanley: Gingrich's campaign, kept alive by showmanship, ego, is over
He says Gingrich has pattern of ambition, bravado, success, disappointment, moving on
He says Gingrich's heart didn't seem in this run; he made self-defeating campaign decisions
Stanley: Why didn't he quit while he was ahead? He started to believe his own success story
(CNN) —
If I had my way, Newt Gingrich would run in every presidential primary there ever was. This year, his ego made him shine in a Republican field populated by nonpersonalities. He's certainly a lot more fun than the presumptive nominee. Having Mitt Romney at your cocktail party is the social equivalent of two people not turning up.
But with the defeat in Delaware, Gingrich's run is over. How the journalists shall miss him. His 2012 candidacy was indicative of a career kept alive by showmanship, and undermined by colossal arrogance.
If Sinclair Lewis had lived long enough to write a novel about Newt Gingrich, he'd have cast him as a grifter. He'd move from town to town, living out of a suitcase and renting by the night. Gingrich would probably sell shares in The Fully Patented Ultra-Sonic Moon Shuttle, an expensive stake in a nonexistent rocket. "Reserve your ticket to the stars! Dip your toes in the Sea of Tranquility! Breathe the mineral rich air of the moon!" Of course, as soon as the jig is up, he'd be gone – leaving behind irate debtors, bankrupted old ladies and the odd angry husband or two.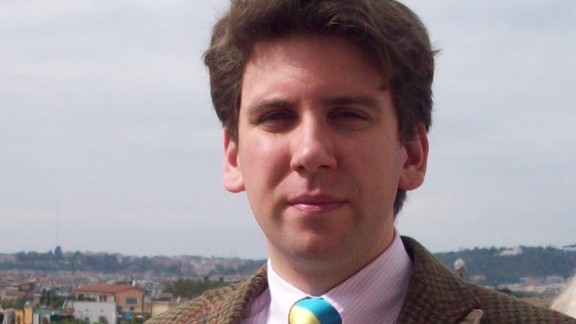 A fantasy perhaps, but Newt has always lived on his wits, surviving only so long as people never spotted the con. The clues were there at the very beginning of his career, when he took a position teaching history at West Georgia College in 1970. Within a year, the 28-year-old applied to be college president. When that failed, he waited another year before trying to become head of the department. Again, he was rebuffed. After delivering a handful of lectures on "futurism" and "environmentalism," this ambitious young man defected to the geography department.
That's been the pattern of Newt's life: Ambition and bravado open a limited period of attention and praise, followed by disappointment, a quickly packed suitcase and a fast cab ride out of town. "Take me to the airport, buddy," says Newt as he ducks out of sight onto the car floor.
Elected to Congress in 1978, Gingrich shifted from being a self-described "Rockefeller Republican" to a man who liked to see himself at the heart of the conservative revolution. Ronald Reagan thought little of his ideas and his Georgia constituents grew tired of a man with a reputation for preferring Washington to Georgia. After redistricting forced a move in 1990, Newt won the primary for a new seat by just 980 votes and the general by only 978. Shockingly low totals for a man who had talked himself into becoming Republican minority whip the year before.
Follow @CNNOpinion on Twitter and Facebook.com/cnnopinion
Newt's greatest moment in the House was his promotion of the Contract with America, which assisted in the 1994 Republican midterm landslide. It was full of Gingrich's futurist passions, unveiling a new brand of conservatism that wasn't just about shrinking the state but financing a bundle of "new ideas" that would improve the lot of all Americans. It looked for a while as if Newt had redefined the American Right.
Again, he blew it. Clinton refused to grant some of the harshest cuts in the contract and the federal government went into shutdown. Gingrich had the advantage until, during a press conference, he suggested he had forced the shutdown because Clinton had ignored him during a flight from Israel. The Clinton White House released a photo of the president chatting happily with the speaker on the plane and Gingrich's position collapsed.
Rick Santorum later described Newt's time as speaker as "an idea a minute" – a series of brainwaves with no follow-through. Santorum's colleagues agreed, for in 1997 there was an attempted coup to oust him. He survived by the skin of his teeth, but was finally forced out in 1999 after the GOP suffered the worst performance of a party that did not control the White House for 64 years. There's a simple reason why Gingrich did not run for the presidency in 1996 and 2000. By 1996, the public was tired of him. By 2000, his party was tired of him. It took 12 years for memories to fade.
Throughout that time, Newt kept threatening to run. His books always seemed to come out around election time, almost as if he were using a potential candidacy as a reason to go on chat shows and talk about his latest proposal to outsource Medicare to Mars or give fat people tax credits for gastric bands. Perhaps in 2012 someone called his bluff, forcing Newt to actually run. His heart could hardly have been in it. His first acts after declaring were to denounce his party's health care proposals and then go on vacation.
Yet 2012 proved to be his final, greatest delusion. Maybe aware that he couldn't win, and not particularly bothered one way or the other, Gingrich said whatever the heck he liked in the debates. He had enough spark and pep to make the bad memories and marriages seem like a detail. He caught the mood of a GOP tired of media clichés and gotchas.
It is true that his victory in South Carolina was a protest vote against Mitt's centrism, but there's a reason why Republicans chose him over Rick Perry or Rick Santorum. He articulated better than anyone else in the field the grass-roots anger at the mainstream media's perceived antipathy toward real conservatives. For paranoiacs who feared the race was being handed to Romney by MSNBC and The New York Times, Gingrich was their man.
But, yet again, Gingrich disappointed. He stumbled in the debate that followed South Carolina because the audience wasn't allowed to cheer him on. It wasn't the heavy loss in Florida that killed him off, but rather Rick Santorum's rise as a more appealing alternative tea party candidate. And at the very moment when he should have quit while he was ahead – fill that suitcase and get outta town – Gingrich pushed on.
Why? My theory is that he succumbed to the danger that hangs over every con artist: He began to believe the con. A switch flipped in his head and he came to think that, yes, Newt Gingrich could be president – it was fundamentally inevitable. And therein lies a lesson for all of us. You can fool some of the people all of the time, and all of the people some of the time. But things can only go wrong when you start to fool yourself.
Follow us on Twitter @CNNOpinion
Join us on Facebook/CNNOpinion
The opinions expressed in this commentary are solely those of Timothy Stanley.