STORY HIGHLIGHTS
Supreme Court hears arguments on Arizona's immigration law
State lawmakers and officials watch closely
Ruling on the Arizona law could have ripple effect
(CNN) -- Lawmakers across the nation closely followed Wednesday's Supreme Court arguments over the fate of Arizona's tough immigration law
After all, a handful of states have already passed similar laws that are also facing court challenges, and the Arizona decision will likely tip their cases one way or another.
But the ripple effect from the eventual ruling extends further.
"Every state is dealing with immigration," said Ann Morse, program director of the Immigrant Policy Project at the National Conference of State Legislatures. In 2011, all 50 states and Puerto Rico introduced a record number of bills or resolutions relating to immigrants or refugees, the conference has found.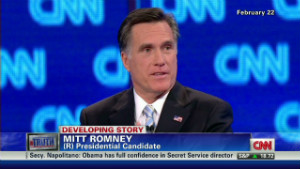 Latino vote in 2012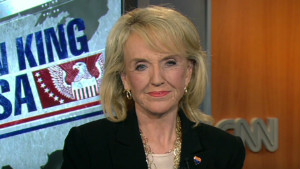 Brewer: I left Supreme Court encouraged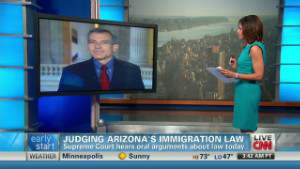 Schweikert on SCOTUS immigration case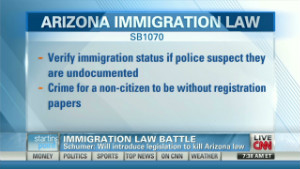 Supreme Court takes up immigration law
So every state is going to be looking at the Supreme Court decision on the Arizona law to see what next steps they will take in their legislatures, Morse said.
High court leaning towards Arizona?
The effect on other states will be noticed in next year's legislative sessions, as many state lawmakers have put their legislation on hold until the Arizona case is decided.
The current state sessions have seen the number of introduced immigration-related bills decline, she said.
The most immediate effect of the Arizona case will be in the states that have passed similar laws. Alabama, Georgia, Indiana, South Carolina and Utah all passed these stringent anti-illegal immigration laws, and all except for South Carolina already face court challenges.
Some suggested after the hearing that the questions and statements made by the justices hinted that they are leaning toward Arizona's side.
"Of course, we likely will not know the Court's decision for weeks. But I am filled with optimism -- the kind that comes with knowing that Arizona's cause is just and its course is true," Arizona Gov. Jan Brewer said.
Outside of Arizona, other states weighed in.
"The court, in this landmark case, will provide guidance on the validity of Arizona's immigration law which will impact Alabama's immigration law along with those of several other states," Alabama Attorney General Luther Strange said.
"I am cautiously optimistic that the Supreme Court will recognize that the states can play an important role in assisting the federal government in fulfilling its responsibility to enforce the immigration laws of this country," he added.
In Georgia, immigration lawyers have brought up the possibility of having parts or all of the state's immigration law invalidated if the government wins, according to state Sen. Vincent Fort, who opposes the Arizona law.
At the time the Georgia law was passed, proponents made it different from the Arizona law in ways they believed made it more difficult to challenge in court.
The news that the justices may be leaning toward Arizona's argument is troubling, Fort said, but it is too early to draw conclusions.
"You have to be real careful how you interpret how they're heading in a decision," he said.
Not all discussions on immigration at the state level have been about tough enforcement measures. Some states have passed resolutions honoring the contributions of immigrants to their communities, and others have asked the federal government to act more forcefully.
Brewer said that a recent trip to the border reminded her why her state had to act on the issue of illegal immigration.
"The job of securing the border is not done, not so long as drugs and humans continue to be smuggled north in large numbers at the direction of violent cartels and armed gangs," she said. "As governor, I have a duty to uphold the Constitution and a responsibility to protect the people of Arizona."