'Sex' and 'romance' inspire Richard Gere's boutique hotel
updated 6:53 AM EDT, Tue April 17, 2012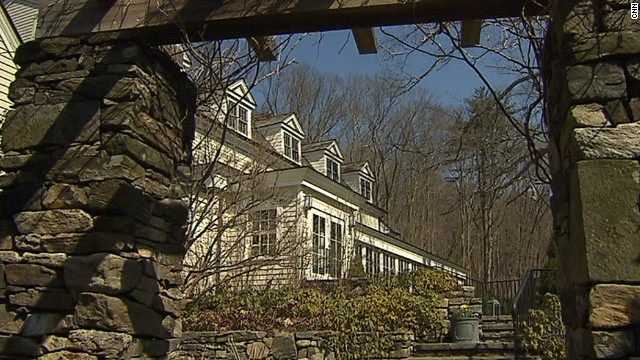 The Bedford Post is a luxury inn designed and owned by actor couple Richard Gere and Carey Lowell.
"It's just a relaxed place," said Lowell of the eight-bedroom hotel.
The homey reception sets the relaxed tone found throughout.
The inn includes a bar, cafe and a restaurant, all of which are open to guests and visitors from the nearby town of Bedford.
The facility has a yoga room which Gere hopes will enable people to gather and meditate together.
Wood beams from the building's original structure, dating back to the 18th century, have been retained.
The bathrooms of the Bedford Post have been designed to reflect respect and intimacy, says Lowell.
A variety of goodies adorn the counter of the Bedford Post's cafe.
The Bedford Post
The Bedford Post
The Bedford Post
The Bedford Post
The Bedford Post
The Bedford Post
The Bedford Post
The Bedford Post
STORY HIGHLIGHTS
Richard Gere and Carey Lowell have a boutique hotel in upstate New York.
The movie star couple's 'luxury inn' includes a yoga studio, bar, restaurant and cafe
Lowell says the hotel was designed to create an intimate, relaxed experience
(CNN) -- When Hollywood star Richard Gere selected the decor for the Bedford Post -- the boutique hotel he co-owns with his wife and fellow actor Carey Lowell -- there was one thing above all else that he wanted to embody in the design.
"Sex -- every choice in here was about sex," joked Gere, as he took CNN's Richard Quest on a tour of the eight-bedroom luxury inn.
This amorous sentiment was echoed in a slightly less forward fashion by Lowell, who said "romance" and "intimacy" were key inspirations behind the hotel's design. She said they had tried to create an open atmosphere where guests feel at home and comfortable to be themselves.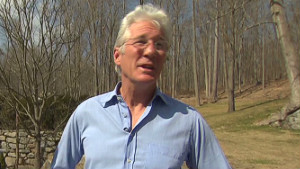 Richard Gere's boutique hotel
"It's just a relaxed place," she said, adding that each room had been designed to exude a "serene" aura -- reflected in the muted palette and earthy tones used throughout the inn.
See also: Marriott mogul's 55 years of hotels
Situated on the outskirts of the sleepy town of Bedford, in upstate New York, the Bedford Post is a renovated old country home that dates back to the 18th century. The movie-star couple bought the house after spotting it whilst horse riding in the area. At the time it was derelict, on the point of collapse, but they have renovated it to meet the specifications of a luxury retreat.
Both were keen to highlight, however, that they have been careful to remain true to the site's rustic charms.
"All the stone walls are from rocks that were here," Lowell told Quest, with Gere adding that many of its wood beams date back to the original building.
See also: World's most outrageous hotel amenities
Among its amenities, a yoga room provides communal space for exercise and meditation, while a restaurant, bar and cafe serve up gourmet food for hotel guests and Bedford residents alike.
It was this opportunity to create a gathering point for the residents of Bedford that Gere, the star of hit films Pretty Woman and An Officer and a Gentleman, says inspired him to open the hotel.
"This is an area with some extremely successful people and many different (types) of human experience," said Gere.
"I thought this could be the center of this village ... (a) place where people could come and discuss the world and how we can affect it in a positive way," he added.

updated 10:16 PM EDT, Wed May 15, 2013

Does the best transport technology come from outside the U.S? That was the question at the FutureCast debate.
updated 10:45 PM EDT, Tue May 14, 2013

Does the future of transportation and self-driving cars really mean the end of driving?
updated 11:00 PM EDT, Mon May 13, 2013

Transportation is on the cusp of being radically transformed by the digital revolution, from self-driving cars to intelligent public transit systems.
updated 4:31 AM EDT, Tue May 14, 2013

Airbus has showed off its new A350 XWB, rolling out its first flyable plane on Monday fresh from the paintshop in company livery.
updated 6:53 AM EDT, Mon May 13, 2013

The pictures might be NSFW -- at least if you're looking at them over lunch -- but Virgin Group founder Sir Richard Branson was certainly working it.
updated 11:23 PM EDT, Sun May 12, 2013

On the court and on the road all year round, tennis champion Rafael Nadal knows how to enjoy the traveling life.
updated 11:09 PM EDT, Thu May 9, 2013

The country's booming economy has been served by airlines that go bust, so is less ego and more business acumen needed?
updated 10:49 PM EDT, Thu May 9, 2013

The man behind India's tourism campaign is looking to bring the country up to speed with a new multi-billion dollar project.
updated 12:19 AM EDT, Mon May 6, 2013

Finding a good red wine at 35,000 feet isn't easy. We meet the men who put their palates to the test to pick the best.
updated 11:34 PM EDT, Thu May 2, 2013

London City Airport wants to eradicate the many nuisances associated with flying by embracing the 'Internet of Things'.
updated 10:35 PM EDT, Thu May 2, 2013

How can the Internet of Things transform your life? Our interactive show your how.
updated 11:54 PM EDT, Thu April 25, 2013

Running an airline creates a lot of waste. Food, fuel, and the millions of tons of waste from worn carpets, uniforms and seat cushions adds up.
updated 5:20 AM EDT, Wed April 24, 2013

Where are the world's most expensive airport to city center fares?