New Orleans police officer resigns after post on Trayvon Martin
updated 10:28 PM EDT, Wed March 28, 2012
STORY HIGHLIGHTS
NOPD superintendent: "(I) believe it is in the best interest of this department and this city"
Officer Jason Giroir was suspended without pay on Monday
"Act like a Thug Die like one!" he wrote on the website of CNN afiliate WWL
Editor's note: The killing of 17-year-old Trayvon Martin has sparked a national dialogue on race; now CNN wants to hear from you. At 8 p.m. ET Thursday at CNN studios in New York, Soledad O'Brien is hosting a town hall meeting called "Beyond Trayvon: Race and Justice in America." The special will air at 8 p.m. ET Friday on CNN.
(CNN) -- A New Orleans police officer who posted an offensive comment online about slain Florida teen Trayvon Martin resigned on Tuesday.
Superintendent Ronal Serpas accepted his resignation.
"My responsibility to the people of New Orleans, as well as to the professional officers on this police force, demanded I take swift action in this matter. I have accepted Giroir's resignation, and believe it is in the best interest of this department and this city," Serpas said.
Under a news story on Martin, officer Jason Giroir wrote on the website of CNN affiliate WWL: "Act like a Thug Die like one!"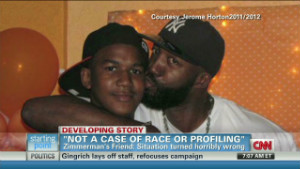 Martin's father: 'Trayvon is the victim'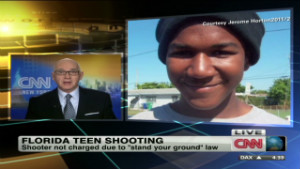 'Stand Your Ground' law under scrutiny
He admitted to the post and submitted his resignation after being told Serpas was calling for a pre-termination hearing, according to police.
The superintendent suspended Giroir without pay on Monday, when news of the incident broke.
"To say that I'm angry is an understatement. I'm furious," Serpas said then.
Trayvon Martin, 17, was killed February 26 as he walked back to his father's fiancee's house in Sanford, Florida, after a trip to a convenience store. Police say he was unarmed, carrying a bag of Skittles candy and an iced tea. He was shot by George Zimmerman, who has told authorities he was acting in self defense.
CNN's Joe Sutton contributed to this report.