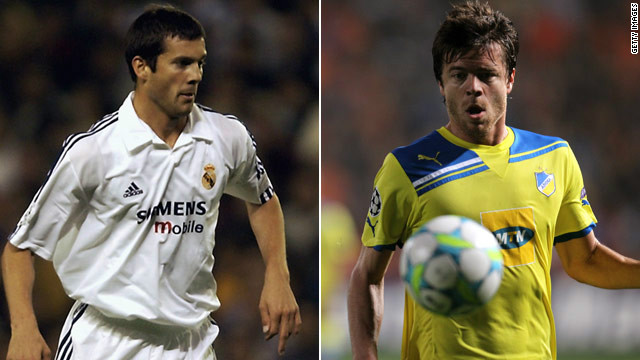 Santiago Solari (left) spent five years at Real Madrid between 2000 and 2005, during which time he won the European Champions League and two Spanish league titles. The Argentine midfielder's brother Esteban will play for Cypriot minnows APOEL Nicosia against Real on Tuesday.
Real's main goal threat will be Portugal's Cristiano Ronaldo, who has scored six times in the Champions League this season. By contrast, APOEL's top goalscorer is Gustavo Manduca who has scored three times. The Brazilian will be suspended for Tuesday's first leg in Cyprus.
The contrast between the two teams is obvious when looking at their respective stadiums. Real Madrid play at an 85,000-seater ground in the Spanish capital, which is named after the club's former chairman Santiago Bernabeu.
APOEL's GSP Stadium in Nicosia is modest by comparison, with a capacity of just 22,859.
Real's European pedigree is unrivaled, having won the continent's top club competition on a record nine occasions since 1956. Captain Jose Santamaria is pictured here lifting the European Cup after Real's win against French team Stade de Reims in 1959.
Real's last European title came in 2002, in the era of FIFA World Player of the Year winners Zinedine Zidane, Luis Figo and Ronaldo. The team were nicknamed the "Galacticos" due to the club's policy of recruiting expensive superstars.
APOEL are the first Cypriot team to reach the Champions League knockout stages. They continued their historic run in the round of 16, where they eliminated French side Lyon on penalties after the two-legged tie had finished level at 1-1.
Chelsea defender David Luiz (left) will be reunited with former club Benfica when the two teams square off for their first-leg match on Tuesday. The Portuguese club's main goal threat will be Paraguay hitman Oscar Cardozo.
Reigning champions Barcelona take on seven-time winner AC Milan on Wednesday. The match pits three-time World Player of the Year Lionel Messi, the leading scorer in this year's competition, against the talented Zlatan Ibrahimovic -- who left Barca for Milan in 2011.
Also on Wednesday, the pressure is on four-time European champions Bayern Munich, whose Allianz Arena will host the final in May. Germany striker Mario Gomez (left) has been in lethal form for Bayern, but Marseille upset the odds to eliminate Inter Milan in the last round as Brazilian forward Brandao scored the crucial away goal.
Solari siblings
Goals apart
The Bernabeu Stadium
The GSP Stadium
Rich history
Glory for the 'Galacticos'
History boys
Friends reunited
Clash of the titans
Home comforts
STORY HIGHLIGHTS
Spanish giants Real Madrid take on Cypriot minnows APOEL Nicosia on Tuesday
APOEL are the first Cypriot team to have reached the Champions League knockout stages
Real are aiming for a record 200th win in Europe's premier club competition
Real have played 343 matches in the competition, APOEL have played just 49
(CNN) -- Football's version of the fabled David vs. Goliath battle will begin on Tuesday as Europe's top club competition kicks off its quarterfinal stage.
In one corner, modern-day giants Real Madrid -- one of the richest sporting teams in the world, with a squad featuring the planet's most expensive player, Cristiano Ronaldo.
Seeking to find a suitable slingshot are the players of APOEL Nicosia, a tiny Cypriot club playing in the last eight of the UEFA Champions League for the first time -- indeed, being the first team from the Mediterranean island to even reach the knockout stage.
The gulf in pedigree between the two teams is immense.
Real, with revenue of more than €400 million ($530 million) last year, will seek to notch a record 200th win in the competition in the first leg in Nicosia. The Spanish league leaders last won the competition in 2002, but have an unmatched nine crowns since the first staging in 1955-56.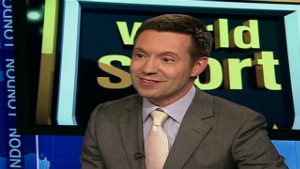 Champions League preview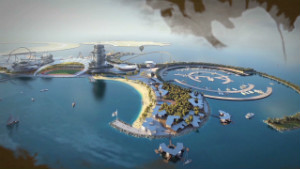 Real Madrid's football fantasy island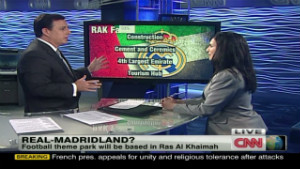 Football theme park to be based in UAE
APOEL have a yearly budget of €9 million ($12 million) and a squad featuring no big names, bolstered by several South Americans.
Both teams have a Brazilian player named Kaka -- Real's is an $85 million former world player of the year, while APOEL's is a defender on loan from German club Hertha Berlin who also played for the club's Nicosia rivals Omonia in 2010.
They have another thing in common, this time an Argentine link which further highlights the clubs' different worlds.
Santiago Solari was a midfielder who enjoyed a glittering career which saw him win the Champions League with Real in 2002 and Spanish league titles in 2001 and 2003.
But while Santiago played alongside "Galacticos" such as Zinedine Zidane, Luis Figo and Brazilian World Cup winner Ronaldo, his younger brother Esteban Solari was beginning his career with Buenos Aires club Defensa y Justice.
Santiago turned out for historic teams such as Argentina's River Plate and Italy's Inter Milan during 15 years as a player, but Esteban has enjoyed a more modest career.
The 31-year-old has played for nine clubs across three continents, waiting patiently for the chance to step out of his sibling's shadow.
"I spoke to my brother and other members of my family after the draw," Esteban Solari told UEFA's official website.
"We spoke a bit about the history of the club (Real) and who they are. But that doesn't change my feelings about this tie with respects to my brother having played for them.
My brother is obviously a big supporter of Real and he will be hoping that they can go on to lift the trophy
Esteban Solari
"I go into this game just like any other player in the team. We are confident and we believe in ourselves."
APOEL, who have played just 49 Champions League matches compared to Real's record total of 343, have already upset the odds to make it this far in the competition.
Ivan Jovanovic's team finished top of a group which contained Russia's Zenit St. Petersburg, Portuguese champions Porto and Ukrainian title winners Shakhtar Donetsk -- three teams who have all tasted glory in the second-tier Europa League in the last four years.
APOEL's unlikely run continued in the round of 16 with a dramatic penalty shootout victory over former French champions Lyon -- who had reached the knockout stages in each of the previous eight seasons.
Esteban Solari hopes his brother would not begrudge APOEL a semifinal berth, where the minnows would face either 1993 winners Marseille of France or Germany's four-time European champions and 2012 final hosts Bayern Munich.
"My brother is obviously a big supporter of Real and he will be hoping that they can go on to lift the trophy," the striker said. "But somehow, I believe there will be a piece of his heart rooting for my team as well."
Real will be motivated by the prospect of an "El Clasico" final against archrivals and Champions League holders Barcelona, after the two teams were kept apart in the quarterfinal and semifinal draw earlier this month.
Barca, who beat Real in the semifinals last year before going on to defeat Manchester United in the final, face a heavyweight clash against Italy's seven-time winners AC Milan on Wednesday.
Tuesday's other quarterfinal tie pits 2008 runners-up Chelsea -- who have enjoyed an upturn in domestic form since sacking manager Andre Villas-Boas earlier this month -- against Portugal's Benfica, who lifted the European Cup twice in the 1960s.