Egyptians vote in upper house election
updated 6:00 AM EST, Sun January 29, 2012
STORY HIGHLIGHTS
NEW: Voters in 13 governorates cast ballots for the upper house of parliament
The election comes after the Muslim Brotherhood dominates the lower house poll
The full parliament must appoint a 100-member panel to write a new constitution
Egypt's military retains much of the decision-making power
Cairo (CNN) -- Egyptians in Cairo and several cities headed to the polls Sunday in the first stage of elections for the upper house of parliament.
Voters will cast ballots for the Shura council over different days, starting with 13 governorates that include Cairo and Alexandria, state media reported.
The election comes after the Muslim Brotherhood dominated the lower house poll in Egypt's first election since protesters toppled former President Hosni Mubarak last year following decades of authoritarian rule.
In the lower house parliamentary elections, Islamist parties such as the Muslim Brotherhood performed more strongly than the liberal parties representing some protesters.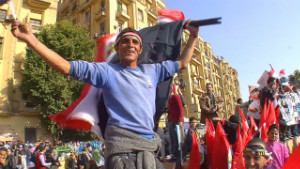 Egypt one year after uprising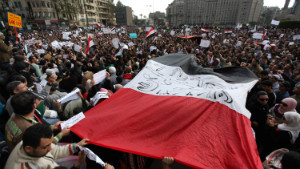 2011: 18 days that led to a revolution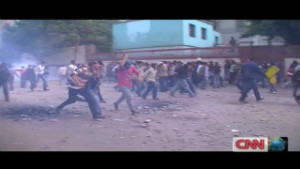 Egypt's revolution far from over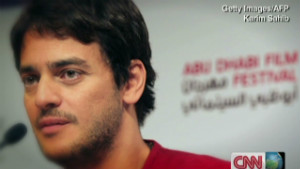 Khaled Abol Naga 'Egypt must unite'
Two Islamist parties won about 70% of the seats in the lower house of parliament poll, according to electoral commission figures.
Earlier this month, Egypt's military rulers said they handed legislative powers to the lower house, marking the first parliament in the country's history to be dominated by Islamists.
But the country's influential military, which stepped into the vacuum as Mubarak teetered last year, retains much of the decision-making power and has said it will continue to until a new government is in place.
The full parliament must appoint a 100-member panel to write a new constitution.
Egypt's revolution last year led to the ouster of Mubarak after 30 years.
It came on the heels of Tunisia's revolt that led to the ouster of that country's leader in January 2011. Since then, protests against longtime rulers swept across North Africa and the Middle East, including uprisings in Libya, Yemen and Syria.
The ailing Mubarak is on trial on charges of corruption and ordering the deaths of hundreds of protesters during the clashes that led to his downfall.
He has denied the charges.
CNN's Salma Abdelaziz contributed to this report

Part of complete coverage on
updated 8:52 PM EDT, Wed April 11, 2012

Egypt's administrative court has suspended the country's 100-member constitutional assembly. What does that say about the country's progress toward political reform?
updated 1:27 PM EDT, Wed April 11, 2012

On February 1, riots at a football match in Port Said plunged Egypt into mourning and despair -- the future of one of African soccer's traditional powerhouses seemed bleak.
updated 5:46 AM EST, Thu February 2, 2012

Political tensions flare after more than 70 people die and hundreds are injured when fans riot at a soccer match in the Egyptian city of Port Said.
updated 10:11 AM EST, Sat February 4, 2012

The scenes in Port Said will leave an indelible mark on post-revolution Egypt because soccer matters more here than anywhere, argues James Montague.

An Egyptian photographer found himself in the middle of the Arab Spring. Months after the demonstrations died down, he returned to document what had changed.
updated 2:48 PM EST, Wed January 25, 2012

The protests in Egypt that toppled Hosni Mubarak began one year ago today. But some are asking now: What's the difference?
updated 2:45 PM EST, Wed January 25, 2012

It's been a year since the mass protests started in Egypt but one author says the seeds of revolution were sown years ago.
updated 8:19 AM EST, Wed January 25, 2012

Many Egyptians wonder if the revolution amounted to nothing more than a military coup, writes Aladdin Elaasar, a former professor and author.
updated 7:14 AM EST, Sun January 22, 2012

Egypt's first democratically elected parliament is to meet Monday - but that is not the end of the country's revolution.
updated 4:30 PM EST, Mon January 23, 2012

A look at some of the moments from the first 18 days of upheaval in Egypt that culminated in political change.