STORY HIGHLIGHTS
Red Crescent, Red Cross want inquiry into humanitarian official's death
More than 20 other people, including a priest, died in clampdown, opposition says
World powers are working to stop the violence
Russia calls for an end to violence "wherever it is coming from"
(CNN) -- A Red Crescent official and a priest were among the two dozen reported killed Wednesday in Syria, where a pro-government militia stormed neighborhoods in a city already notorious for an earlier revolt.
The Red Crescent and the International Committee of the Red Cross called for Syria to investigate the killing of Abd-al-Razzaq Jbeiro, the Red Crescent secretary-general for Syria and the head of its operations in Idlib province. The international Red Crescent said Hisham was driving in a vehicle "clearly marked" with its emblem when he was killed.
"Syrian Arab Red Crescent volunteers administer life-saving first aid to the injured," the Syrian organization's president, Dr. AbdulRahman al-Attar, said in a written statement. "Like all medical personnel, they must be allowed to carry out their work in safety."
Jbeiro was on his way back to Idlib from a meeting in Damascus when he died, the Red Crescent said. The state-run Syrian Arab News Agency said he was shot in the head by a "terrorist group."
In the flashpoint city of Hama, security forces and pro-government militias assaulted neighborhoods overnight, an opposition activist group reported Wednesday. Among the dead was a priest who was killed while trying to give first aid to a wounded man, according to the Local Coordination Committees of Syria, an umbrella group.
The LCC identified the priest as Basilious Nassar of the nearby town of Kafr Buhum. He died as militia members pushed into various neighborhoods in Hama, a bastion of Syria's anti-regime sentiment, according to the LCC.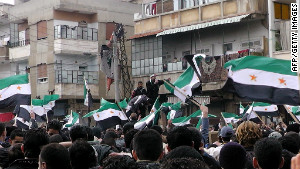 Russian influence in Syria, Arab League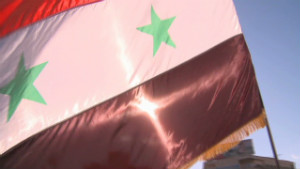 Report: Funerals prevented in Syria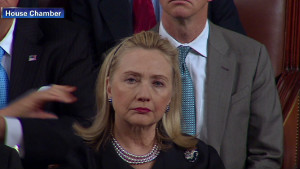 Obama: Human dignity can't be denied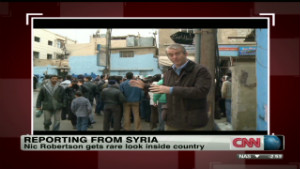 Difficult reporting from inside Syria
The forces bombed the Bab Qebli area "from all directions" and destroyed several buildings, the group said. Several deaths and injuries were reported, according to the group, and the constant shelling made it impossible to rescue the wounded in the western city. Soldiers also launched mortar shells in several neighborhoods, including those of al-Hamidiya, al-Faraya, Jarjameh and Alalillat. Explosions and gunfire rang across the city, and soldiers fired rocket-propelled grenades and nail bombs at houses, the LCC said.
Samer Al Husain, an activist with the Revolutionary Council of Hama, told CNN from Damascus that al-Faraya was surrounded by "hundreds of thugs and military forces" late Wednesday. All streets in and out were closed, and Syrian troops were cutting off telecommunication lines, he said.
"This is what the regime usually does when it intends to start a crackdown," he said.
Hama is the site of a notorious 1982 clampdown by the government of Hafez al-Assad, the father of President Bashar al-Assad, and "tens of thousands" of people died at the time, the group said. Another 953 Syrians have been killed in Hama since the current unrest started in March, "including 21 women, 53 little boys, 16 little girls, and 33 that were martyred under torture," the LCC said.
Hundreds were killed there in August when Syrian forces moved in with tanks and armored vehicles "to obliterate the city ... during the first days of Ramadan," the group said.
The LCC said 24 people were killed nationwide on Wednesday, including six from the Free Syrian Army, a group of defectors from the country's armed forces who have taken up arms against the al-Assad regime. At least four died in Hama, another four in Homs and five in the Damascus suburbs, the group said.
The Syrian government blames the violence on terrorist groups and says security forces are only trying to protect civilians.
CNN cannot independently confirm events because the Syrian government restricts access of international media to the country.
The uprising against the regime and the resulting government crackdown have engulfed the country for more than 10 months. The United Nations last month estimated that more than 5,000 people have died since March.
Opposition groups are estimating a higher death toll. The LCC said Tuesday more than 6,600 deaths have been documented since the unrest began. Avaaz, a global political activist group, said the death toll has exceeded 7,000.
On Wednesday, Syria's government agreed to a month's extension of the Arab League monitors' mission there.
The 22-member Arab League has called on the al-Assad regime to stop violence against civilians, free political detainees, remove tanks and weapons from cities and allow outsiders -- including the international news media -- to travel freely in Syria.
The league is working on a proposal for al-Assad to transfer power to his vice president following the formation of a national unity government. The group's plan calls for the government to start talks with the opposition within two weeks and for the formation of a new government within two months. A new constitutional council would follow, as would a plan for parliamentary and presidential elections.
A draft U.N. resolution on Syria obtained by CNN calls on "all states" to take steps similar to those the Arab League undertook in November when it imposed sanctions on Syrian authorities.
Russia, a Syrian ally, has been seen as an obstacle in developing a tough U.N. resolution toward the al-Assad regime because it has veto power as a permanent council member.
On Wednesday, Russian Foreign Minister Sergey Lavrov met with Turkish Foreign Minister Ahmet Davutoglu, whose country has been sharply critical of the Syrian regime. The Russian news agency Interfax reported that Lavrov said "Russia and Turkey are urging all the sides in Syria to stop violence, and consider any outside military intervention to be unacceptable."
Lavrov said it seemed to him that "our fundamental approaches coincide. We are certainly calling for an end to violence in Syria, wherever it is coming from," Interfax reported.
CNN's Hamdi Alkshali, Arwa Damon, Raja Razek, Yousuf Basil and Joe Sterling contributed to this report.