STORY HIGHLIGHTS
NEW: Washington asks Moscow about a Russian ship reportedly carrying arms to Syria
Iran says it is not sending weapons to Syria through Turkey
Statement says dialogue "is the way out from the current situation" in Syria
Turkey stopped four trucks suspected of carrying military cargo
Istanbul (CNN) -- Iran's embassy in Turkey has issued a statement denying reports Tehran was shipping weapons through Turkey to Syria.
"We deny such claims and we would like to state that the Islamic Republic of Iran sees people's demands to be paid attention to as a way of providing domestic security and stability, and believes that dialogue between the Syrian government and the opposition is the way out from the current situation," the Iranian embassy said in a statement Friday.
The statement came after Turkish officials said they stopped four trucks that arrived from Iran at the Turkish border with Syria because they were suspected of carrying military cargo.
The spokesman for Turkey's Foreign Ministry said customs officials are investigating the trucks.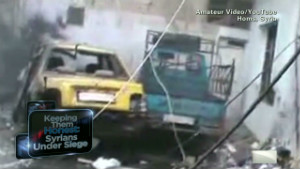 Bloodshed continues in Syria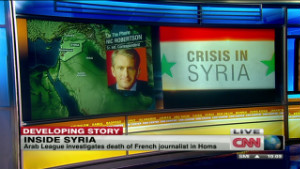 Syria attack 'looked like military op'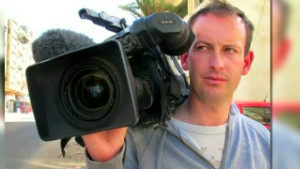 French journalist killed in Syria attack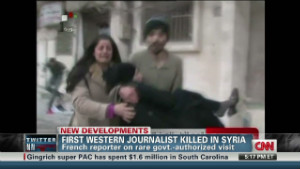 Inside Syria's deadly uprising
"They suspected something," said ministry spokesman Selcuk Unal. Unal said he did not have further information about what was in the trucks.
Last November, the Turkish government announced it would block all weapons sales and shipments across Turkish land, sea and airspace to Syria. The measures were part of a round of sanctions against what Turkey's foreign minister called the Syrian government's "collective punishment methods, besieging cities, bombing mosques, using excessive violence against peaceful demonstrators and killing tens of people every day."
According to the United Nations, more than 5,000 people have been killed in Syria, since the Damascus government launched a bloody crackdown against widespread anti-regime protests 10 months ago.
Though Turkey announced the weapons ban in November 2011, months before then Ankara had established a pattern of stopping weapons shipments between Iran and Syria. Tehran and Damascus are close regional allies.
In March 2011, the Turkish Foreign Ministry announced authorities forced two Iranian cargo planes flying over Turkey to Syria to land at Turkish airports.
"Goods prohibited within the scope of United Nations sanctions imposed on Iran were found and seized," the Foreign Ministry announced on March 22, 2011.
As suspicion swirled this week around the Iranian cargo trucks bound for Iran, another controversy erupted about a Russian-owned cargo ship that traveled via Cyprus to Syria.
On Tuesday, Cyprus announced that customs authorities briefly detained and searched the cargo ship "Chariot," after bad weather forced it to seek refuge near the Greek Cypriot port of Limassol .
According to a statement from the Cypriot Ministry of Foreign Affairs, "It was concluded that the ship carried dangerous cargo with destination to Syria and Turkey."
"The owners of the aforementioned ship decided to change the destination of the cargo," the Foreign Ministry stated. The ship was eventually allowed to depart after the Cypriot government concluded no European Union regulations "relevant to the restrictions concerning the situation in Syria" were being violated.
The spokesman for Turkey's Foreign Ministry denied Cyprus' claim that the "Chariot" was destined for Turkey.
Spokesman Unal went on to announce that "the Turkish navy confirmed to us that as of 10:50 Thursday morning, the ship in question which was allegedly carrying 60 tons of ammunition docked in the Syrian port of Latakiya."
Russia, which maintains a navy base in the Syrian port of Tartus, is also a major supplier of weapons to the Syrian government.
The United States raised the issue with Russia on Friday and was waiting for a response, said Victoria Nuland, a State Department spokeswoman.
"With regard to the ship, we have raised our concerns about this, both with Russia and with Cyprus, which was the last port of call for the ship, and we are continuing to seek clarification as to what went down here," she said.
The United States has called on all countries to stop the shipment of weapons and ammunition to Syria, and it has called on President Bashar al-Assad to step down and end a brutal crackdown on anti-government protesters.
The United States is in support of a U.N. Security Council resolution that would condemn the violence in Syria and levy further sanctions.
"Well, as you know, in the context of our conversation about a U.N. Security Council resolution, among the things that we might be seeking would be stronger efforts to control this kind of thing into Syria, because obviously we all have concerns that the Syrian regime is using it against its own people," Nuland said.
Nuland told reporters during the State Department briefing that she could not confirm reports the ship was carrying ammunition.
"We've obviously not seen the cargo of the ship," she said. "We have some information from the press, as you do. We also have some information from our contacts with the Government of Cyprus. But I'm not in a position to really say definitively what was aboard."