STORY HIGHLIGHTS
NEW: Obama's plane lands at Andrews Air Force Base Tuesday morning
He has been on vacation in Hawaii
Later in the day, he'll electronically address backers in Iowa -- site of GOP caucuses
More showdowns with Congress loom in the coming months
(CNN) -- President Barack Obama returned to Washington on Tuesday from a family holiday in Hawaii.
He arrived to a decidedly different climate rife with political battles, overseas crises and continued economic uncertainty.
The president and his family landed at Andrews Air Force Base just before 7 a.m. ET.
Temperatures in Washington are roughly 30 degrees colder than in the Aloha State, though the weather may be the least of the changes and challenges that Obama will face.
The news all but guaranteed to dominate headlines the day of the first family's arrival back in Washington is the Republican race for the right to challenge the president.
Iowa's first-in-the-nation caucuses will be held Tuesday, pitting candidates who have been taking shots at Obama and his policies for months.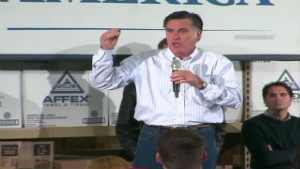 Romney: 'I'm here to collect'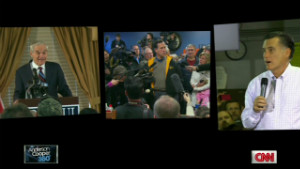 Three-way battle for lead in Iowa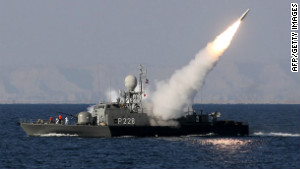 What's Iran's real plan?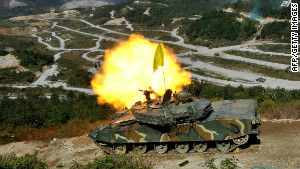 U.S. forces deterrent on Korea Peninsula
Obama will make an electronic appearance in the state, wading into the campaign by participating in a video teleconference with his Iowa supporters around 8:15 p.m. Tuesday.
For the next 10 months, the president will be both campaigning and governing. Yet few expect many of the president's initiatives to move smoothly through Congress, especially in the GOP-led House, as both parties angle to score political points during what promises to be a fiercely fought election year.
The president has framed the coming months as likely to be full of action that would define the direction of the nation. Specifically, he has urged more action to stimulate the still-uneven economy.
"As I've said before, we are at a make-or-break moment for the middle class," Obama said in his last weekly address of 2011. "And in many ways, the actions we take in the months ahead will help determine what kind of country we want to be, and what kind of world we want our children and grandchildren to grow up in."
Some showdowns appear inevitable.
They include a fresh battle in two months, and perhaps others to come, over whether to extend a payroll tax cut. Further down the road is the prospect of $1.2 trillion in automatic cuts over the next decade -- including $600 billion from the Pentagon -- if Obama and Congress can't agree on reducing the debt by that amount of money, through some combination of budget cuts and increased revenues.
International challenges loom as well, including several featuring some of the United States' staunchest rivals.
The recent death of North Korea's longtime leader Kim Jong Il has raised concerns about the stability and security of the Korean peninsula, where nearly 30,000 U.S. troops are stationed in South Korea, and worries remain about Pyongyang's nuclear arsenal.
Syria remains plagued by violence, much of it perpetrated against citizens by state forces, according to opposition activists, human rights advocates and outside observers, including from the United Nations.
Then, there is the matter of Iran.
On Monday, Iranian forces test-fired at least two missiles into the Strait of Hormuz, according to the state-run Islamic Republic News Agency. This action came during military exercises in the area that Western diplomats have described as further evidence of Tehran's volatile behavior.
CNN's Peter Morris contributed to this report.