STORY HIGHLIGHTS
NEW: Oman may act as a go-between because of its ties with both sides, an expert says
Josh Fattal and Shane Bauer's lawyer has filed bail paperwork, he says
The two Americans were sentenced to eight years for spying
The attorney says he hopes a decision will be made after the Iranian weekend
Tehran, Iran (CNN) -- A lawyer for two American hikers imprisoned in Iran said he has filed all the necessary paperwork for them to be released on bail, but he does not expect judges to act on it before Saturday, he told CNN on Thursday.
Attorney Masoud Shafiee said he hoped a decision would be made then -- after the Iranian weekend -- but said he was "not privy to what goes on behind the scenes."
He said earlier this week that he expects Josh Fattal and Shane Bauer to be freed after $500,000 bail is paid for each of them, but the Iranian judiciary said later that it was only considering the bail request.
The two Americans were convicted of spying and sentenced to eight years in prison.
On Wednesday, an Omani plane was en route to Tehran carrying an Omani official who will be working on any negotiation, a Western diplomat told CNN.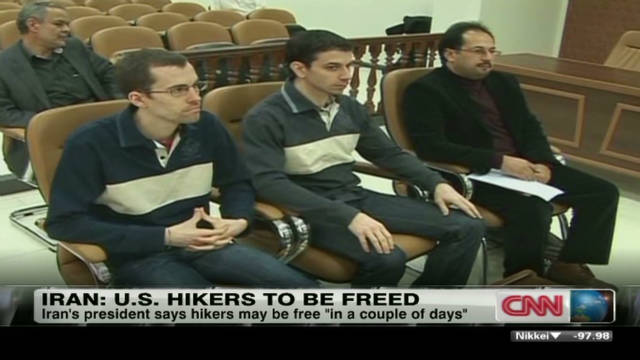 Iran: U.S. hikers to be freed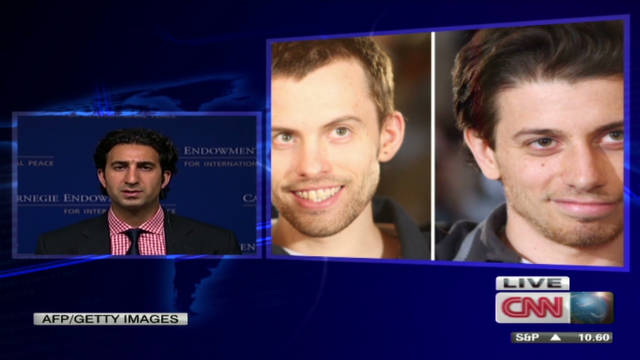 Why release U.S. hikers now?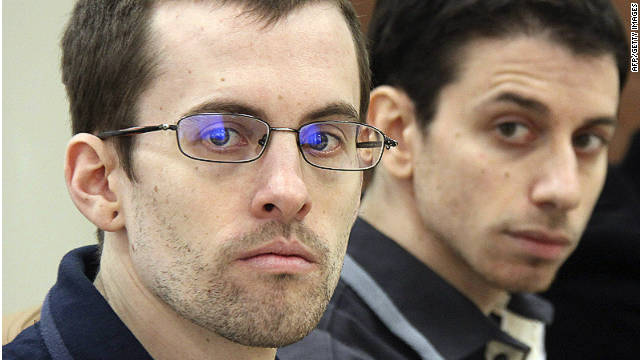 Hikers' release a 'humanitarian gesture'
Oman helped secure the release of a third hiker, Sarah Shourd, in September 2010 after a judge allowed her to be released on bail because of a medical condition.
Her bail was posted by Omani sources, a senior Obama administration official said at the time.
Oman historically has "a very special relationship with Iran," Middle East analyst Theodore Karasik said.
"Oman acts as kind of the go-to (Gulf) country for any issues dealing with Iran and the U.S.," said Karasik, of the Institute of Near East and Gulf Military Analysis in Dubai.
Iran and Oman have military ties connected to the Strait of Hormuz, a key oil shipping lane, while Oman also has good relations with Washington, the analyst said. Dick Cheney visited the country several times while he was vice president, he said.
Fattal and Bauer have been held for more than two years. They were arrested with Shourd on July 31, 2009, after apparently straying across an unmarked border between Iraq and Iran while hiking in northern Iraq's Kurdish region.
They said they were unaware they had crossed into Iran, but Iranian authorities said they were spies who entered the country illegally.
Shourd is Bauer's fiancee. Authorities say her case remains open.
Last month, Fattal and Bauer were convicted and sentenced to five years for espionage and three years for illegal entry, according to Iranian media. Their appeal is pending.
In an interview with NBC that aired Tuesday, Iran's President Mahmoud Ahmadinejad said the hikers could be released "in a couple of days" but did not mention bail.
The president suggested there is a need for the United States to release Iranians held in its jails.
"OK, these two persons will be released," Ahmadinejad said. "Is it going to be over? We do it, for example, in (a) humanitarian gesture. Is it going to solve the problems? I hope so."
But in a statement posted Wednesday, the judiciary said that "the case is currently being considered by the presiding judge, and any related news will be given by the judiciary."
"No other source is entitled to provide news about this case," it said.
The contradictory information may point to a long-simmering rift in the Iranian government. In Iran, the clerics, not the president, control the courts. In addition, the hikers may have become a political hot potato in Iran.
Amnesty International issued a statement Wednesday calling for the hikers' immediate release.
"The Iranian authorities must stop treating Shane Bauer and Josh Fattal as pawns -- both in their dealings with the U.S. government and in domestic political rivalries," said Philip Luther, Amnesty International's deputy director for the Middle East and North Africa.
"All available evidence and the authorities' conduct throughout the trial suggests that the Iranian authorities have known all along that these men were not spies," he said. "Rather, it appears they were probably held in order to try to gain political concessions from the USA."
CNN's Shirzad Bozorgmehr, Elise Labott and Mohammed Jamjoom contributed to his report.
FOLLOW THIS TOPIC